There's a Book for That: Spring!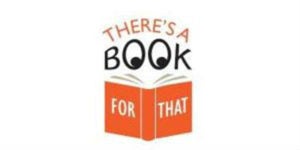 "You can cut all the flowers but you cannot keep Spring from coming." ― Pablo Neruda
The poet speaks the truth! The first day of Spring is tomorrow, March 19 It seems we could all use a breather and – always – more beauty in words. With flowers as our guide, please enjoy this Spring book bouquet of novels and memoirs for your seasonal reading: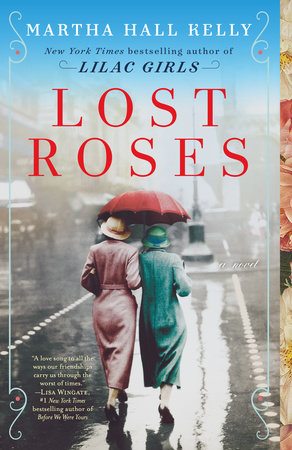 LOST ROSES: A NOVEL by Martha Hall Kelly
The runaway bestseller Lilac Girls introduced the real-life heroine Caroline Ferriday. This sweeping new novel, set a generation earlier and also inspired by true events, features Caroline's mother, Eliza, and follows three equally indomitable women from St. Petersburg to Paris under the shadow of World War I.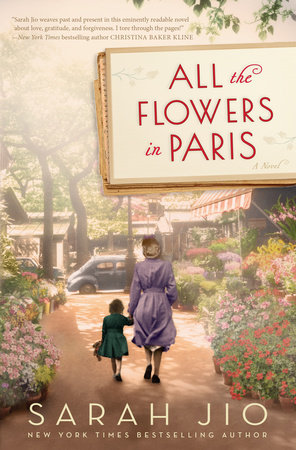 ALL THE FLOWERS IN PARIS: A NOVEL by Sarah Jio
Two women are connected across time by the city of Paris, a mysterious stack of love letters, and shocking secrets, sweeping from World War II to the present. Told from both women's perspectives, All the Flowers in Paris is an emotionally captivating novel rooted in the resiliency and strength of the human spirit, the steadfastness of a mother's love, and the many complex layers of the heart—especially its capacity to forgive.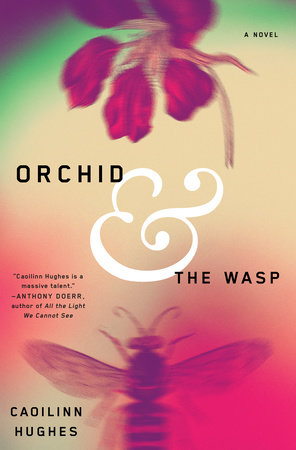 ORCHID AND THE WASP: A NOVEL by Caoilinn Hughes
WINNER OF THE COLLYER BRISTOW PRIZE • LONGLISTED FOR THE INTERNATIONAL DUBLIN LITERARY AWARD 2020
An unforgettable young woman navigates Dublin, London and New York, striving to build a life raft for her loved-ones amidst economic and familial collapse. Written in electric, heart-stopping prose, Orchid & the Wasp is a debut novel about gigantic ambitions and hard-won truths, chewing through sexuality, class, and politics, and crackling with joyful, anarchic fury.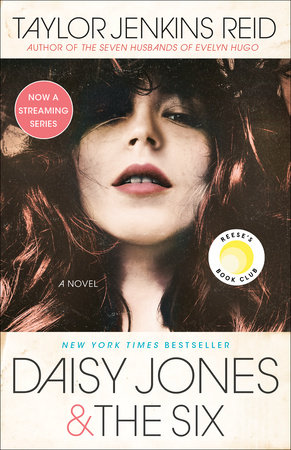 DAISY JONES & THE SIX: A NOVEL by Taylor Jenkins Reid
A gripping novel about the whirlwind rise of an iconic 1970s rock group and their beautiful lead singer, revealing the mystery behind their infamous break up. Written as an oral history of one of the biggest bands of the seventies, Taylor Jenkins Reid takes her work to a new level with Daisy Jones & The Six, brilliantly capturing a place and time in an utterly distinctive voice.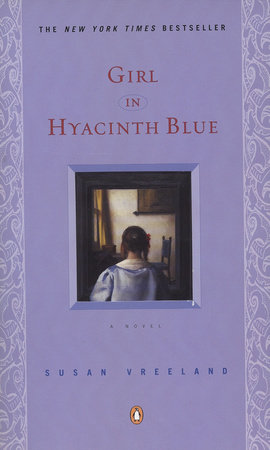 GIRL IN HYACINTH BLUE by Susan Vreeland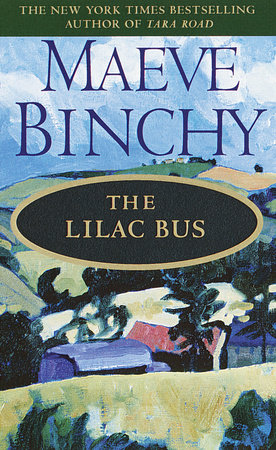 THE LILAC BUS: A NOVEL by Maeve Binchy
The Journey… Every Friday night a lilac-colored minibus leaves Dublin for the Irish country town of Rathdoon with seven weekend commuters on board. All of them, from the joking bank porter to the rich doctor's daughter, have their reasons for making the journey. The Destination…Rathdoon is the kind of Irish village where family histories are shared and scandals don't stay secret for long. And this weekend, when the bus pulls in, the riders find the unexpected waiting for them…as each of their private lives unfolds to reveal a sharp betrayal of the heart, a young man's crime, and a chance for new dreams among the eight intriguing men and women.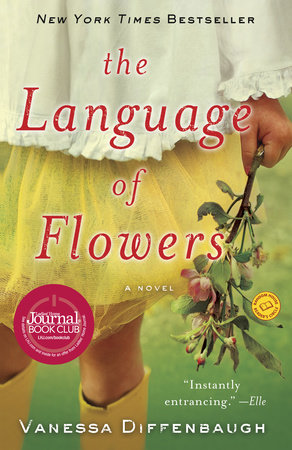 THE LANGUAGE OF FLOWERS: A NOVEL by Vanessa Diffenbaugh
The remarkable story of a woman whose gift for flowers helps her change the lives of others even as she struggles to overcome her own troubled past. The Language of Flowers is an extraordinary debut about love, second chances, and the true meaning of family set in San Francisco.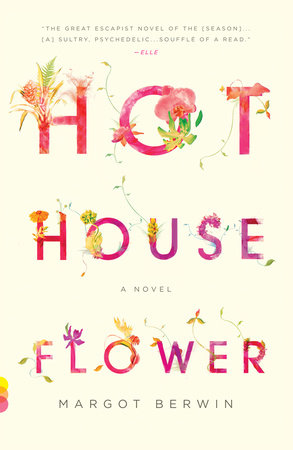 HOTHOUSE FLOWER AND THE NINE PLANTS OF DESIRE by Margot Berwin
Lila Nova is a thirty-two year-old advertising copyrighter who lives alone in a plain, white box of an apartment. Recovering from a heartbreaking divorce, Lila's mantra is simple: no pets, no plants, no people, no problems. But when Lila meets David Exley, a ruggedly handsome plant-seller, her lonely life blossoms into something far more colorful. From the cold, harsh streets of Manhattan to the verdant jungles of the Yucatan Peninsula, Hothouse Flower is the story of a woman who must travel beyond the boundaries of sense and comfort to find what she truly wants.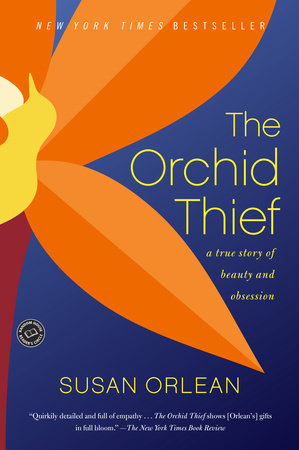 THE ORCHID THIEF: A TRUE STORY OF BEAUTY AND OBSESSION by Susan Orlean
Heralded by critics worldwide and developed into the 2002 film Adaptation starring Nicolas Cage and Meryl Streep, The Orchid Thief is Susan Orlean's brilliant, artful, and dangerously intriguing reporting on John Laroche's covert plots to clone some of the world's rarest orchids, pulled from deep within the swamps of Florida.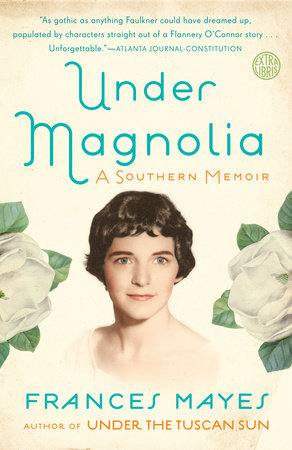 UNDER MAGNOLIA: A SOUTHERN MEMOIR by Frances Mayes
A lyrical and evocative memoir from Frances Mayes, the Bard of Tuscany, about coming of age in the Deep South and the region's powerful influence on her life. Under Magnolia is a searingly honest, humorous, and moving ode to family and place, an unforgettable story of a girl whose perspicacity and dawning self-knowledge lead her out of the South and into the rest of the world, and then to a profound return home.
FOR YOUNG ADULTS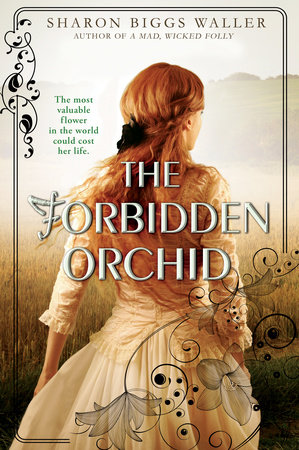 THE FORBIDDEN ORCHID by Sharon Biggs Waller
The adventures of a British girl in China, hunting for the orchid that will save her family.
"Elodie and Ching Lan are feminists of their era, refusing to bend to the rules and limits placed before them."—Publishers Weekly, starred review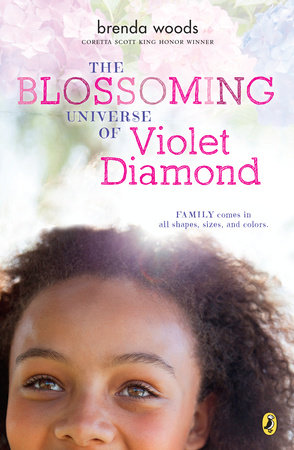 THE BLOSSOMING UNIVERSE OF VIOLET DIAMOND by Brenda Woods
Violet is biracial, but she lives with her white mother and sister, attends a mostly white school in a white town, and sometimes feels like a brown leaf on a pile of snow. Now that she's eleven, she feels it's time to learn about her African American heritage, so she seeks out her paternal grandmother. When Violet is invited to spend two weeks with her new Bibi (Swahili for "grandmother") and learns about her lost heritage, her confidence in herself grows and she discovers she's not a shrinking Violet after all. From a Coretta Scott King Honor-winning author, this is a powerful story about a young girl finding her place in the world.
For more on these and other excellent titles, visit Spring Bouquet of Books
---
There's a Book for That! is brought to you by Penguin Random House's Sales department. Please follow our Tumblr by clicking here—and share this link with your accounts: theresabookforthat.tumblr.com. Thank you!
Did you see something on the news or read about something on your commute? Perhaps you noticed something trending on Twitter? Did you think: "There's a book for that!"? Then please, send it our way at theresabookforthat@penguinrandomhouse.com
Posted: March 18, 2020