There's a Book for That: Suicide Prevention Week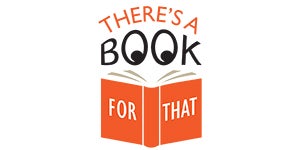 It's a troubling, but necessary, topic with many hopeful and happy outcomes: National Suicide Prevention Week is September 5 through September 11th. A plethora of books have been written about suicide – both personal accounts and professional guides. We've curated the following excellent titles that offer help and insight to sufferers.
For more information visit: national-suicide-prevention-week
FEATURED TITLES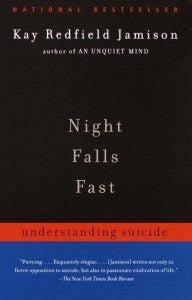 NIGHT FALLS FAST: UNDERSTANDING SUICIDE by Kay Redfield Jamison
From the author of AN UNQUIET MIND, this is a book that helps us to understand the suicidal mind, to recognize and come to the aid of those at risk, and to comprehend the profound effects on those left behind. It is critical reading for parents, educators, and anyone wanting to understand this tragic epidemic.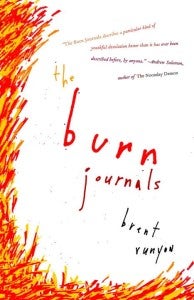 THE BURN JOURNALS by Brent Runyon
I don't want to get out of bed. I'm so stupid. I did so many things wrong. I don't know what to do. I'm going to be in so much trouble. What am I going to do? I'm completely screwed.
In 1991, fourteen-year-old Brent Runyon came home from school, doused his bathrobe in gasoline, put it on, and lit a match. He suffered third-degree burns over 85% of his body and spent the next year recovering in hospitals and rehab facilities. During that year of physical recovery, Runyon began to question what he'd done, undertaking the complicated journey from near-death back to high school, and from suicide back to the emotional mainstream of life.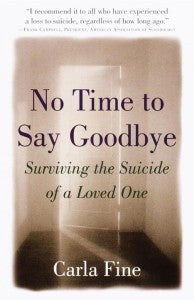 NO TIME TO SAY GOODBYE: SURVIVING THE SUICIDE OF A LOVED ONE by Carla Fine
Suicide would appear to be the last taboo. Even incest is now discussed freely in popular media, but the suicide of a loved one is still an act most people are unable to talk about–or even admit to their closest family or friends. This is just one of the many painful and paralyzing truths author Carla Fine discovered when her husband, a successful young physician, took his own life in December 1989.
ON SUICIDE by Emile Durkheim
Émile Durkheim, one of the fathers of modern sociology, was the first to suggest that suicide might be as much a response to society as an act of individual despair. When he looked at social, religious, or racial groups that had high incidences of suicide, he discovered that abnormally high or low levels of social integration increase the likelihood of suicide.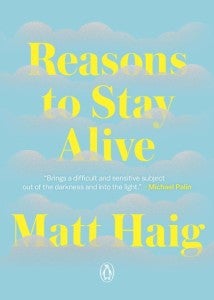 REASONS TO STAY ALIVE by Matt Haig
Matt Haig's positive, accessible, and life-saving memoir of his struggle with depression, and how his triumph over the illness taught him to live again.
YOUNG ADULT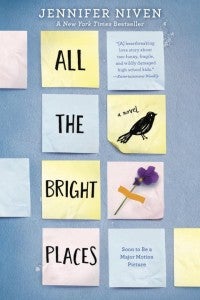 ALL THE BRIGHT PLACES by Jennifer Niven; Ages 14 and Up
Soon to be a major motion picture starring Elle Fanning!
Theodore Finch is fascinated by death. Every day he thinks of ways he might kill himself, but every day he also searches for—and manages to find—something to keep him here, and alive, and awake.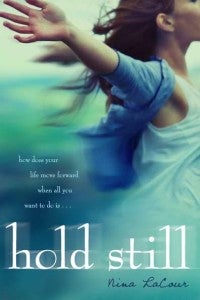 HOLD STILL by Nina LaCour, Mia Nolting ; Ages 12 And Up
In the wake of her best friend Ingrid's suicide, Caitlin is left alone, struggling to find hope and answers. When she finds the journal Ingrid left behind for her, she begins a journey of understanding and broadening her horizons that leads her to new friendships and first love.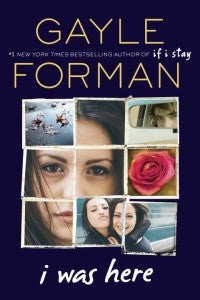 I WAS HERE by Gayle Forman; Ages 14 and up
After her best friend drinks a bottle of industrial-strength cleaner alone in a motel room, Cody travels to Tacoma to pack up Meg's college room. Investigating her friend's final days, Cody uncovers mysterious emails on Meg's computer, eventually leading her to an online suicide "support" group. Forman has written an ultimately redemptive story about redefining the meaning of family and finding a way to move forward even in the face of unspeakable loss.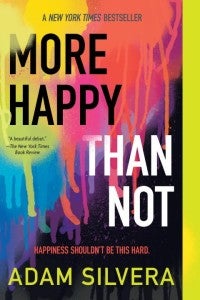 MORE HAPPY THAN NOT by Adam Silvera; Ages 14 and Up
In the months after his father's suicide, it's been tough for sixteen-year-old Aaron Soto to find happiness again—but he's still gunning for it. With the support of his girlfriend Genevieve and his overworked mom, he's slowly remembering what that might feel like. But grief and the smile-shaped scar on his wrist prevent him from forgetting completely.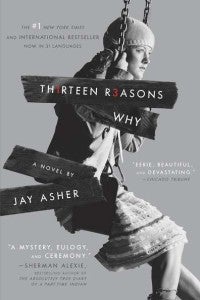 Thirteen Reasons Why by Jay Asher; Ages 12 and Up
"Thirteen Reasons Why will leave you with chills long after you have finished reading." —Amber Gibson, NPR's "All Things Considered"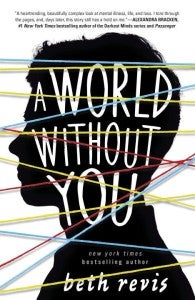 A WORLD WITHOUT YOU by Beth Revis; Ages 12 and Up
After the unexpected loss of his girlfriend, a teenage boy suffering from delusions is convinced that he can travel through time to save her, in this gripping new novel from New York Times bestselling author Beth Revis.
For more on these and related titles, visit the edelweiss collection: Suicide Prevention Week Titles
Posted: August 30, 2016