There's a Book for That: Summer Destinations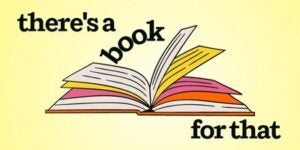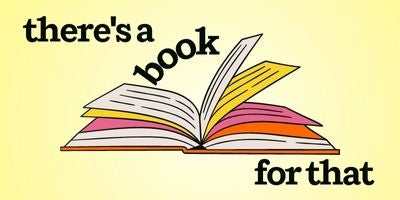 August is upon us! School begins for many in a couple of weeks, but there's still time to squeeze some summer travel in! Living vicariously through photos, films, and books set elsewhere can also be transporting. Whether you are traveling, or staying close to home, we invite you to immerse yourselves in the lives and loves depicted in novels set in 14 popular vacation destinations:
LONDON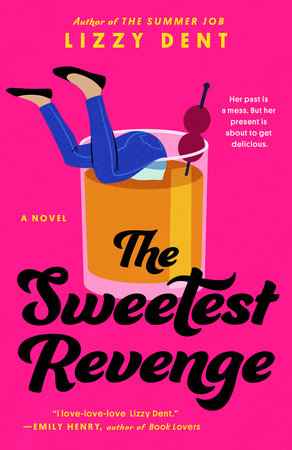 THE SWEETEST REVENGE by Lizzy Dent
Bridesmaids meets Emily in Paris—in London—in this hilarious and heartfelt story of one handsome neighbor, one no-good ex, and the summer Amy Duffy makes the comeback of her life.
FLORIDA KEYS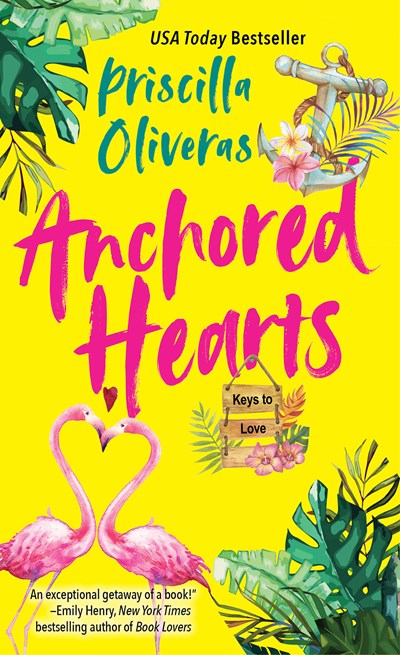 ANCHORED HEARTS: AN ENTERTAINING LATINX SECOND CHANCE ROMANCE by Priscilla Oliveras
Sparks fly in the Florida Keys when award-winning photographer and prodigal son Alejandro ends up back home, forced to face the familia—and the girl he left behind—for the first time in years. Can these two Key West natives learn to put away old hurts and embrace a new future under the tropical sun?
HAWAII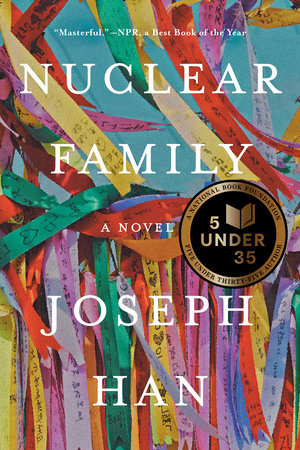 NUCLEAR FAMILY: A NOVEL by Joseph Han
Set in the months leading up to the 2018 nuclear missile false alarm, a Korean American family living in Hawai'i faces the fallout of their eldest son's attempt to run across the Demilitarized Zone into North Korea in this "fresh, inventive, and at times, hilarious novel" (Kaui Hart Hemmings, author of The Descendants)
GREECE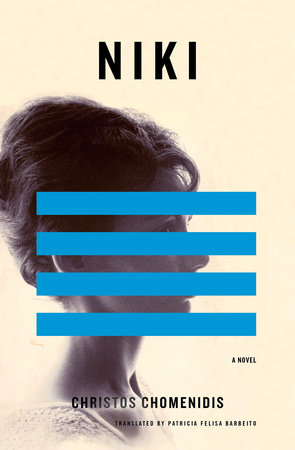 NIKI: A NOVEL by Christos Chomenidis, Patricia Felisa Barbeito
A resilient Greek woman recounts her and her family's extraordinary story at the end of her life, marked by the great historical events of the twentieth century. Through her memories and the stories of her family, with roots on both coasts of the Aegean Sea, Niki also tells the history of Greece and Asia Minor from the late nineteenth century to the middle of the twentieth. Her remarkable tales, full of humor and verve in spite of hardship, are populated by working-class heroes, privileged elites, daring revolutionaries, and free-spirited bohemians.
NEW YORK CITY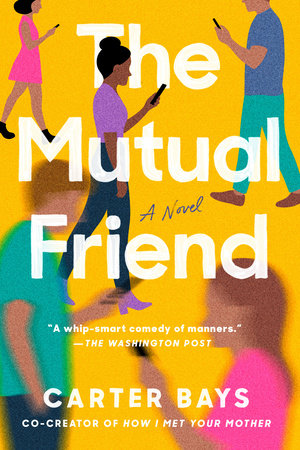 THE MUTUAL FRIEND: A NOVEL by Carter Bays
It's the summer of 2015, and Alice Quick needs to get to work. She's twenty-eight years old, grieving her mother, barely scraping by as a nanny, and freshly kicked out of her apartment. If she can just get her act together and sign up for the MCAT, she can start chasing her dream of becoming a doctor . . . but in the Age of Distraction, the distractions are so distracting. There's her tech millionaire brother's religious awakening. His picture-perfect wife's emotional breakdown. Her chaotic new roommate's thirst for adventure. And, of course, there's the biggest distraction of all: Love.
RIO DE JANEIRO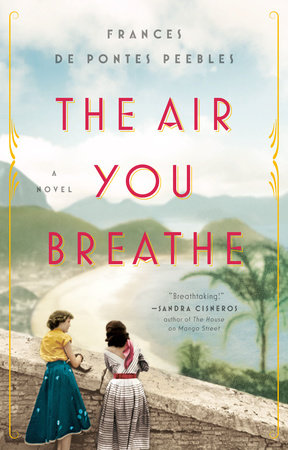 THE AIR YOU BREATHE: A NOVEL by Frances de Pontes Peebles
Traveling from Brazil's inland sugar plantations to the rowdy streets of Rio de Janeiro's famous Lapa neighborhood, from Los Angeles during the Golden Age of Hollywood back to the irresistible drumbeat of home, The Air You Breathe unfurls a moving portrait of a lifelong friendship–its unparalleled rewards and lasting losses–and considers what we owe to the relationships that shape our lives.
SPAIN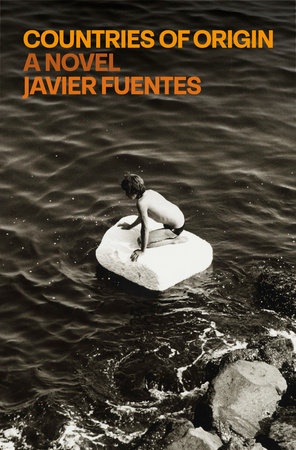 COUNTRIES OF ORIGIN: A NOVEL by Javier Fuentes
A tumultuous, passionate love affair between two young men from vastly different worlds during one, extraordinary summer in Spain, in what is ultimately a meditation on identity, class, belonging and desire.
BIG SUR, CALIFORNIA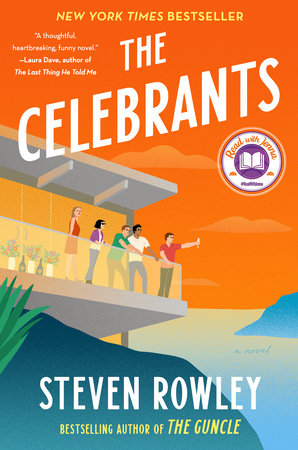 THE CELEBRANTS by Steven Rowley
It's been a minute—or five years—since Jordan Vargas last saw his college friends, and twenty-eight years since their graduation when their adult lives officially began. Now Jordan, Jordy, Naomi, Craig, and Marielle find themselves at the brink of a new decade, with all the responsibilities of adulthood, yet no closer to having their lives figured out. Though not for a lack of trying. Over the years they've reunited in Big Sur to honor a decades-old pact to throw each other living "funerals," celebrations to remind themselves that life is worth living—that their lives mean something, to one another if not to themselves. But this reunion is different…
MAINE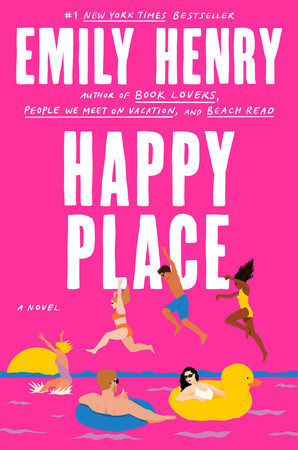 HAPPY PLACE by Emily Henry
A couple who broke up months ago make a pact to pretend to still be together for their annual weeklong vacation with their best friends in this glittering and wise new novel from #1 New York Times bestselling author Emily Henry.
PARIS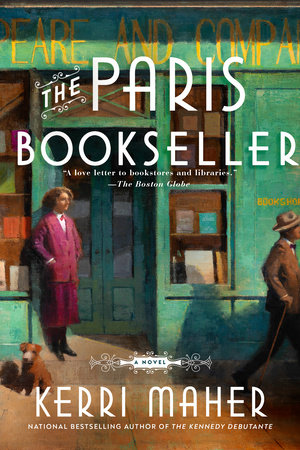 THE PARIS BOOKSELLER by Kerri Maher
The dramatic story of a humble bookseller who fought against incredible odds to bring one of the most important books of the 20th century to the world. When bookish young American Sylvia Beach opens Shakespeare and Company on a quiet street in Paris in 1919, she has no idea that she and her new bookstore will change the course of literature itself.
NORWAY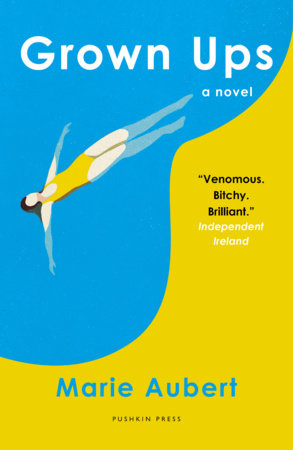 GROWN UPS by Marie Aubert; Translated by Rosie Hedger
A whip-smart novel about modern motherhood and sibling rivalry, from one of Norway's rising stars–perfect for fans of Emma Straub and the films of Greta Gerwig! Exhilarating, funny, and unexpectedly devastating, Grown Ups is for anyone who has ever felt the fear of being overtaken by a sibling, who feels almost–but not quite–grown up, and who's struggled to navigate a new future for themselves.
ELBA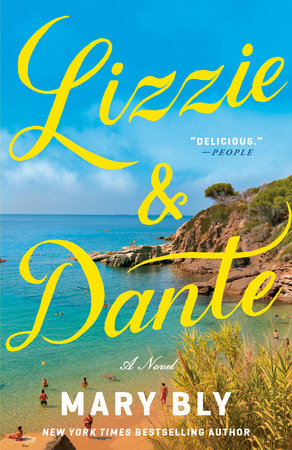 LIZZIE & DANTE: A NOVEL by Mary Bly
On the heels of a difficult break-up and a devastating diagnosis, Shakespeare scholar Lizzie Delford decides to take one last lavish vacation on Elba, the sun-kissed island off the Italian coast, with her best friend and his movie-star boyfriend. Once settled into a luxurious seaside resort, Lizzie has to make big decisions about her future, and she needs the one thing she may be running out of: time. A luscious story of love, courage, and Italian wine, Lizzie & Dante demands to know how far we should travel to find a future worth fighting for.
MALIBU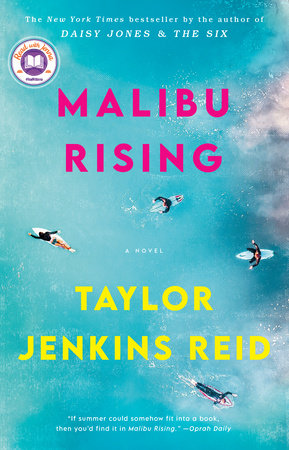 MALIBU RISING: A NOVEL by Taylor Jenkins Reid
Malibu: August 1983. It's the day of Nina Riva's annual end-of-summer party, and anticipation is at a fever pitch. Everyone wants to be around the famous Rivas: Nina, the talented surfer and supermodel; brothers Jay and Hud, one a championship surfer, the other a renowned photographer; and their adored baby sister, Kit. Together the siblings are a source of fascination in Malibu and the world over—especially as the offspring of the legendary singer Mick Riva. By midnight the party will be completely out of control. By morning, the Riva mansion will have gone up in flames.
CAPE COD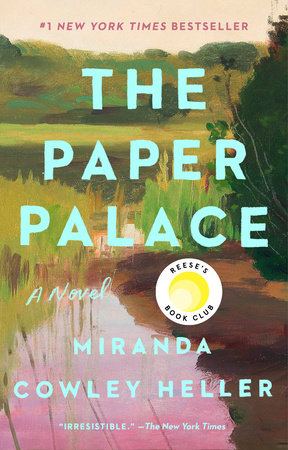 THE PAPER PALACE: A NOVEL by Miranda Cowley Heller
It is a perfect August morning, and Elle, a fifty-year-old happily married mother of three, awakens at "The Paper Palace"—the family summer place which she has visited every summer of her life. But this morning is different: last night Elle and her oldest friend Jonas crept out the back door into the darkness and had sex with each other for the first time, all while their spouses chatted away inside. Now, over the next twenty-four hours, Elle will have to decide between the life she has made with her genuinely beloved husband, Peter, and the life she always imagined she would have had with her childhood love, Jonas, if a tragic event hadn't forever changed the course of their lives. As Heller colors in the experiences that have led Elle to this day, we arrive at her ultimate decision with all its complexity.
For more on these and other travel-inspired titles visit Summer Destinations 
---
There's a Book for That! is brought to you by Penguin Random House's Sales department. Please follow our Tumblr by clicking here—and share this link with your accounts: theresabookforthat.tumblr.com. Thank you!
Did you see something on the news or read about something on your commute? Perhaps you noticed something trending on Twitter? Did you think: "There's a book for that!"? Then please, send it our way at theresabookforthat@penguinrandomhouse.com
Posted: August 3, 2023