There's a Book for That: Summer Noir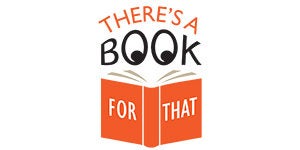 "I don't mind if you don't like my manners. I don't like them myself. They're pretty bad. I grieve over them on winter evenings."
– The Big Sleep by Raymond Chandler
And what about your summer evenings, dear readers? If you are looking for a change in atmosphere from sunny beach reads, we have a spate of acclaimed new noir to darken the mood. So settle in as we span the globe to solve the case…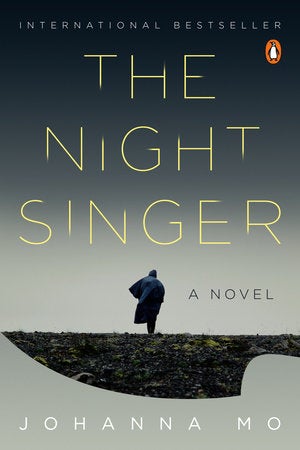 THE NIGHT SINGER: A NOVEL by Johanna Mo
Police detective Hannah Duncker didn't expect to return to her native Öland. She fled after her father's murder conviction and returns to make peace with her shame. She has a new job with the local police and a nosy new partner. A fifteen-year-old's death catapults her into a murder investigation that resurrects ghosts from her previous life. As she hunts for the truth, she must confront the people she abandoned. Not all are pleased to see her back home, and she soon learns that digging through the past comes with consequences.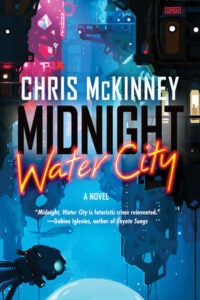 MIDNIGHT, WATER CITY by Chris Mckinney
Hawai'i author Chris McKinney's first entry in a brilliant new sci-fi noir trilogy explores the sordid past of a murdered scientist, deified in death, through the eyes of a man who once committed unspeakable crimes for her.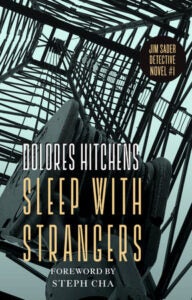 SLEEP WITH STRANGERS by Dolores Hitchens; Foreword by Steph Cha
Back in print: the classic noir novel by one of America's pioneering women crime writers
"Are you trying to tell me you don't want the job, Mr. Sader?": It started as a missing persons case and grew more puzzling with the discovery of another strangely coincidental disappearance. Private eye Jim Sader finds himself deep in a multilayered intrigue revolving around oil and real estate and the sleazy underpinnings of Long Beach, California, in the 1950s. Taut, suspenseful, and gritty!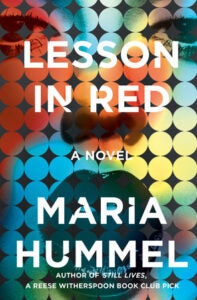 LESSON IN RED by Maria Hummel
Brenae Brasil is a rising star at Los Angeles Art College, the most prestigious art school in the country, and her path to art world celebrity is all but assured. Until she is found dead on campus, just after completing a provocative documentary about female bodies, coercion, and self-defense. A companion to Still Lives—a Reese's Book Club x Hello Sunshine selection—Lesson in Red is a savvy thriller about power and the art world and reveals the fatal mistakes that can befall those who threaten its status quo.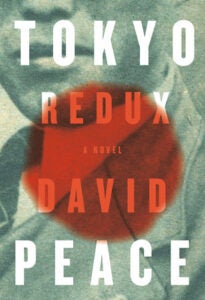 TOKYO REDUX: A NOVEL by David Peace
A thrilling postmodern noir about the real-life disappearance of one of Japan's most powerful figures, and the three men who try—and fail—to crack the case. Tokyo, July 1949. The president of the National Railways of Japan vanishes. As American and Japanese investigators scrambled for answers, the case went cold—and it remains unsolved to this day. In Tokyo Redux, celebrated crime writer David Peace channels drama, research, and intrigue into this strikingly intelligent fictionalization of Japan's most enduring and haunting mystery.
The concluding installment of Peace's acclaimed Tokyo Trilogy, Tokyo Redux is a page-turning portrait of post-World War II Tokyo and an inside look into a storied crime that continues to haunt multiple generations.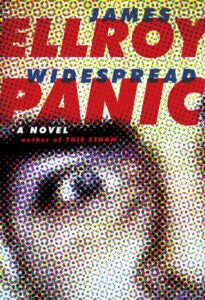 WIDESPREAD PANIC: A NOVEL by James Ellroy
From the modern master of noir comes a novel based on the real-life Hollywood fixer Freddy Otash, the malevolent monarch of the 1950s L.A. underground, and his Tinseltown tabloid Confidential magazine. In Freddy's viciously entertaining voice, Widespread Panic torches 1950s Hollywood to the ground. It's a blazing revelation of coruscating corruption, pervasive paranoia, and of sin and redemption with nothing in between.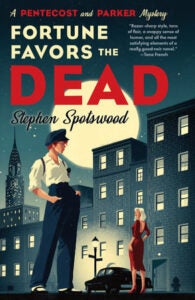 FORTUNE FAVORS THE DEAD: A NOVEL by Stephen Spotswood
"Razor-sharp style, tons of flair, a snappy sense of humor, and all the most satisfying elements of a really good noir novel, plus plenty of original twists of its own."—Tana French
It's 1942 and Willowjean "Will" Parker is a scrappy circus runaway whose knife-throwing skills have just saved the life of New York's best, and most unorthodox, private investigator, Lillian Pentecost. When the dapper detective summons Will a few days later, she doesn't expect to be offered a life-changing proposition: Lillian's multiple sclerosis means she can't keep up with her old case load alone, so she wants to hire Will to be her right-hand woman. In return, Will is to receive a salary, room and board, and training in Lillian's very particular art of investigation.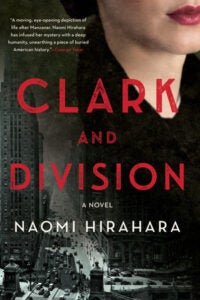 CLARK AND DIVISION by Naomi Hirahara
Set in 1944 Chicago, Edgar Award-winner Naomi Hirahara's eye-opening and poignant new mystery, the story of a young woman searching for the truth about her revered older sister's death, brings to focus the struggles of one Japanese American family released from mass incarceration at Manzanar during World War II.
Coming August 17th!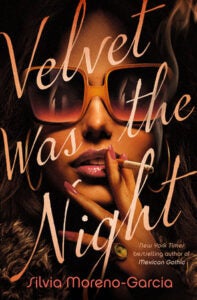 VELVET WAS THE NIGHT: A NOVEL by Silvia Moreno-Garcia
From the New York Times bestselling author of Mexican Gothic comes a riveting noir set in 1970s Mexico City about a daydreaming secretary, a lonesome gangster, and the mystery of the missing woman that brings them together.
For more about these titles visit Summer Noir
---
There's a Book for That! is brought to you by Penguin Random House's Sales department. Please follow our Tumblr by clicking here—and share this link with your accounts: theresabookforthat.tumblr.com. Thank you!
Did you see something on the news or read about something on your commute? Perhaps you noticed something trending on Twitter? Did you think: "There's a book for that!"? Then please, send it our way at theresabookforthat@penguinrandomhouse.com
Posted: August 11, 2021