There's a Book for That: Summer Reading for Kids and Teens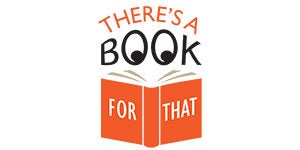 Are your kids languishing on the couch this summer? Glued to their screens while you try to place books in their hands or tout the wonders of the out-of-doors or even getting together with friends? We hear talk of the "summer slide" each season and most schools have summer reading requirements. Possibly, the young ones in your life are bookworms rejoicing that they finally have more time for non-assigned reading. Whatever the case, the following hot new releases are sure to satisfy readers of all ages, levels and tastes and great to take on trips!
YOUNG ADULT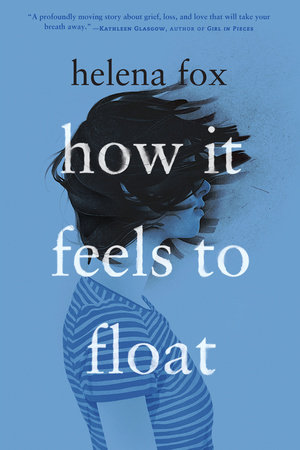 HOW IT FEELS TO FLOAT by Helena Fox
Debut author Helena Fox tells a story about love and grief, about inter-generational mental illness, and how living with it is both a bridge to someone loved and lost and, also, a chasm. She explores the hard and beautiful places loss can take us, and honors those who hold us tightly when the current wants to tug us out to sea.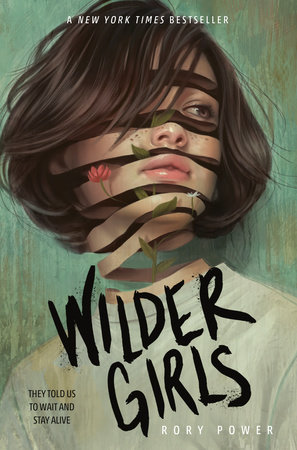 WILDER GIRLS by Rory Power
A feminist Lord of the Flies about three best friends living in quarantine at their island boarding school, and the lengths they go to uncover the truth of their confinement when one disappears. This fresh, new debut is a mind-bending novel unlike anything you've read before.
THE GRIEF KEEPER by Alexandra Villasante
The Grief Keeper is a stunning YA debut novel – a timely and heartfelt speculative narrative about healing, faith, and freedom that explores the heartbreak and consequences of when both love and human beings are branded illegal.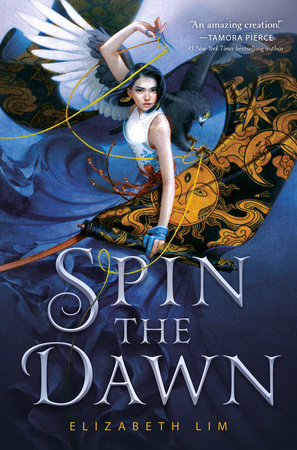 SPIN THE DAWN by Elizabeth Lim
Project Runway meets Mulan in this sweeping fantasy about a young girl who poses as a boy to compete for the role of imperial tailor and embarks on an impossible journey to sew three magic dresses, from the sun, the moon, and the stars.
WE ARE THE PERFECT GIRL by Ariel Kaplan
This witty, warm-hearted retelling of Cyrano de Bergerac is a love letter to female friendship. Perfect for Stephanie Perkins fans, and anyone who's ever thought of trying on a new identity to impress a guy.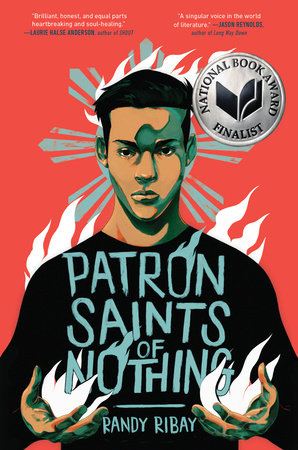 PATRON SAINTS OF NOTHING by Randy Ribay (a Kokila title)
"Brilliant, honest, and equal parts heartbreaking and soul-healing." –Laurie Halse Anderson, author of SHOUT
A powerful coming-of-age story about grief, guilt, and the risks a Filipino-American teenager takes to uncover the truth about his cousin's murder.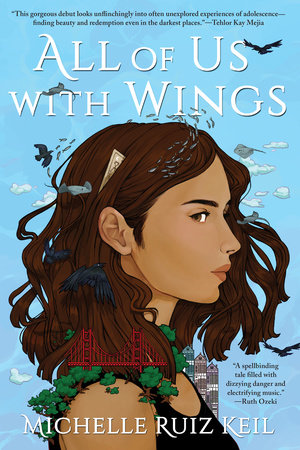 ALL OF US WITH WINGS by Michelle Ruiz Keil
Michelle Ruiz Keil's YA fantasy debut about love, found family, and healing is an ode to post-punk San Francisco through the eyes of a Mexican-American girl.
MIDDLE GRADE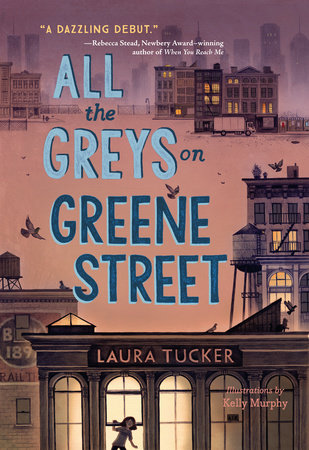 ALL THE GREYS ON GREENE STREET by Laura Tucker
"A dazzling debut novel about resilience, courage, home and family."—Rebecca Stead, Newbery Award-winning author of When You Reach Me
SoHo, 1981. Twelve-year-old Olympia is an artist—and in her neighborhood, that's normal. Her dad and his business partner Apollo bring antique paintings back to life, while her mother makes intricate sculptures in a corner of their loft, leaving Ollie to roam the streets of New York with her best friends Richard and Alex, drawing everything that catches her eye.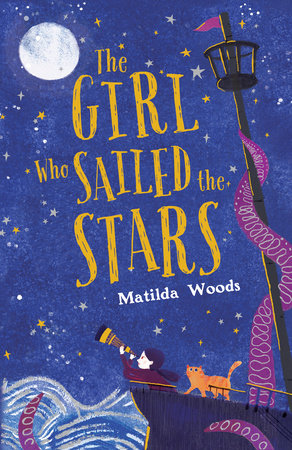 THE GIRL WHO SAILED THE STARS by Matilda Woods, Anuska Allepuz
Adventure, friendship, and magical realism come together in this heartwarming, whimsical story. Perfect for fans of A Snicker of Magic and The Penderwicks.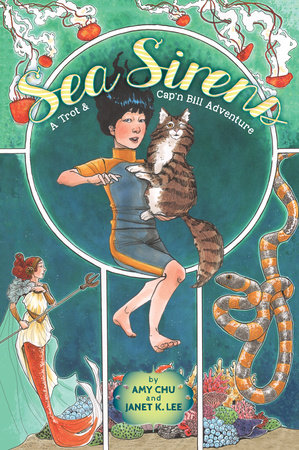 SEA SIRENS by Amy Chu, Janet K. Lee
Dive into this visually stunning, middle-grade graphic novel about a spunky Vietnamese American surfer girl and her cantankerous talking cat who plunge into a fantasy world of oceanic marvels…and mayhem!
PICTURE BOOKS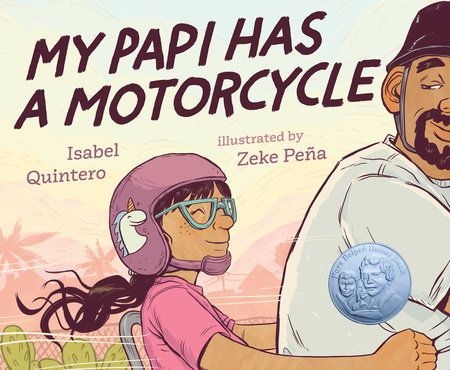 MY PAPI HAS A MOTORCYCLE by Isabel Quintero; Illustrated by Zeke Peña (Kokila)
A celebration of the love between a father and daughter, and of a vibrant immigrant neighborhood, by an award-winning author and illustrator duo.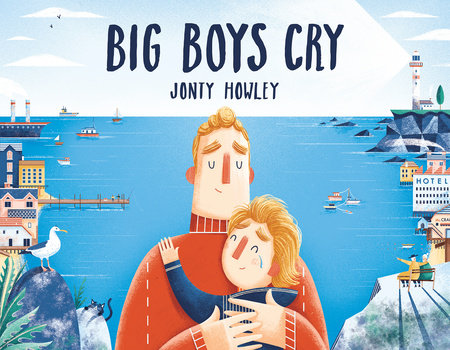 BIG BOYS CRY by Jonty Howley
Let boys cry! This picture book imagines a world in which boys are encouraged to express their full range of emotions.
For more on these and other great books for young readers visit the collection: Summer Reading
---
There's a Book for That! is brought to you by Penguin Random House's Sales department. Please follow our Tumblr by clicking here—and share this link with your accounts: theresabookforthat.tumblr.com. Thank you!
Did you see something on the news or read about something on your commute? Perhaps you noticed something trending on Twitter? Did you think: "There's a book for that!"? Then please, send it our way at theresabookforthat@penguinrandomhouse.com
Posted: July 10, 2019