There's a Book for That: Summer Solstice!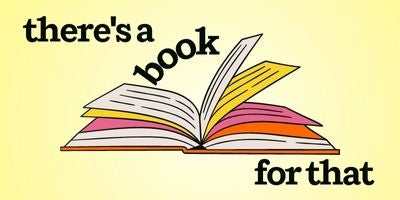 Tell me, what is it you plan to do
with your one wild and precious life?
—Mary Oliver, from "The Summer Day"
Happy Summer Solstice! June 21, 2023 is the longest day of the year and that means more time to read! We invite you to bask in books that are perfect for summer escape: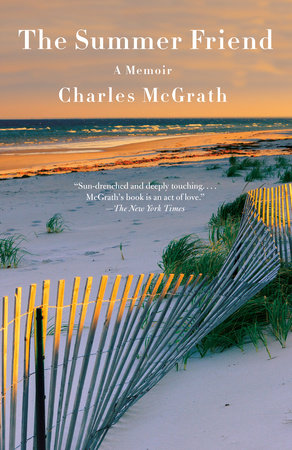 THE SUMMER FRIEND: A MEMOIR by Charles McGrath
Alive with the intoxicating magic of summer in New England, former editor of the New York Times Book Review Charles McGrath's evocative memoir looks back at that sun-soaked season, at family, youth, and a singular bond made at a time when he thought he was beyond making friends.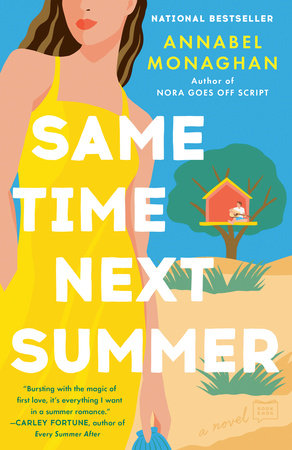 SAME TIME NEXT SUMMER by Annabel Monaghan
Sam's life is on track. She has the perfect doctor fiancé, Jack (his strict routines are a good thing, really), a great job in Manhattan (unless they fire her), and is about to tour a wedding venue near her family's Long Island beach house. Everything should go to plan, yet the minute she arrives, Sam senses something is off. Wyatt is here. Her Wyatt. But there's no reason for a thirty-year-old engaged woman to feel panicked around the guy who broke her heart when she was seventeen. Right?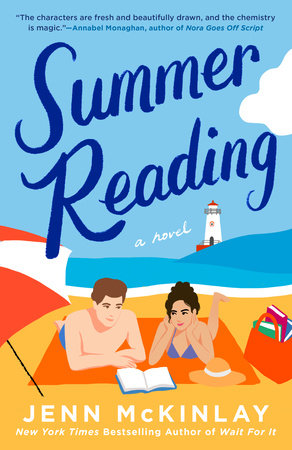 SUMMER READING by Jenn McKinlay
When a woman who'd rather do anything than read meets a swoon-worthy bookworm, sparks fly, making for one hot-summer fling in New York Times bestselling author Jenn McKinlay's new rom-com.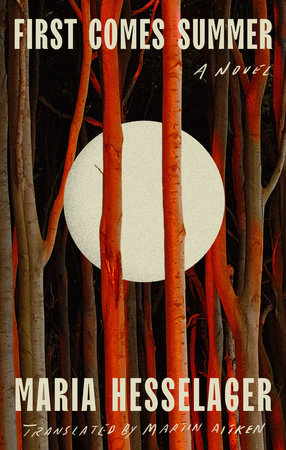 FIRST COMES SUMMER: A NOVEL by Maria Hesselager, Martin Aitken
Winding seamlessly between the psychological and the mythological, the spellbinding story of a young woman's dangerous passion as it plays out over the course of an eerie summer.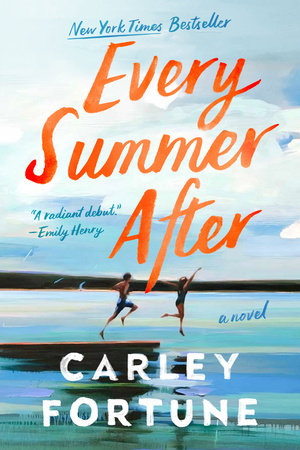 EVERY SUMMER AFTER by Carley Fortune
Six summers to fall in love. One moment to fall apart. A weekend to get it right. Told over the course of six years and one weekend, Every Summer After is a big, sweeping nostalgic story of love and the people and choices that mark us forever.
Click here for the spanish edition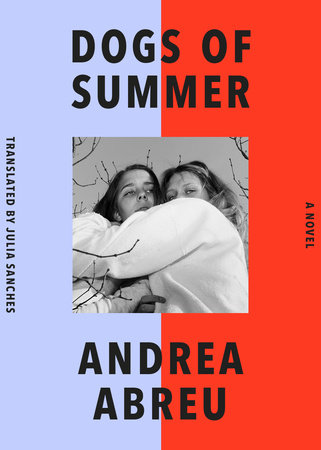 DOGS OF SUMMER: A NOVEL by Andrea Abreu; Translated by Julia Sanches
My Brilliant Friend meets Blue is the Warmest Color in this lyrical debut novel set in a working-class neighborhood of the Canary Islands—a story about two girls coming of age in the early aughts and a friendship that simmers into erotic desire over the course of one hot summer.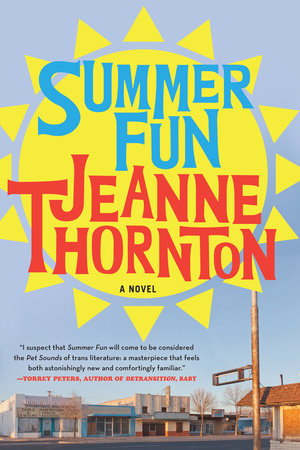 SUMMER FUN by Jeanne Thornton
Gala, a young trans woman, works at a hostel in Truth or Consequences, New Mexico. She is obsessed with the Get Happies, the quintessential 1960s Californian band, helmed by its resident genius, B—-. Gala needs to know: Why did the band stop making music? Why did they never release their rumored album, Summer Fun? Summer Fun is a brilliant and magical work of trans literature that marks Thornton as one of our most exciting and original novelists.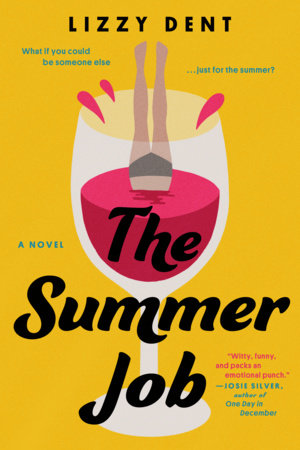 THE SUMMER JOB by Lizzy Dent
What if you could be someone else? Just for the summer…One good friend's very bad decision is at the heart of this laugh-out-loud love story and unexpected tale of a woman finally finding herself in the strangest of places.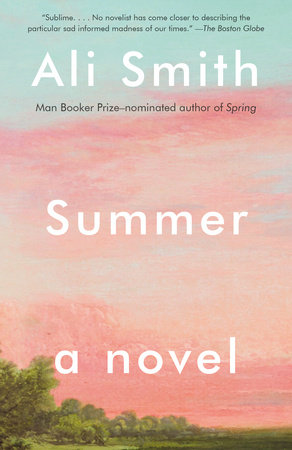 SUMMER: A NOVEL by Ali Smith
The fourth novel in the Seasonal Quartet by Man Booker Prize Finalist Ali Smith is "a prose poem in praise of memory, forgiveness, getting the joke, and seizing the moment" (The New York Times).
This is a story about people on the brink of change. They're family, but they think they're strangers. So: Where does family begin? And what do people who think they've got nothing in common have in common? Summer.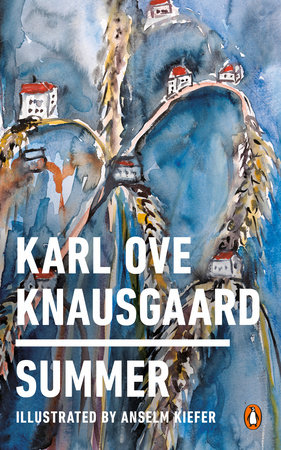 SUMMER by Karl Ove Knausgaard
The grand finale of Karl Ove Knausgaard's masterful and intensely personal series about the four seasons, illustrated with paintings by the great German artist Anselm Kiefer. Summer once again intersperses short vividly descriptive essays with emotionally-raw diary entries addressed directly to Knausgaard's newborn daughter.
FOR YOUNGER READERS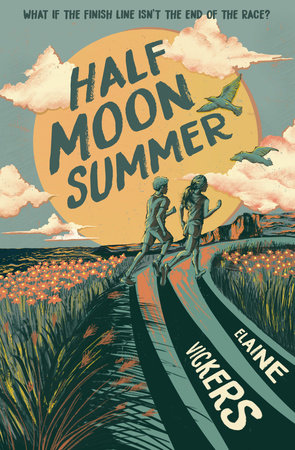 HALF MOON SUMMER by Elaine Vickers
Two seventh graders discover it takes more than grit and a good pair of shoes to run 13.1 miles. You've got to have a partner who refuses to let you quit. And just like Drew and Mia decide to spend their entire summer training. They have very different reasons for running, but these two twelve-year olds have one crucial thing in common (besides sharing a birthday): Hope. For the future. For their families. And for each other.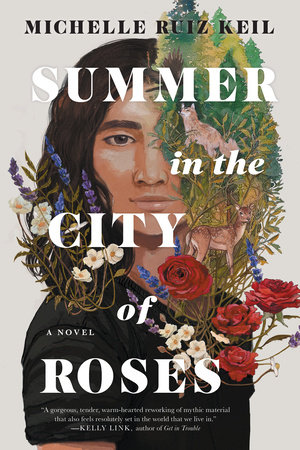 SUMMER IN THE CITY OF ROSES by Michelle Ruiz Keil
Inspired by the Greek myth of Iphigenia and the Grimm fairytale "Brother and Sister," Michelle Ruiz Keil's second novel follows two siblings torn apart, struggling to find each other in early '90s Portland. Told through a lens of magical realism and steeped in myth, Summer in the City of Roses is a dazzling tale about the pain and beauty of growing up.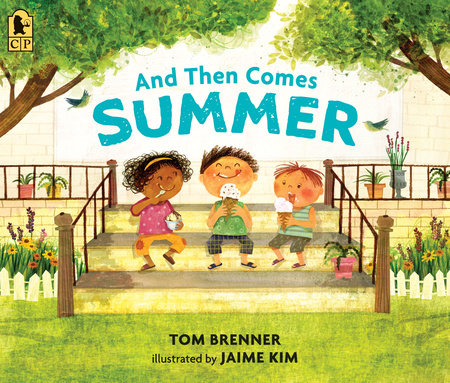 AND THEN COMES SUMMER by Tom Brenner; Illustrated by Jaime Kim
When the days stretch out like a slow yawn, and the cheerful faces of Johnny-jump-ups jump up . . . then it's time to get ready for summer! From flip-flops and hide-and-seek to fireworks and ice-cream trucks, from lemonade stands and late bedtimes to swimming in the lake and toasting marshmallows, there's something for everyone in this bright and buoyant celebration of the sunny season. Tom Brenner's lovely, lyrical ode to summers spent outdoors will strike a chord with anyone who's ever counted down the days until school gets out, and Jaime Kim's jubilant, nostalgia-soaked illustrations leave little doubt that summer is indeed a time unlike any other.
For more on these and related titles visit Summer Solstice 
---
There's a Book for That! is brought to you by Penguin Random House's Sales department. Please follow our Tumblr by clicking here—and share this link with your accounts: theresabookforthat.tumblr.com. Thank you!
Did you see something on the news or read about something on your commute? Perhaps you noticed something trending on Twitter? Did you think: "There's a book for that!"? Then please, send it our way at theresabookforthat@penguinrandomhouse.com
Posted: June 21, 2023