There's a Book for That: Summer Weddings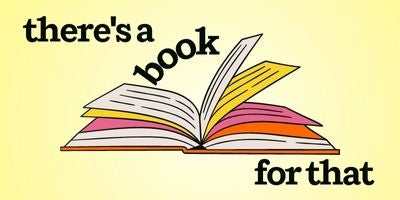 "Before you marry a person you should first make them use a computer with slow Internet to see who they really are."—Will Ferrell
We agree… it's all about connection! Has your social media begun to fill with glorious wedding photos from romantic locales? Perhaps you are the one getting married or are in the wedding party or a guest. Whatever the case, certainly summer is high season for matrimony! This week, catch our bouquet of a dozen dazzling books to match the mood – we vow they make great shower gifts or reading on the way to the wedding.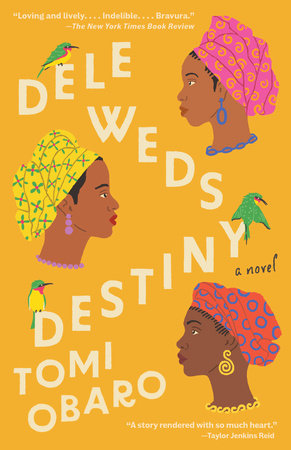 DELE WEDS DESTINY: A NOVEL by Tomi Obaro
The story of three once-inseparable college friends in Nigeria who reunite in Lagos for the first time in thirty years—a sparkling debut novel about mothers and daughters, culture and class, sex and love, and the extraordinary resilience of female friendship.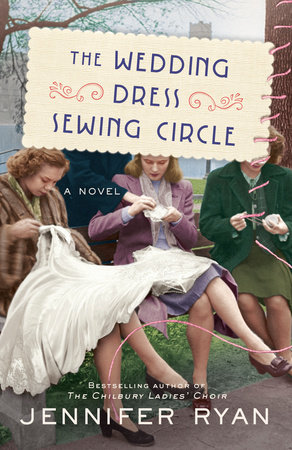 THE WEDDING DRESS SEWING CIRCLE: A NOVEL by Jennifer Ryan
Three plucky women lift the spirits of home-front brides in wartime Britain, where clothes rationing leaves little opportunity for pomp or celebration—even at weddings—in this heartwarming novel based on true events, from the bestselling author of The Chilbury Ladies' Choir.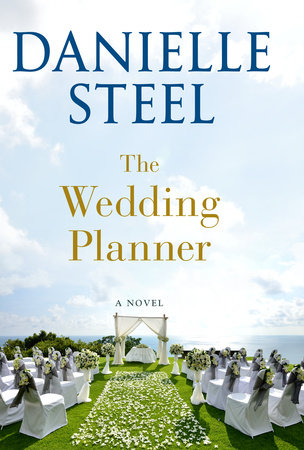 THE WEDDING PLANNER: A NOVEL by Danielle Steel
In this captivating novel from #1 New York Times bestselling author Danielle Steel, a wildly successful, unmarried wedding planner leads her clients to happily ever after. In The Wedding Planner, Danielle Steel presents an enchanting story about the winding road to love and the many ways to find joy while staying true to oneself.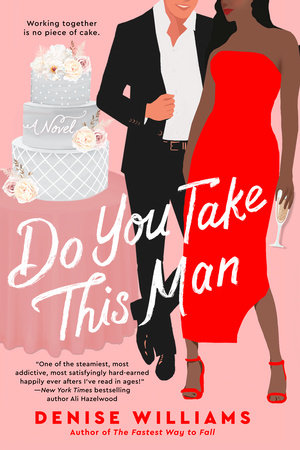 DO YOU TAKE THIS MAN by Denise Williams
After butting heads, an event planner and a wedding officiant begin an enemies with benefits arrangement as wedding bells chime around them in the newest rom-com from acclaimed author Denise Williams.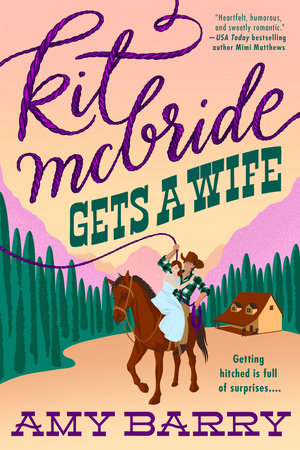 KIT MCBRIDE GETS A WIFE by Amy Barry
The four McBride brothers have their worlds turned upside down when their precocious younger sister secretly places an advertisement for a mail-order bride.
Series Overview: The brothers of the McBride family are all set to be married on the wild Montana frontier, even if they don't know it yet.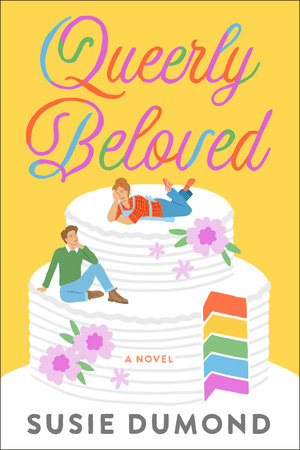 QUEERLY BELOVED: A NOVEL by Susie Dumond
Finalist for The Lambda Literary Award
A people-pleasing baker tries to find her place as a bridesmaid-for-hire. Will she finally find her happily ever after—and her own voice?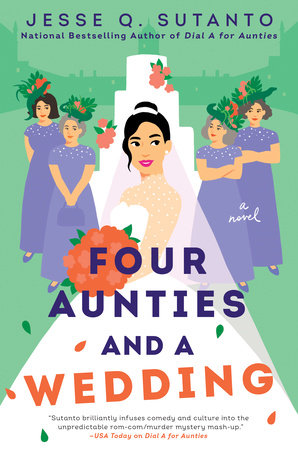 FOUR AUNTIES AND A WEDDING by Jesse Q. Sutanto
The aunties are back, fiercer than ever and ready to handle any catastrophe—even the mafia—in this delightful and hilarious sequel by Jesse Q. Sutanto, author of Dial A for Aunties.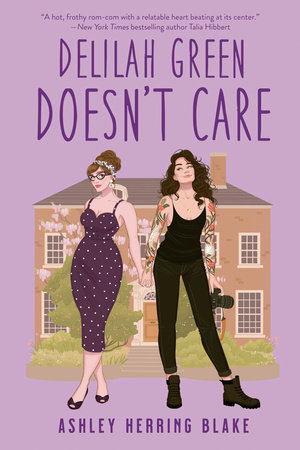 DELILAH GREEN DOESN'T CARE by Ashley Herring Blake
A clever and steamy queer romantic comedy about taking chances and accepting love—with all its complications—from the author of Astrid Parker Doesn't Fail. Having raised her eleven-year-old daughter mostly on her own while dealing with her unreliable ex and running a bookstore, Claire Sutherland depends upon a life without surprises. And Delilah Green is an unwelcome surprise…at first.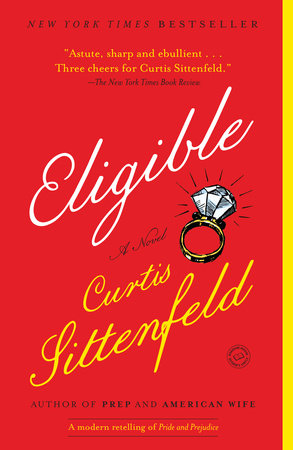 ELIGIBLE: A MODERN RETELLING OF PRIDE AND PREJUDICE by Curtis Sittenfeld
Wonderfully tender and hilariously funny, Eligible tackles gender, class, courtship, and family as Curtis Sittenfeld reaffirms herself as one of the most dazzling authors writing today.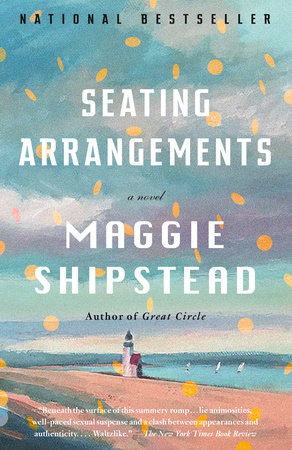 SEATING ARRANGEMENTS by Maggie Shipstead
Winner of the Los Angeles Times Book Prize
The irresistible story of a summer New England wedding weekend gone awry—a deliciously biting satirical glimpse into the lives of the well-bred and ill-behaved, from the New York Times bestselling author of Great Circle.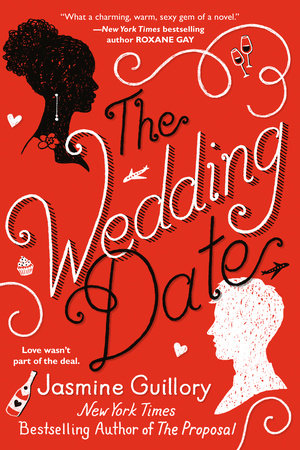 THE WEDDING DATE by Jasmine Guillory
"What a charming, warm, sexy gem of a novel."-Roxane Gay
A groomsman and his last-minute guest are about to discover if a fake date can go the distance in this fun and flirty multicultural romance debut.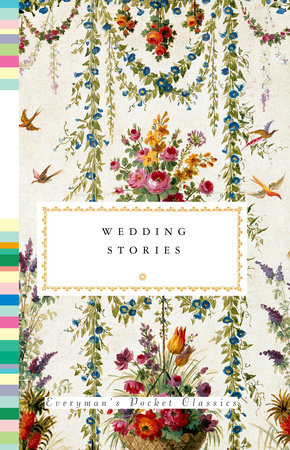 WEDDING STORIES by Diana Secker Tesdell
A bouquet of great wedding stories-by turns funny, passionate, bittersweet, and romantic-by famous writers from across the past two centuries. From F. Scott Fitzgerald to Lorrie Moore, and from Stephen Crane to Edwidge Danticat. EVERYMAN'S LIBRARY POCKET CLASSICS. The stories collected here-including such gems as Stephen Crane's "The Bride Comes to Yellow Sky," O. Henry's "The Marry Month of May," F. Scott Fitzgerald's "The Bridal Party," Joy Williams's "The Wedding," and Lorrie Moore's "Thank You For Having Me"-encompass comic wedding mishaps, engagements broken and mended, honeymoon adventures, and scenes both heartwarming and heartbreaking.
For more on these and other wedding-related titles, visit the collection: Wedding Lit
---
There's a Book for That! is brought to you by Penguin Random House's Sales department. Please follow our Tumblr by clicking here-and share this link with your accounts: theresabookforthat.tumblr.com. Thank you!
Did you see something on the news or read about something on your commute? Perhaps you noticed something trending on Twitter? Did you think: "There's a book for that!"? Then please, send it our way at theresabookforthat@penguinrandomhouse.com
Posted: July 12, 2023