There's a Book for That: Summer!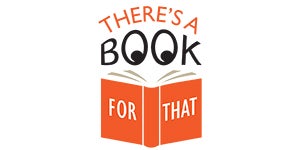 Now that we've celebrated Independence Day, the halcyon days of summer are truly upon us and that means finding the right breezy, engaging book to take to the beach, on vacation or for a summery escape during your commute or lunch break. The following books have one thing in common – a summer setting. From Capote's first novel to Helen Simonson's most recent, in locales from New York City to Cairo, New England to England and in eras ranging from the World Wars to contemporary times, we present the following stories, characters and poems to sweep you away.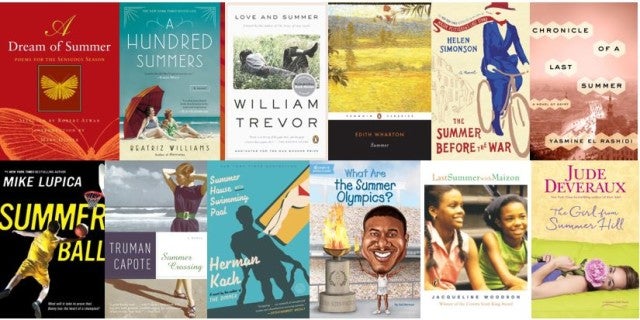 FEATURED TITLES
A DREAM OF SUMMER: POEMS FOR THE SENSUOUS SEASON; Introduction by Mary Oliver, edited by Robert Atwan
Illustrated throughout with pen-and-ink drawings, this volume focuses on the sensuality of summertime and the varieties of summer experience. It is a love letter to the sultry heat, crashing thunderstorms, endless days, and short, mild nights. Gathered here is work by illustrious poets of the past, among them William Shakespeare, Emily Dickinson, Walt Whitman, John Keats, and Alfred Lord Tennyson, as well as more contemporary artists like Louise Gluck, Yusef Komunyakaa, Marge Piercy, and Charles Simic.
ONE HUNDRED SUMMERS by Beatriz Williams
As the 1938 hurricane approaches Rhode Island, another storm brews in this novel from the author of THE SECRET LIFE OF VIOLET GRANT and A CERTAIN AGE. "It is what every beach book should aspire to be—smart and engrossing."—Elin Hilderbrand
CHRONICLE OF A LAST SUMMER: A NOVEL OF EGYPT by Yasmine El Rashidi
A young Egyptian woman traces her personal and political coming of age in this poignant debut novel. Cairo, 1984. A blisteringly hot summer. A young girl in a sprawling family house. Her days pass quietly: listening to her mother's phone conversations, looking at the Nile from a bedroom window, watching the three state-sanctioned TV stations with the volume off, daydreaming about other lives. Underlying this claustrophobic routine is mystery and loss.
LOVE AND SUMMER: A NOVEL by William Trevor
In spare, exquisite prose, master storyteller William Trevor presents a haunting love story about the choices of the heart, and the passions and frustrations of three lives during one long summer.
SUMMER by Edith Wharton
A tale of forbidden sexual passion and thwarted dreams played out against the lush, summer backdrop of the Massachusetts Berkshires Edith Wharton called SUMMER her 'hot Ethan'.
SUMMER CROSSING: A NOVEL by Truman Capote
Thought to be lost for over 50 years, here is the first novel by one of the greatest American writers of the 20th century. Set in New York during the summer of 1945, this is the story of a young carefree socialite, Grady, who must make serious decisions about the romance she is dangerously pursuing and the effect it will have on everyone involved.
SUMMER HOUSE WITH SWIMMING POOL: A NOVEL by Herman Koch
An instant New York Times bestseller, the blistering, compulsively readable new novel from Herman Koch, author of THE DINNER. When a medical procedure goes horribly wrong and famous actor Ralph Meier winds up dead, Dr. Marc Schlosser needs to come up with some answers. After all, reputation is everything in this business.
THE GIRL FROM SUMMER HILL by Jude Deveraux
The first novel of New York Times bestselling author Jude Deveraux's breathtaking new series set in Summer Hill, a small town where love takes center stage against the backdrop of Jane Austen's PRIDE AND PREJUDICE.
THE SUMMER BEFORE THE WAR: A NOVEL by Helen Simonson
For lovers of Downton Abbey, a historical novel (1914) with the same wit, romance, and insight into the manners and morals of small town British life as her New York Times bestsellerMAJOR PETTIGREW'S LAST STAND.
FOR YOUNGER READERS
WHAT ARE THE SUMMER OLYMPICS? by Gail Herman, Stephen Marchesi, Kevin McVeigh
Run, swim, and race back in time to experience the Summer Olympics – from ancient Greece to modern-day super events.
LAST SUMMER WITH MAIZON by Jacqueline Woodson
From the National Book Award- winning author of BROWN GIRL DREAMING: Margaret loves her parents and hanging out with her best friend, Maizon. Then it happens, like a one-two punch, during the summer she turns eleven: first, Margaret's father dies of a heart attack, and then Maizon is accepted at an expensive boarding school, far away from the city they call home. For the first time in her life, Margaret has to turn to someone who isn't Maizon, who doesn't know her heart and her dreams. . . .
SUMMER BALL by Mike Lupica
When you're the smallest kid playing a big man's game leading your travel team to the national championship may seem like a dream come true, but for Danny Walker, being at the top just means the competition tries that much harder to knock him off.
For more on these and other summer titles visit the edelweiss collection: Summer 
Posted: July 6, 2016