There's a Book for That: Surfing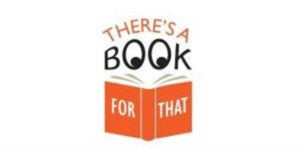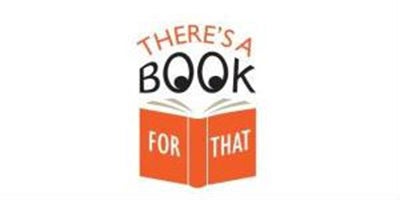 2021 marks the debut of surfing at the Summer Games. The best competitive surfers from all over the world will meet at Japan's Shidashita Beach beginning this weekend and vie for a historic gold medal. The event will likely bring unprecedented global attention to a sport that has already captivated many. Coinciding with the games is the release of HBO's new documentary series, "100 Foot Wave," which follows big wave surfers as they attempt to ride the largest waves humanly possible. The following books speak to the beauty and unpredictable nature of the ocean which makes surfing such a unique endeavor, no matter the size of the waves.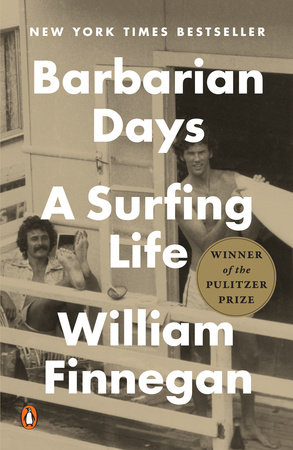 BARBARIAN DAYS: A SURFING LIFE by William Finnegan
WINNER OF THE PULITZER PRIZE
Barbarian Days is William Finnegan's memoir of an obsession, of a complex enchantment. Surfing looks like a sport, but that's only to outsiders. To initiates, it is something else entirely: a beautiful addiction, a morally dangerous pastime, a way of life. Raised in California and Hawaii, Finnegan started surfing as a child. He has chased waves all over the world, wandering for years through the South Pacific, Australia, Asia, Africa. A bookish boy, then an excessively adventurous young man, he went on to become a distinguished writer and war reporter. Barbarian Days takes us deep into unfamiliar worlds, some of them right under our noses—off the coasts of New York and San Francisco—and dramatizes the edgy camaraderie of close male friendships annealed in challenging waves.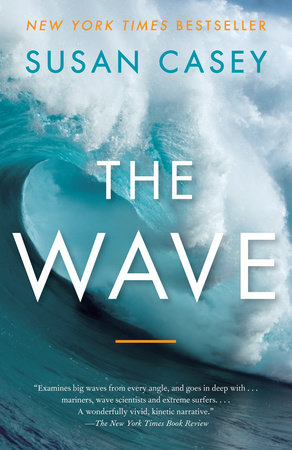 THE WAVE: IN PURSUIT OF THE ROGUES, FREAKS, AND GIANTS OF THE OCEAN by Susan Casey
An epic adventure story of Man versus Ocean, Susan Casey's bestselling thrill ride reveals the truth behind giant waves and the people who hunt them. A perfect summer paperback.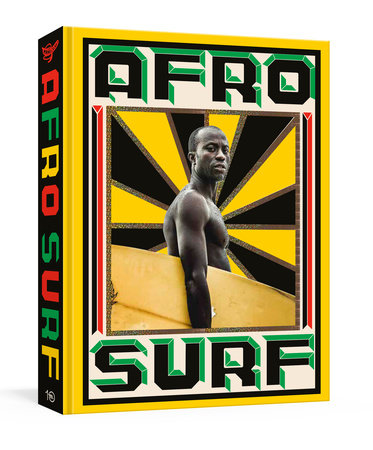 AFROSURF by Mami Wata, Selema Masekela
AFROSURF is the first book to capture and celebrate the surfing culture of Africa. This unprecedented collection is compiled by Mami Wata, a Cape Town surf company that fiercely believes in the power of African surf. Packed with over fifty essays, AFROSURF features surfer and skater profiles, thought pieces, poems, photos, illustrations, ephemera, recipes, and a mini comic, all wrapped in an astounding design that captures the diversity and character of Africa.
A creative force of good in their continent, Mami Wata sources and manufactures all their wares in Africa and works with communities to strengthen local economies through surf tourism. With this mission in mind, Mami Wata is donating 100% of their proceeds to support two African surf therapy organizations, Waves for Change and Surfers Not Street Children.
FLETCHER: A LIFETIME IN SURF: A LIFETIME IN SURF by Dibi Fletcher, Mike Diamond, Steven Van Doren, Julian Schnabel (Foreword)
The epitome of both surfer cool and punk counterculture, the Fletcher family for the first time has put together a window into their immensely colorful life. A visual memoir of this near-mythological surf family, Fletcher is sure to appeal to their massive surfing fan base, young skaters, and those who are interested in the Fletcher family and their place in Southern California as a subcultural force of nature.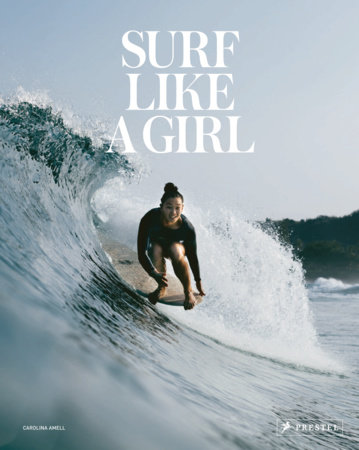 SURF LIKE A GIRL by Carolina Amell
Whether they're threading a barrel or shredding a swell, these amazing women are making enormous waves in the world of surfing. Breathtaking photography captures these women from every angle, on and off the waves, in some of the world's most visually stunning locations. The perfect gift for surfing enthusiasts, this unique compilation of stunning pictures and hard-won wisdom proves that the thrill of catching a wave, riding it, and kicking out belongs to everyone.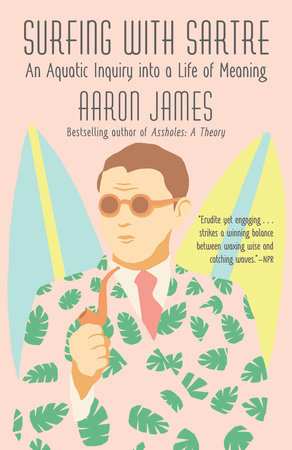 SURFING WITH SARTRE: AN AQUATIC INQUIRY INTO A LIFE OF MEANING by Aaron James
Jean-Paul Sartre once declared waterskiing to be "the ideal limit of aquatic sports." Aaron James, who is both an avid surfer and a professor of philosophy, vigorously disagrees. In these pages, he presents his surfer's worldview as a foil to Sartre's, along the way elucidating such philosophical categories as freedom, being, phenomenology, morality, epistemology, and even the emerging values of what he terms "leisure capitalism." In developing his unique surfer's philosophy, he draws from surf culture and lingo—and engages with philosophers from Aristotle to Wittgenstein. In the process, he speaks to those of us in search of personal and social meaning—particularly in our current anxious moment—by way of real, authentic philosophy. In or out of the water.
LIQUID HORIZON: MEDITATIONS ON THE SURF AND SEA Photographs by Daniel Fuller; Forewords by Julian Schnabel and Gerry Lopez; Text by Adam Lindemann
Sensual, meditative, and powerfully evocative photographic studies of the ocean by professional surfer Danny Fuller. Fuller's nocturnal seascapes of the world's most savage and beautiful waves, all captured exclusively by moonlight with slow exposures, share the soulful beauty of the ocean, in meditative, painterly studies of subtle changes of light and color. In the tradition of artists drawn to the sea for inspiration, Fuller expresses a surfer's deep spiritual connection to the ocean and to the meaning of consequence in surfing.
FOR YOUNGER READERS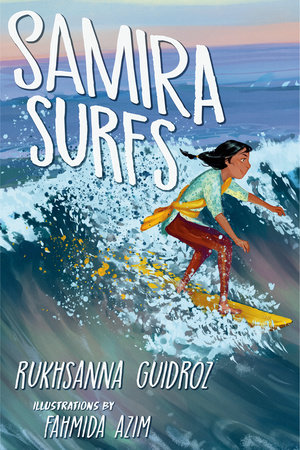 SAMIRA SURFS by Rukhsanna Guidroz; Illustrated by Fahmida Azim
A middle grade novel in verse about Samira, an eleven-year-old Rohingya refugee living in Cox's Bazar, Bangladesh, who finds strength and sisterhood in a local surf club for girls.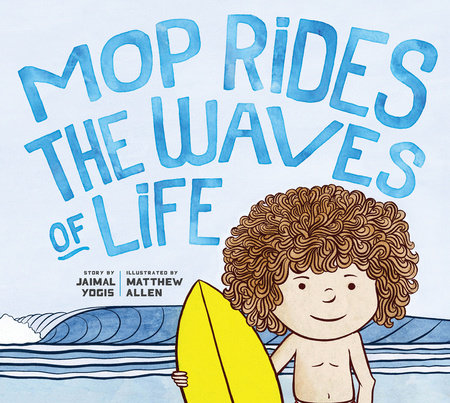 MOP RIDES THE WAVES OF LIFE: A STORY OF MINDFULNESS AND SURFING by Jaimal Yogis; Illustrated by Matt Allen
If only life could be like surfing! Having "funny" hair and being embarrassed in school is hard, but when little surfer Mop studies the lessons of the waves—breathing, letting the bad waves go by, and riding the good ones—he learns how to bring the mindfulness and joy of surfing into his whole life. Celebrated San Francisco surfer-journalist-dad Jaimal Yogis teaches 4-8 year olds timeless beach wisdom with the story of Mop, a sensitive and fun-loving kid who just wants to be in the ocean.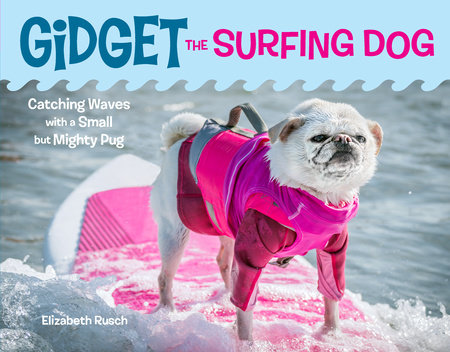 GIDGET THE SURFING DOG: CATCHING WAVES WITH A SMALL BUT MIGHTY PUG by Elizabeth Rusch
Meet Gidget, a small but mighty pug who overcame a life-threatening illness to become a world-champion surfing dog. Her story is told with beautiful, eye-catching photography that features adorable canines on and in the water.
For more on these and related titles visit Surfing
---
There's a Book for That! is brought to you by Penguin Random House's Sales department. Please follow our Tumblr by clicking here—and share this link with your accounts: theresabookforthat.tumblr.com. Thank you!
Did you see something on the news or read about something on your commute? Perhaps you noticed something trending on Twitter? Did you think: "There's a book for that!"? Then please, send it our way at theresabookforthat@penguinrandomhouse.com
Posted: July 22, 2021