There's a Book for That: Teachers!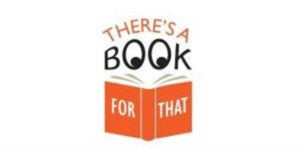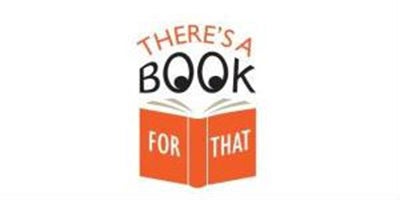 Let's hear if for the teachers! It's Teacher Appreciation Week, and we all know that teachers are rising to the challenge of online schooling in heroic ways. They deserve our appreciation each and every day for their patience and perseverance to make sure that students don't fall behind. During this pandemic, so many stories are surfacing of teachers going the extra mile to show how much they care. The National PTA has some ideas about showing appreciation here. Where would any of us be without teachers? To celebrate them, check out these "teacher" titles: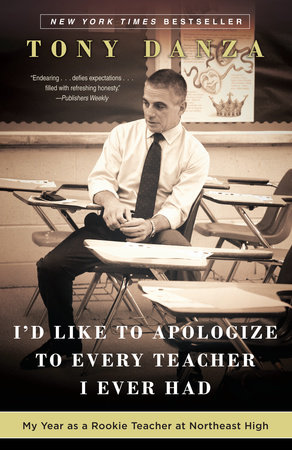 I'D LIKE TO APOLOGIZE TO EVERY TEACHER I EVER HAD: MY YEAR AS A ROOKIE TEACHER AT NORTHEAST HIGH by Tony Danza
I'd Like to Apologize to Every Teacher I Ever Had is television, screen, and stage star Tony Danza's bestselling account of a year spent teaching tenth-grade English at Northeast High—Philadelphia's largest high school, with 3,600 students. A surprisingly poignant account, I'd Like to Apologize to Every Teacher I Ever Had is sometimes laugh-out-loud funny but is mostly filled with hard-won wisdom and feel-good tears.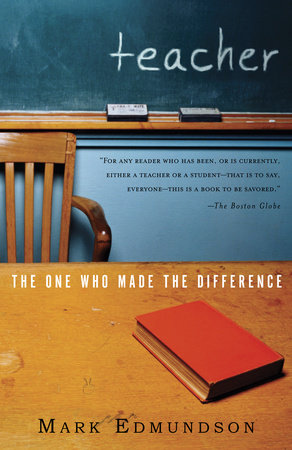 TEACHER: THE ONE WHO MADE THE DIFFERENCE by Mark Edmundson
In 1969, Mark Edmundson was a typical high school senior in working-class Medford, Massachusetts. He loved football, disdained schoolwork, and seemed headed for a factory job in his hometown—until a maverick philosophy teacher turned his life around. When Frank Lears, a small, nervous man wearing a moth-eaten suit, arrived at Medford fresh from Harvard University, his students pegged him as an easy target. Lears was unfazed by their spitballs and classroom antics. He shook things up, trading tired textbooks for Kesey and Camus, and provoking his class with questions about authority, conformity, civil rights, and the Vietnam War. Lears's impassioned attempts to get these kids to think for themselves provided Mark Edmundson with exactly the push he needed to break away from the lockstep life of Medford High. Written with verve and candor, Teacher is Edmundson's heartfelt tribute to the man who changed the course of his life.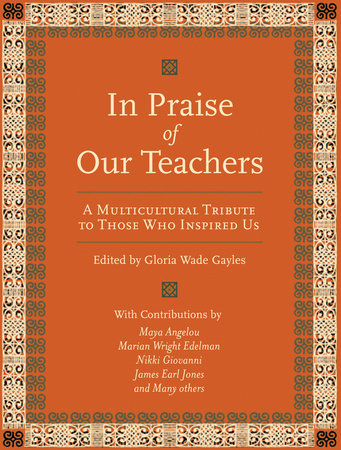 IN PRAISE OF OUR TEACHERS edited by Gloria Wade-Gayles
With pieces by legendary writers like Langston Hughes and Alice Walker, we see how a strong teacher can turn a nervous child into a world renowned artist. Marian Wright Edelman celebrates Howard Zinn's teaching style, his insistence on exploration and questioning; and Zinn himself provides an opinion on the profession he has practiced for most of his life. But we also hear from a diverse group of students: writers who were part of the first wave of integration in their school system and immigrants who learned to speak English and participate in American culture in their schools.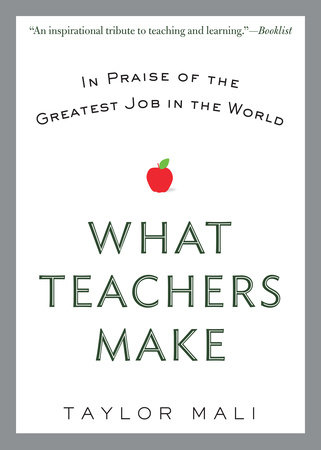 WHAT TEACHERS MAKE: IN PRAISE OF THE GREATEST JOB IN THE WORLD by Taylor Mali
In praise of the greatest job in the world…
Teacher turned teacher's advocate Taylor Mali inspired millions with his original poem "What Teachers Make," a passionate and unforgettable response to a rich man at a dinner party who sneeringly asked him what teachers make. Mali's sharp, funny, perceptive look at life in the classroom pays tribute to the joys of teaching…and explains why teachers are so vital to our society.
THE TEACHER WARS: A HISTORY OF AMERICA'S MOST EMBATTLED PROFESSION by Dana Goldstein
In her groundbreaking history of 175 years of American education, Dana Goldstein finds answers in the past to the controversies that plague our public schools today. The Teacher Wars upends the conversation about American education by bringing the lessons of history to bear on the dilemmas we confront today. By asking "How did we get here?" Dana Goldstein brilliantly illuminates the path forward.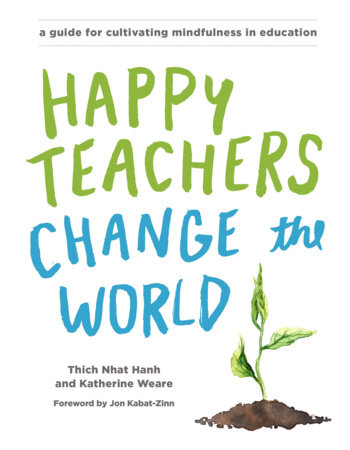 HAPPY TEACHERS CHANGE THE WORLD: A GUIDE FOR CULTIVATING MINDFULNESS IN EDUCATION by Thich Nhat Hanh, Katherine Weare
Happy Teachers Change the World is the first official, authoritative manual of the Thich Nhat Hanh/Plum Village approach to mindfulness in education. Spanning the whole range of schools and grade levels, from preschool through higher education, these techniques are grounded in the everyday world of schools, colleges, and universities.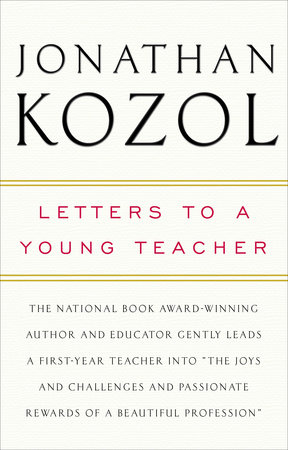 LETTERS TO A YOUNG TEACHER by Jonathan Kozol
Jonathan Kozol's most personally insightful and revealing work to date takes the form of encouraging letters to Francesca, a young classroom teacher, offering advice, personal stories, and a shared sense of outrage at the inadequacies of America's educational system.
FOR YOUNGER READERS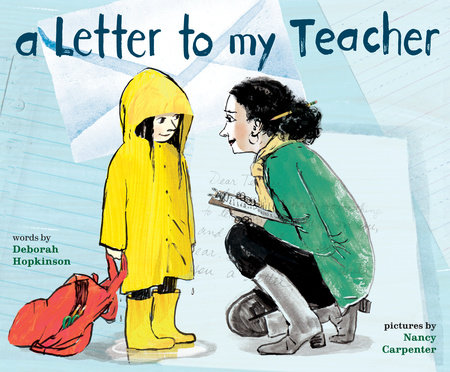 A LETTER TO MY TEACHER by Deborah Hopkinson; Illustrated by Nancy Carpenter
This funny, touching picture book–the perfect gift for a child to give to their own teacher–celebrates the difference a good teacher can make. Written as a thank-you note to a special teacher from the student who never forgot her, this moving story makes a great read-aloud and a perfect gift for Teacher Appreciation Day or Graduation!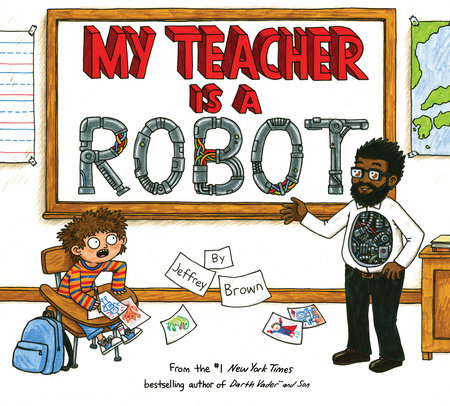 MY TEACHER IS A ROBOT by Jeffrey Brown
Fred does not want to go to school because it's boring. Especially since he thinks his teacher is a robot. If only Fred could imagine a way for his day to be more exciting…An inventively funny picture book that celebrates the boundlessness of a child's imagination and celebrates the teachers, families, and friends who get wrapped up in their fantastic worlds.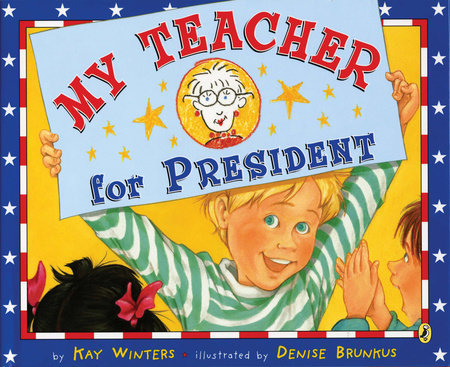 MY TEACHER FOR PRESIDENT by Kay Winters; Illustrated by Denise Brunkus
Just in time for election season, a nomination teachers and students alike will endorse.
Oliver has been learning about the president's job, and his teacher would be the perfect candidate. She loves white houses, she's used to being followed everywhere, she attends lots of meetings, she finds jobs for people, and she believes in peace. Images of Oliver's teacher depicted during a typical school day are contrasted with scenes of his heroine carrying out presidential duties.
For more on these and related books visit Teachers
---
There's a Book for That! is brought to you by Penguin Random House's Sales department. Please follow our Tumblr by clicking here—and share this link with your accounts: theresabookforthat.tumblr.com. Thank you!
Did you see something on the news or read about something on your commute? Perhaps you noticed something trending on Twitter? Did you think: "There's a book for that!"? Then please, send it our way at theresabookforthat@penguinrandomhouse.com
Posted: May 6, 2020