There's a Book for That: TeenTober!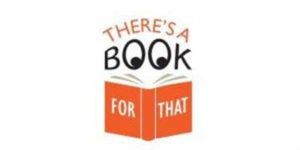 Have you heard? It's TeenTober! YALSA (Young Adult Library Services Association) has just launched this new, nationwide celebration hosted by libraries every October that "aims to celebrate teens… and fuel their passions in and outside the library." TeenTober replaces YALSA's previous Teen Read Week™ and Teen Tech Week™. Visit YALSA for more information and your library for special programs. Here are Penguin Random House's "Top 12 Teen Titles" for October – bestselling Young Adult fiction and nonfiction for teens and adults who enjoy reading about them: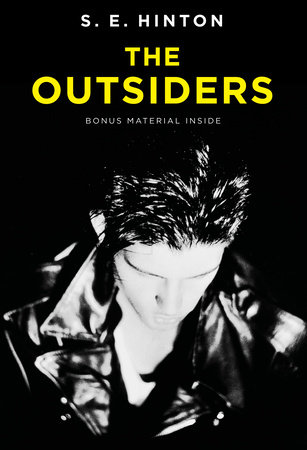 THE OUTSIDERS by S. E. Hinton
The Outsiders is a dramatic and enduring work of fiction that laid the groundwork for the YA genre. S. E. Hinton's classic story of a boy who finds himself on the outskirts of regular society remains as powerful today as it was the day it was first published.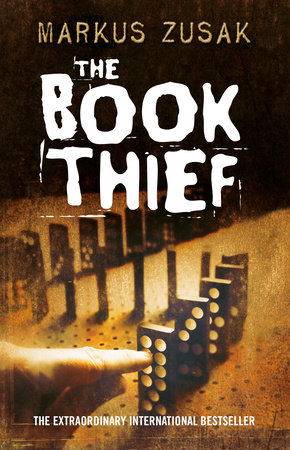 THE BOOK THIEF by Markus Zusak
Liesel Meminger is a foster girl living outside of Munich, who scratches out a meager existence for herself by stealing when she encounters something she can't resist – books. With the help of her accordion-playing foster father, she learns to read and shares her stolen books with her neighbors during bombing raids as well as with the Jewish man hidden in her basement. In superbly crafted writing that burns with intensity, award-winning author Markus Zusak, author of I Am the Messenger, has given us one of the most enduring stories of our time.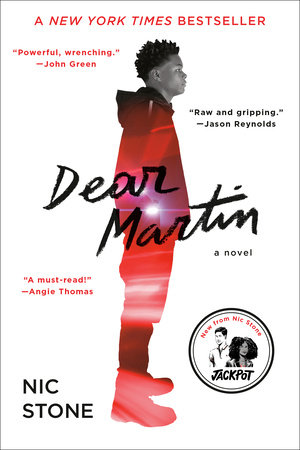 DEAR MARTIN by Nic Stone
Justyce McAllister is a good kid, an honor student, and always there to help a friend—but none of that matters to the police officer who just put him in handcuffs. Despite leaving his rough neighborhood behind, he can't escape the scorn of his former peers or the ridicule of his new classmates. Justyce looks to the teachings of Dr. Martin Luther King Jr. for answers. But do they hold up anymore? He starts a journal to Dr. King to find out.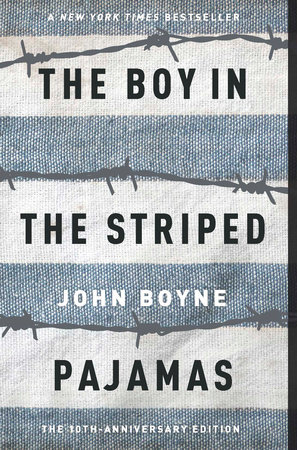 THE BOY IN THE STRIPED PAJAMAS by John Boyne
Berlin, 1942: When Bruno returns home from school one day, he discovers that his belongings are being packed in crates. His father has received a promotion and the family must move to a new house far, far away, where there is no one to play with and nothing to do. A tall fence stretches as far as the eye can see and cuts him off from the strange people in the distance.But Bruno longs to be an explorer and decides that there must be more to this desolate new place than meets the eye. While exploring his new environment, he meets another boy whose life and circumstances are very different from his own, and their meeting results in a friendship that has devastating consequences.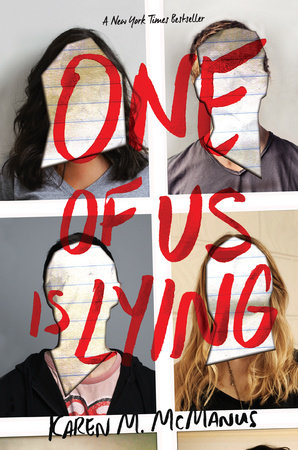 ONE OF US IS LYING by Karen M. McManus
"Pretty Little Liars meets The Breakfast Club" (EW.com) in this "flat-out addictive" (RT Book Reviews) story of what happens when five strangers walk into detention and only four walk out alive.
TEEN TITANS: RAVEN by Kami Garcia, Gabriel Picolo
From #1 New York Times bestselling author Kami Garcia and first-time graphic novel artist Gabriel Picolo comes this riveting tale of finding the strength to face who you are and learning to trust others—and yourself.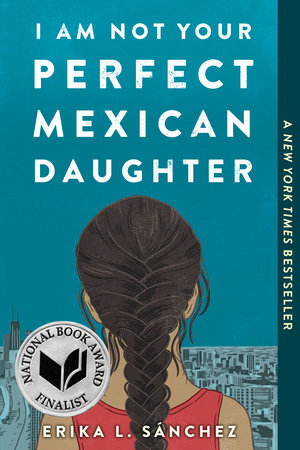 I AM NOT YOUR PERFECT MEXICAN DAUGHTER by Erika L. Sánchez
The Absolutely True Diary of a Part-Time Indian meets "Jane the Virgin" in this poignant but often laugh-out-loud funny contemporary YA about losing a sister and finding yourself amid the pressures, expectations, and stereotypes of growing up in a Mexican American home.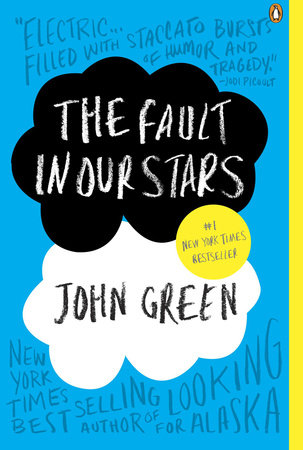 THE FAULT IN OUR STARS by John Green
Despite the tumor-shrinking medical miracle that has bought her a few years, Hazel has never been anything but terminal, her final chapter inscribed upon diagnosis. But when a gorgeous plot twist named Augustus Waters suddenly appears at Cancer Kid Support Group, Hazel's story is about to be completely rewritten.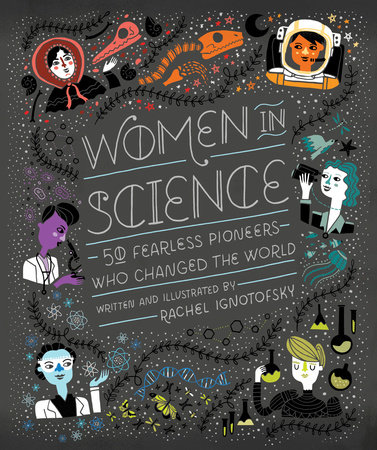 WOMEN IN SCIENCE: 50 FEARLESS PIONEERS WHO CHANGED THE WORLD by Rachel Ignotofsky
Women in Science celebrates the achievements of the intrepid women who have paved the way for the next generation of female engineers, biologists, mathematicians, doctors, astronauts, physicists, and more! — BrainPickings – Best Science Books of the Year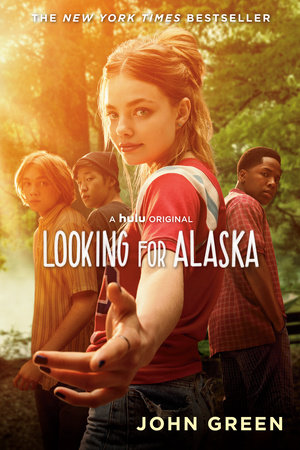 LOOKING FOR ALASKA by John Green
NOW A HULU LIMITED SERIES!
Looking for Alaska brilliantly chronicles the indelible impact one life can have on another. A modern classic, this stunning debut marked #1 bestselling author John Green's arrival as a groundbreaking new voice in contemporary fiction.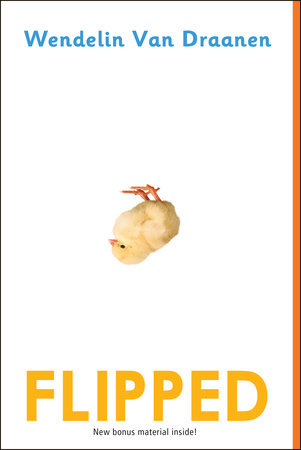 FLIPPED by Wendelin Van Draanen
This is a classic romantic comedy of errors told in alternating chapters by two fresh, funny voices. The updated anniversary edition contains 32 pages of extra material: essays from Wendelin Van Draanen on her sources of inspiration, on the making of the movie of Flipped, on why she'll never write a sequel, and a selection of the amazing fan mail she's received.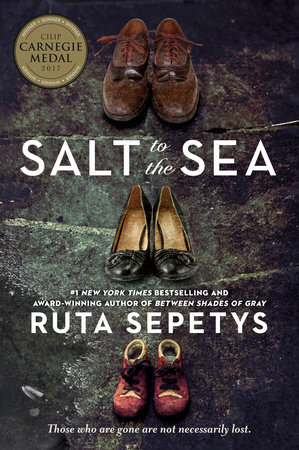 SALT TO THE SEA by Ruta Sepetys
New York Times bestseller! All the Light We Cannot See meets Titanic in this emotionally wrought, masterful work of historical fiction from award-winning and internationally bestselling author Ruta Sepetys, in a gorgeous new paperback package.
For more on these titles visit the collection TeenTober
---
There's a Book for That! is brought to you by Penguin Random House's Sales department. Please follow our Tumblr by clicking here—and share this link with your accounts: theresabookforthat.tumblr.com. Thank you!
Did you see something on the news or read about something on your commute? Perhaps you noticed something trending on Twitter? Did you think: "There's a book for that!"? Then please, send it our way at theresabookforthat@penguinrandomhouse.com
Posted: October 16, 2019