There's a Book for That: Thanksgiving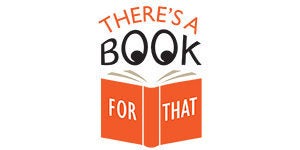 Gratitude begins in our hearts and then dovetails into behavior. It almost always makes you willing to be of service, which is where the joy resides. ― Anne Lamott
Tomorrow we celebrate Thanksgiving – a time where many will be gathering with family and friends for a feast. The original American holiday, Thanksgiving is also a time for connecting with, and serving, our communities as we reflect on what we are grateful for in our lives. With this in mind, we give thanks for a varied harvest of books that help nourish us, literally and figuratively!: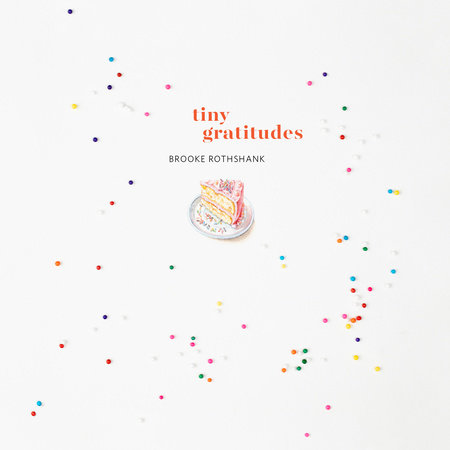 TINY GRATITUDES by Brooke Rothshank
Full-color illustrated moments from daily life, captured in miniature detail, offer a beautiful reminder of the joy that can be found in even the most ordinary of days. These 52 charming, tempera-paint images of mundane items are accompanied by mindfulness meditations to offer a new perspective on gratitude.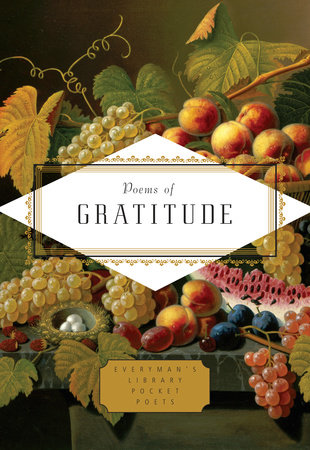 POEMS OF GRATITUDE by Emily Fragos
Poems of Gratitude is a unique anthology of poetry from around the world and through the ages celebrating thanksgiving in its many secular and spiritual forms. Devotional lyrics drawn from the major religious traditions of the world find a place here alongside poetic tributes to autumn and the harvest season that draw attention to nature's bounty and poignant beauty as winter approaches. The result is a splendidly varied literary feast that honors and affirms the joy in our lives while acknowledging the sorrows and losses that give that joy its keenness.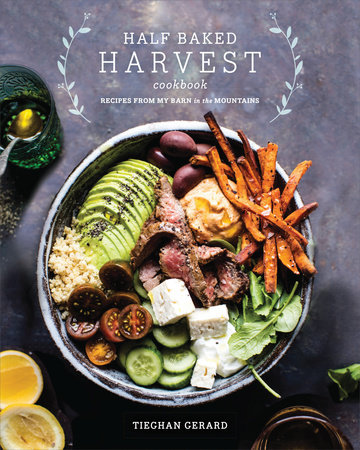 HALF BAKED HARVEST COOKBOOK: RECIPES FROM MY BARN IN THE MOUNTAINS by Tieghan Gerard
Tieghan Gerard grew up in the Colorado mountains as one of seven children. When her dad took too long to get dinner on the table every night, she took over cooking for her family—at age 13. In The Half Baked Harvest Cookbook, Tieghan showcases the creativity that's become beloved on her mega-popular blog with brand-new recipes that are flexible, feel-good, and simply yummy. She turns comfort food on its ear by bringing brightness, texture, and fresh ingredients to it.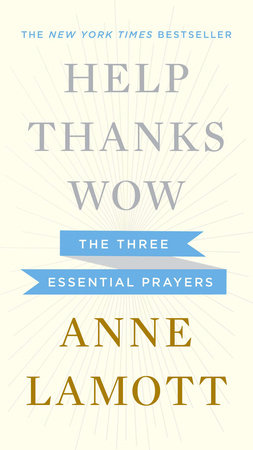 HELP, THANKS, WOW: THE THREE ESSENTIAL PRAYERS by Anne Lamott
In her new book, Help, Thanks, Wow, Anne Lamott has coalesced everything she knows about prayer to these fundamentals. It is these three prayers – asking for assistance from a higher power, appreciating what we have that is good, and feeling awe at the world around us – that can get us through the day and can show us the way forward.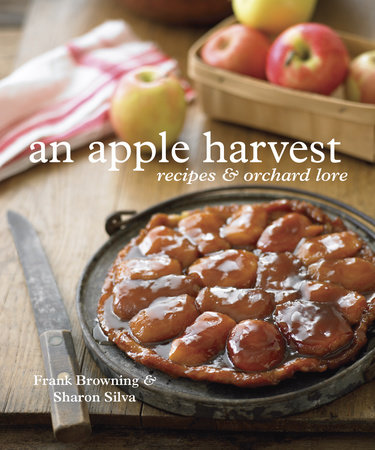 AN APPLE HARVEST: RECIPES AND ORCHARD LORE by Frank Browning, Sharon Silva
An Apple Harvest is an inviting compendium of more than 60 apple-centric recipes with origins that crisscross the globe from Alsace and Applachia, Scandinavia and Sicily, and beyond. Browning and Silva pepper the collection with spirited musings about whether to peel apples for pies, how to choose apples and store them correctly, and the finer points of cooking with hard cider and cider vinegar. In a photographic field guide, they share 26 of their favorite apple varieties, describing each one's eating and cooking characteristics, storage qualities, peak season, and growing regions.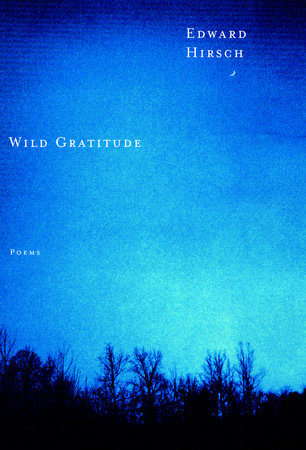 WILD GRATITUDE by Edward Hirsch
Winner of the National Book Critics Circle Award in Poetry, 1986
"Hirsch remains a poet of celebration, but the sorrows of the world are here too, in equal measure. The language is, throughout, simple, sensuous, and direct. We can be grateful for this book and this poet." —Jay Parini
FOR YOUNGER READERS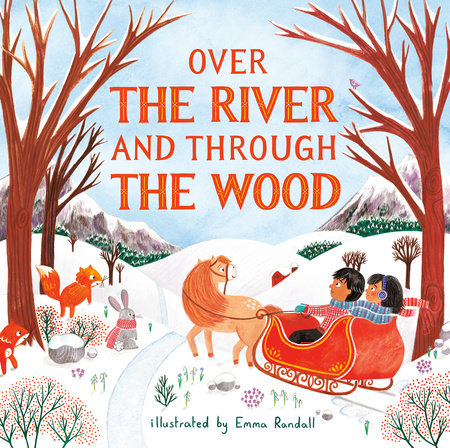 OVER THE RIVER AND THROUGH THE WOOD by Emma Randall
In this stunning paper-over-board picture book, a blustering wind stings the toes and bites the nose, but hearts are warm and there's lots to eat—for 'tis Thanksgiving Day! Bundle up as you navigate a winter wonderland of sparkling snow-covered trees and adorable woodland creatures in this cherished holiday tale. Coupled with Emma Randall's delightful illustrations, the familiar poem-turned-song is the perfect way to celebrate the season. Just remember to leave room for pumpkin pie!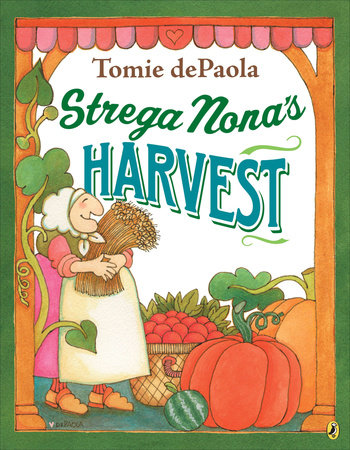 STREGA NONA'S HARVEST by Tomie dePaola
Tomie dePaola's beloved Strega Nona is back in a colorful picture book, perfect for fall and the changing seasons. With beautiful illustrations reminiscent of the artwork that won Tomie dePaola the Caldecott Honor for the original Strega Nona, this celebration of harvest and gardening will make the perfect addition to any Strega Nona collection.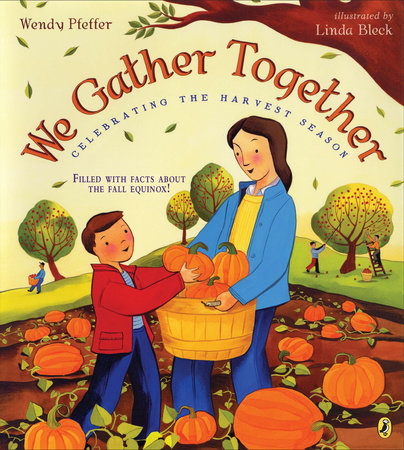 WE GATHER TOGETHER: CELEBRATING THE HARVEST SEASON by Wendy Pfeffer, Linda Bleck
Looking at both the science of weather and the history of how the fall equinox has been celebrated by various cultures throughout the world, this book will inspire a new understanding of autumn and the harvest season.
For more information on these and related titles visit Thanksgiving 2018
---
There's a Book for That! is brought to you by Penguin Random House's Sales department. Please follow our Tumblr by clicking here—and share this link with your accounts: theresabookforthat.tumblr.com. Thank you!
Did you see something on the news or read about something on your commute? Perhaps you noticed something trending on Twitter? Did you think: "There's a book for that!"? Then please, send it our way at theresabookforthat@penguinrandomhouse.com
Posted: November 21, 2018