There's a Book for That: The Caribbean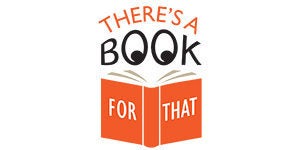 Happy publication week to Claire Adams and her debut novel from SJP for Hogarth, GOLDEN CHILD. Set in the author's native Trinidad, the novel's compelling narrative and setting brought to mind other Caribbean fiction. Given the news, and warnings, about this week's arctic blast hitting many states in the U.S., we figure an immersive journey to warmer climes would be welcomed.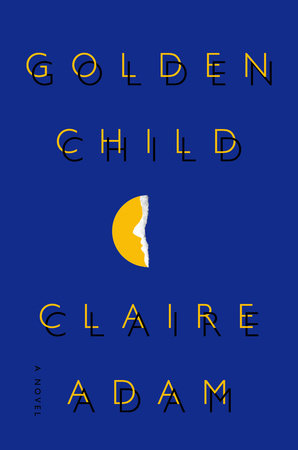 GOLDEN CHILD: A NOVEL by Claire Adam
Rural Trinidad: a brick house on stilts surrounded by bush; a family, quietly surviving, just trying to live a decent life. Clyde, the father, works long, exhausting shifts at the petroleum plant in southern Trinidad; Joy, his wife, looks after the home. Their two sons, thirteen years old, wake early every morning to travel to the capital, Port of Spain, for school. They are twins but nothing alike: Paul has always been considered odd, while Peter is widely believed to be a genius, destined for greatness. When Paul goes walking in the bush one afternoon and doesn't come home, Clyde is forced to go looking for him, this child who has caused him endless trouble already, and who he has never really understood. And as the hours turn to days, and Clyde begins to understand Paul's fate, his world shatters—leaving him faced with a decision no parent should ever have to make.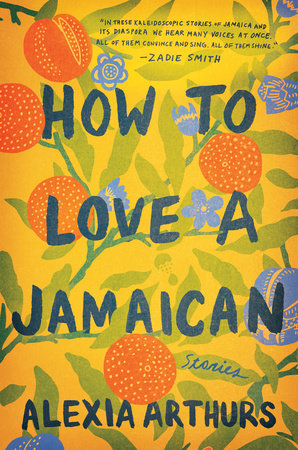 HOW TO LOVE A JAMAICAN: STORIES by Alexia Arthurs
"In these kaleidoscopic stories of Jamaica and its diaspora we hear many voices at once: some cultivated, some simple, some wickedly funny, some deeply melancholic. All of them shine."—Zadie Smith
Tenderness and cruelty, loyalty and betrayal, ambition and regret—Alexia Arthurs navigates these tensions to extraordinary effect in her debut collection about Jamaican immigrants and their families back home. Sweeping from close-knit island communities to the streets of New York City and midwestern university towns, these eleven stories form a portrait of a nation, a people, and a way of life.
AUGUSTOWN: A NOVEL by Kei Miller
Vividly bringing to life Jamaica in the 1980s, Augustown is a masterpiece of poetic prose that follows one family's struggle to rise above the brutal vicissitudes of history, race, class, collective memory, violence, and myth.
Ma Taffy may be blind, but she sees everything. So when her great-nephew Kaia comes home from school in tears, what she senses sends a deep fear running through her. A teacher has cut off Kaia's dreadlocks—a violation of his Rastafari beliefs—and this single impulsive action will have ramifications that stretch throughout the entire community. For Kaia's story brings back memories from Ma Taffy's youth, including the legend of the flying preacherman and his ties to the history of Jamaican oppression and resistance—all of which will reverberate forward to the present and change Augustown forever.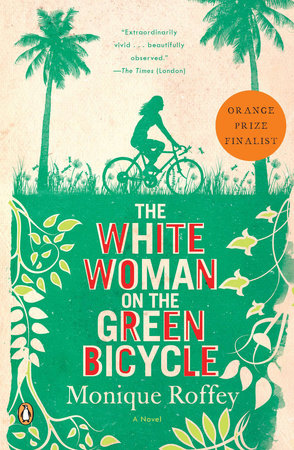 THE WHITE WOMAN ON THE GREEN BICYCLE: A NOVEL by Monique Roffey
A beautifully written, unforgettable novel of a troubled marriage, set against the lush landscape and political turmoil of Trinidad
When George and Sabine Harwood arrive in Trinidad from England, George is immediately seduced by the beguiling island, while Sabine feels isolated, heat-fatigued, and ill-at-ease. As they adapt to new circumstances, their marriage endures for better or worse, despite growing political unrest and racial tensions that affect their daily lives. But when George finds a cache of letters that Sabine has hidden from him, the discovery sets off a devastating series of consequences as other secrets begin to emerge. Monique Roffey's Orange Prize-shortlisted novel is a gripping portrait of post-colonialism that stands among great works by Caribbean writers like Jamaica Kincaid and Andrea Levy.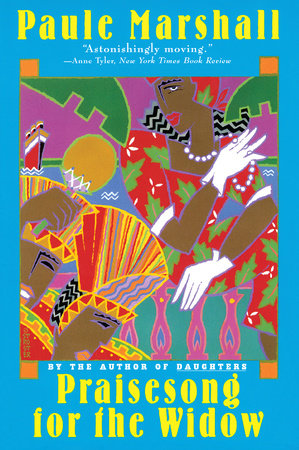 PRAISESONG FOR THE WIDOW by Paule Marshall
"Astonishingly moving."—Anne Tyler, New York Times Book Review
Avey Johnson—a black, middle-aged, middle-class widow given to hats, gloves, and pearls—has long since put behind her the Harlem of her childhood. Then on a cruise to the Caribbean with two friends, inspired by a troubling dream, she senses her life beginning to unravel—and in a panic packs her bag in the middle of the night and abandons her friends at the next port of call. The unexpected and beautiful adventure that follows provides Avey with the links to the culture and history she has so long disavowed.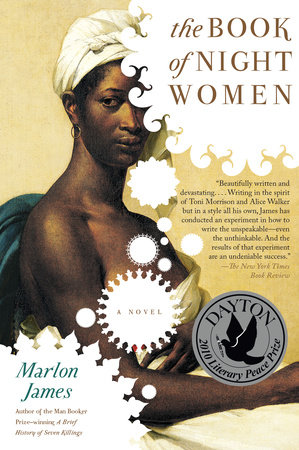 THE BOOK OF NIGHT WOMEN by Marlon James
From the WINNER of the 2015 Man Booker Prize for A Brief History of Seven Killings
A true triumph of voice and storytelling, The Book of Night Women rings with both profound authenticity and a distinctly contemporary energy. It is the story of Lilith, born into slavery on a Jamaican sugar plantation at the end of the eighteenth century. Even at her birth, the slave women around her recognize a dark power that they- and she-will come to both revere and fear. The Night Women, as they call themselves, have long been plotting a slave revolt, and as Lilith comes of age they see her as the key to their plans. But when she begins to understand her own feelings, desires, and identity, Lilith starts to push at the edges of what is imaginable for the life of a slave woman, and risks becoming the conspiracy's weak link.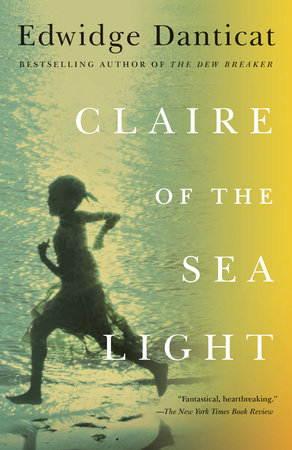 CLAIRE OF THE SEA LIGHT by Edwidge Danticat
Just as her father makes the wrenching decision to send her away for a chance at a better life, Claire Limyè Lanmè—Claire of the Sea Light—suddenly disappears. As the people of the Haitian seaside community of Ville Rose search for her, painful secrets, haunting memories, and startling truths are unearthed. In this stunning novel about intertwined lives, Edwidge Danticat crafts a tightly woven, breathtaking tapestry that explores the mysterious bonds we share—with the natural world and with one another.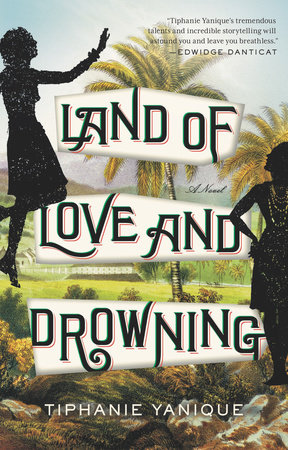 LAND OF LOVE AND DROWNING: A NOVEL by Tiphanie Yanique
Chronicling three generations of an island family from 1916 to the 1970s, Land of Love and Drowning is a novel of love and magic, set against the emergence of Saint Thomas into the modern world. Uniquely imagined, with echoes of Toni Morrison, Gabriel García Márquez, and the author's own Caribbean family history, the story is told in a language and rhythm that evoke an entire world and way of life and love. Following the Bradshaw family through sixty years of fathers and daughters, mothers and sons, love affairs, curses, magical gifts, loyalties, births, deaths, and triumphs, this novel is a gorgeous, vibrant debut by an exciting, prizewinning young writer.
For more on these and related titles, visit Caribbean Lit
---
There's a Book for That! is brought to you by Penguin Random House's Sales department. Please follow our Tumblr by clicking here—and share this link with your accounts: theresabookforthat.tumblr.com. Thank you!
Posted: January 30, 2019