There's a Book for That: The Oscars!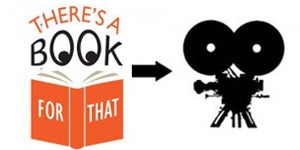 Lights, camera, action! The 89th Academy Awards show is this Sunday, hosted by Jimmy Kimmel. Oscar buzz has been in the air for months. As is often the case, many of the contenders are films based on books, and many have already won awards this season. This year, Penguin Random house has the lion's share of adapted titles with nominees in best picture and best documentary categories. Movie fans, we invite you to compliment your viewing with some cinematic reading…
NOMINATED FOR BEST PICTURE: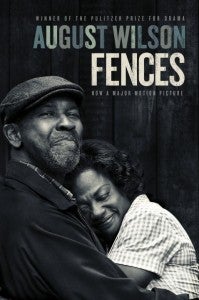 FENCES by August Wilson
Now a Major Motion Picture directed by, and starring, Denzel Washington alongside Viola Davis. As a play, Fences won the Pulitzer Prize for Drama and the Tony Award for Best Play.
"In his work, Mr. Wilson depicted the struggles of black Americans with uncommon lyrical richness, theatrical density and emotional heft, in plays that give vivid voices to people on the frayed margins of life."—The New York Times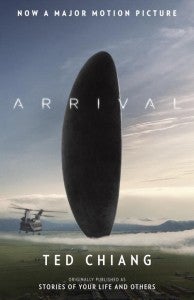 ARRIVAL by Ted Chiang
Arrival is the movie tie-in edition of the book previously published as Stories of Your Life and Others, one of the most award-winning science-fiction collections of all time. The movie stars Amy Adams, Jeremy Renner and Forest Whitaker.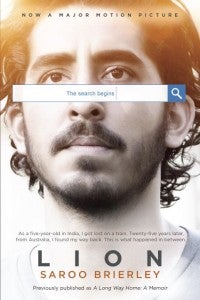 LION by Saroo Brierley
First it was a media sensation. Then it became the #1 international bestsellerA Long Way Home. Now it's "Lion", the major motion picture starring Dev Patel, Nicole Kidman, and Rooney Mara—nominated for six Academy Awards! This is the miraculous and triumphant story of Saroo Brierley, a young man who used Google Earth to rediscover his childhood life and home in an incredible journey from India to Australia and back again…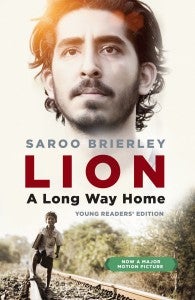 LION: A LONG WAY HOME YOUNG READERS' EDITION by Saroo Brierley
On Sale February 28, 2017; Ages 10 And Up
The young readers' edition of the true story that inspired the film.
When Saroo Brierley used Google Earth to find his long-lost hometown half a world away, he made global headlines. Saroo had become lost on a train in India at the age of five. Not knowing the name of his family or where he was from, he survived for weeks on the streets of Kolkata before being taken into an orphanage and adopted by a couple in Australia.
NOMINATED FOR BEST DOCUMENTARY: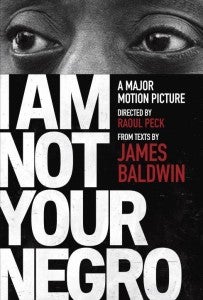 I AM NOT YOUR NEGRO: A Companion Edition to the Documentary Film Directed by Raoul Peck by James Baldwin, Raoul Peck
Each line of narration in Raoul Peck's remarkable film I Am Not Your Negro is taken directly from Baldwin's writings, letters, and interviews, or video clips featuring him. The film's starting point is the most famous book Baldwin never wrote: in his final years, he had begun work on a book about Medgar Evers, Malcolm X, and Martin Luther King. His deeply personal notes for the project have never been published before.
For more on all editions of these titles visit the collection: Oscar 2017 Tie-ins
Posted: February 22, 2017