There's a Book for That: The Year of the Pig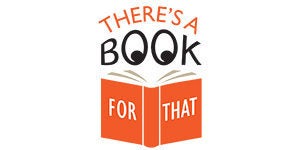 I learned long ago, never to wrestle with a pig. You get dirty, and besides, the pig likes it. – George Bernard Shaw
Welcome to the Year of the Pig! Chinese New Year was celebrated on February 5th and according to the Chinese lunar calendar, 2019 is the year of the pig/boar. Publisher North Atlantic Books tells us: "Legend has it that when the Lord Buddha summoned all of the animals to bid him farewell before he departed the Earth, only 12 showed up. And to show his appreciation, he named a year for each animal in the order of its arrival. The animal that rules the year of your birth is said to have a profound influence over your life. Hence, the Chinese have coined the saying, "This is the animal that hides in your heart." The Smithsonian Channel is airing "Amazing Pigs" this month showcasing pigs' remarkable senses, intelligence, and adaptability. Seems like a fine time to learn more about them. Pig tales both true and fictional await readers of all ages:
THE GOOD GOOD PIG: THE EXTRAORDINARY LIFE OF CHRISTOPHER HOGWOOD by Sy Montgomery
Award-winning nature writer and adventurer, Sy Montgomery, brings us her moving memoir about how her adoption of a small sickly pig changed her life.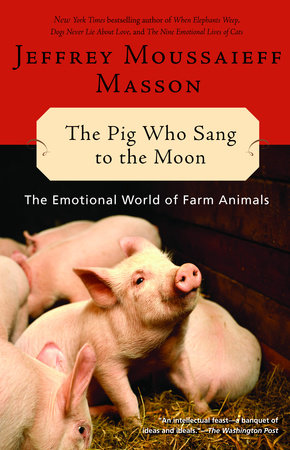 THE PIG WHO SANG TO THE MOON: THE EMOTIONAL WORLD OF FARM ANIMALS by Jeffrey Moussaieff Masson
Jeffrey Moussaieff Masson's groundbreaking bestseller, When Elephants Weep, was the first book since Darwin's time to explore emotions in the animal kingdom, particularly from animals in the wild. Now, he focuses exclusively on the contained world of the farm animal, revealing startling, irrefutable evidence that barnyard creatures have feelings too, even consciousness. Curious, intelligent, self-reliant–many will find it hard to believe that these attributes describe a pig. In fact, there is much that humans share with pigs. They dream, know their names, and can see colors. For far too long farm animals have been denigrated and treated merely as creatures of instinct rather than as sentient beings. Shattering the abhorrent myth of the "dumb animal without feelings."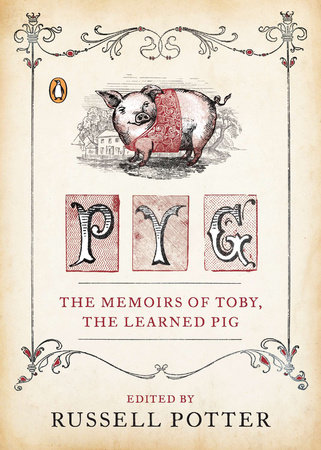 PYG: THE MEMOIRS OF TOBY, THE LEARNED PIG by Russell Potter
A heartwarming debut introduces readers to the adventures of its overachieving porcine narrator.
Blending the sophisticated satire of Jonathan Swift with the charming exuberance of a Pixar film, Pyg tells the story of Toby, a truly exceptional pig who lived in late eighteenth-century England. After winning the blue ribbon at the Salford Livestock Fair and escaping the butcher's knife, Toby tours the country, wowing circus audiences with his abilities to count, spell, and even read the minds of ladies (but only with their permission, of course). He goes on to study at Oxford and Edinburgh—encountering such luminaries as Samuel Johnson, Robert Burns, and William Blake—before finally writing his own life story. Quirky, beguiling, and endlessly entertaining, this memoir of a "remarkable sapient pig" is a sharp and witty delight.
FOR YOUNGER READERS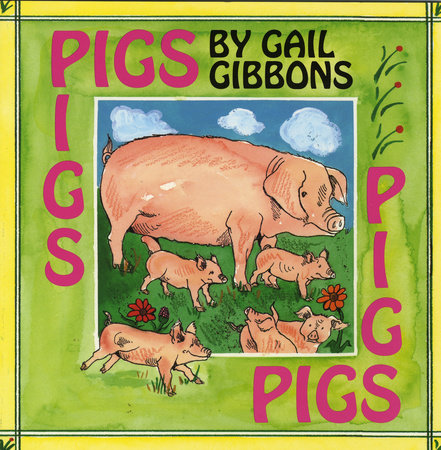 PIGS by Gail Gibbons
There are about 300 breeds of pigs. Here are many interesting facts about the smartest of all farm animals, including their physical characteristics, their senses, how they communicate, and how they live.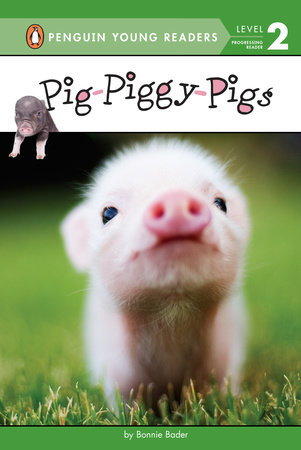 PIG-PIGGY-PIGS by Bonnie Bader
Learn about teacup pigs in this fact-and-photo-filled book that captures all the charm of these adorable animals! This new nonfiction reader will teach kids about the breed, how to train them, and how to take good care of these unique animals.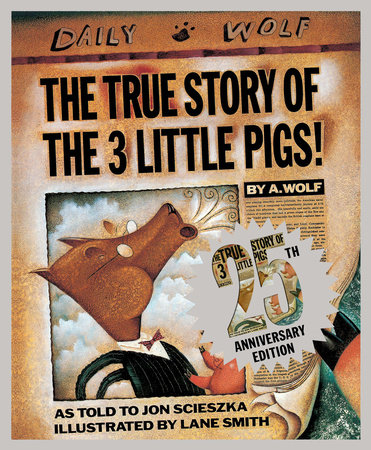 THE TRUE STORY OF THE THREE LITTLE PIGS (25th Anniversary Edition) by Jon Scieszka, Lane Smith
Who should you believe, the pigs or the wolf? You read. You decide.
More than a quarter-century after publication, with millions of copies sold, The True Story of the Three Little Pigs remains as funny and irreverent as the inventive minds of Jon Scieszka and Lane Smith. Viking is celebrating this landmark anniversary with a handsome gift edition, featuring a stunning new jacket with lots of silver. And there's a surprise inside as well!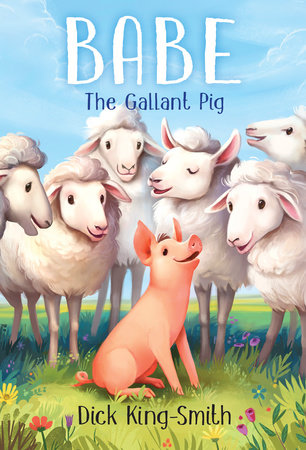 BABE: THE GALLANT PIG by Dick King-Smith, Melissa Manwill
An ALA Notable Book
"An animal fantasy which will inevitably be compared to Charlotte's Web…. A splendid book." —The Horn Book, starred review
When Babe arrives at Hogget Farm, Mrs. Hogget's thoughts turn to sizzling bacon and juicy pork chops. But before long, Babe reveals a talent no one could have expected: he can handle Farmer Hogget's stubborn flock better than any sheepdog ever could! When Farmer Hogget enters Babe in the Grand Challenge Sheepdog Trials, everyone, including his wife, thinks he is a fool. But he believes in Babe. Now it's just up to Babe to convince everyone else to believe in a sheep-pig!
MORE ABOUT THE CHINESE LUNAR CALENDAR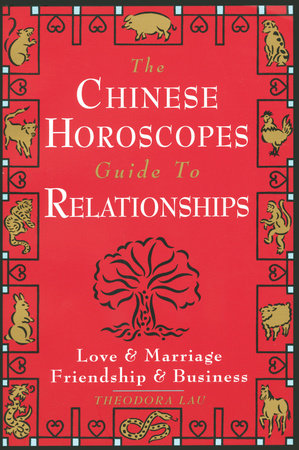 THE CHINESE HOROSCOPES GUIDE TO RELATIONSHIPS LOVE AND MARRIAGE, FRIENDSHIP AND BUSINESS by Theodora Lau
The Chinese Horoscopes Guide to Relationships is a fascinating guide to the secrets of the astrological system that has been practiced in China for years. By identifying the people in your life–business associates, family members, teachers, friends, lovers, and spouses–through their respective signs, you will gain valuable insight into their personalities and aptitudes, their quirks and proclivities. More important, you will discover how your own sign and its traits affect how you get along with others born under different signs. At long last, you will have the astrological explanations as to why you can be so compatible with one person yet so completely at odds with someone else.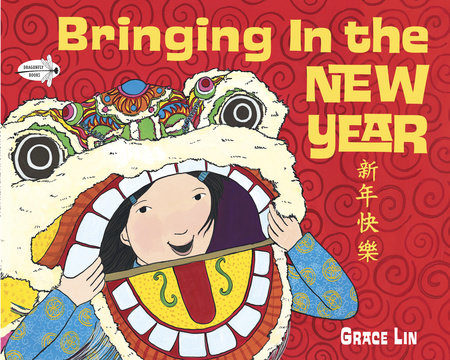 BRINGING IN THE NEW YEAR by Grace Lin
This exuberant story follows a Chinese American family as they prepare for the Lunar New Year. Each member of the family lends a hand as they sweep out the dust of the old year, hang decorations, and make dumplings. Then it's time to put on new clothes and celebrate with family and friends. There will be fireworks and lion dancers, shining lanterns, and a great, long dragon parade to help bring in the Lunar New Year. And the dragon parade in our book is extra long–on a surprise fold-out page at the end of the story. Grace Lin's artwork is a bright and gloriously patterned celebration in itself! And her story is tailor-made for reading aloud.
For more on these and related titles, visit Year of the Pig
---
There's a Book for That! is brought to you by Penguin Random House's Sales department. Please follow our Tumblr by clicking here—and share this link with your accounts: theresabookforthat.tumblr.com. Thank you!
Posted: February 6, 2019