There's a Book for That: International Transgender Day of Visibility
Did you know that this Friday is Transgender Day of Visibility? Celebrated every March 31 since 2009, President Biden was the first American president to issue a formal presidential proclamation recognizing the day with the statement: "I call upon all Americans to join us in lifting up the lives and voices of transgender people throughout our Nation and to work toward eliminating discrimination against all transgender, gender nonconforming, and nonbinary people…"
To heed the call for justice and equality, we've gathered a poignant array of recent and acclaimed fiction and nonfiction, for all ages, from and about remarkable transgender people:
NONFICTION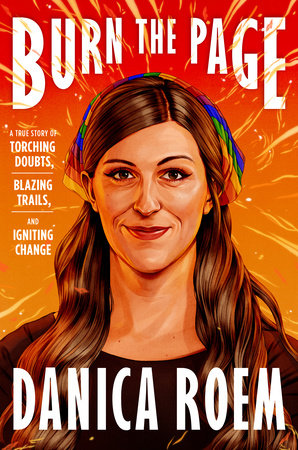 BURN THE PAGE: A TRUE STORY OF TORCHING DOUBTS, BLAZING TRAILS, AND IGNITING CHANGE by Danica Roem
An inspirational memoir-meets-manifesto by Danica Roem, the nation's first openly trans person elected to US state legislature.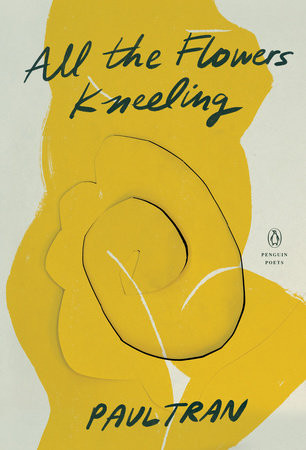 ALL THE FLOWERS KNEELING by Paul Tran
Finalist for the 2023 PEN Open Book Award and the Kate Tufts Discovery Award
In poems of desire, gender, bodies, legacies, and imagined futures, Tran's poems elucidate the complex and harrowing processes of reckoning and recovery, enhanced by innovative poetic forms that mirror the nonlinear emotional and psychological experiences of trauma survivors. At once grand and intimate, commanding and deeply vulnerable, All the Flowers Kneeling revels in rediscovering and reconfiguring the self, and ultimately becomes an essential testament to the human capacity for resilience, endurance, and love.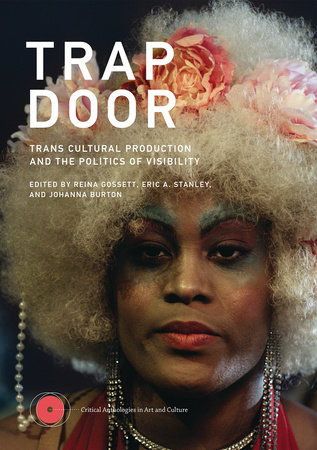 TRAP DOOR: TRANS CULTURAL PRODUCTION AND THE POLITICS OF VISIBILITY by Reina Gossett, Eric A. Stanley, Johanna Burton
Essays, conversations, and archival investigations explore the paradoxes, limitations, and social ramifications of trans representation within contemporary culture.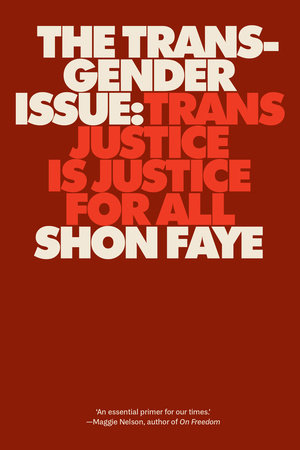 THE TRANSGENDER ISSUE: TRANS JUSTICE IS JUSTICE FOR ALL by Shon Faye
In this brilliant introduction to trans politics, journalist and activist Shon Faye gives an incisive overview of systemic transphobia and argues that the struggle for trans rights is necessary to any struggle for social justice. With skill, rigor, and heart, Faye uncovers the reality of what it means to be trans in a transphobic society. In this compellingly readable study, she explores issues of class, family, housing, healthcare, sex work, the prison system, and trans participation in the LGBTQ+ and feminist communities. What she finds, ultimately, is that when we fight for trans liberation, we fight for a better world for us all.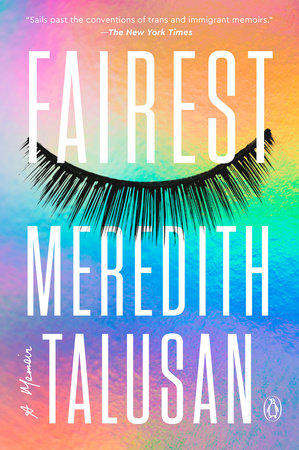 FAIREST: A MEMOIR by Meredith Talusan
Fairest is a memoir about a precocious boy with albinism, a "sun child" from a rural Philippine village, who would grow up to become a woman in America. Coping with the strain of parental neglect and the elusive promise of U.S. citizenship, Talusan found comfort from her devoted grandmother, a grounding force as she was treated by others with special preference or public curiosity. As an immigrant to the United States, Talusan came to be perceived as white, and further access to elite circles of privilege but required Talusan to navigate through the complex spheres of race, class, sexuality, and queerness. Questioning the boundaries of gender, Talusan realized she did not want to be confined to a prescribed role as a man, and transitioned to become a woman, despite the risk of losing a man she deeply loved.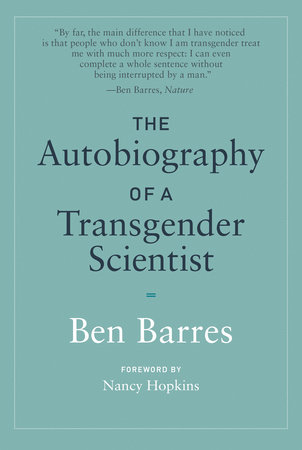 THE AUTOBIOGRAPHY OF A TRANSGENDER SCIENTIST by Ben Barres; Foreword by Nancy Hopkins
A leading scientist describes his life, his gender transition, his scientific work, and his advocacy for gender equality in science.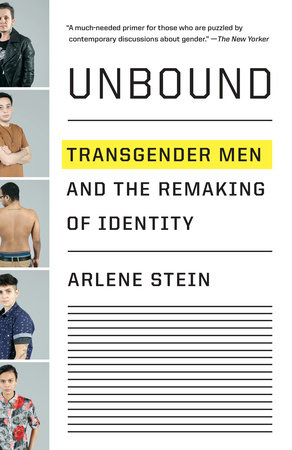 UNBOUND: TRANSGENDER MEN AND THE REMAKING OF IDENTITY by Arlene Stein
Award-winning sociologist Arlene Stein takes us into the lives of four strangers who find themselves together in a sun-drenched surgeon's office, having traveled to Florida from across the United States in order to masculinize their chests. Ben, Lucas, Parker, and Nadia wish to feel more comfortable in their bodies; three of them are also taking testosterone so that others recognize them as male. Following them over the course of a year, Stein shows how members of this young transgender generation, along with other gender dissidents, are refashioning their identities and challenging others' conceptions of who they are. During a time of conservative resurgence, they do so despite great personal costs.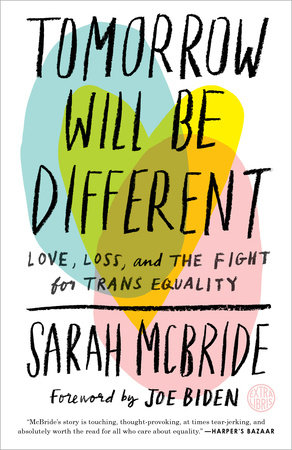 TOMORROW WILL BE DIFFERENT: LOVE, LOSS, AND THE FIGHT FOR TRANS EQUALITY by Sarah McBride; Foreword by Joe Biden
"A brave, powerful memoir" (People) that will change the way we look at identity and equality in this country, from the activist elected as the first openly transgender state senator in U.S. history.
FICTION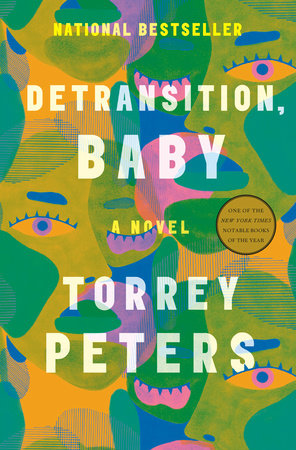 DETRANSITION, BABY: A NOVEL by Torrey Peters
PEN/Hemingway Award Winner
The lives of three women—transgender and cisgender—collide after an unexpected pregnancy forces them to confront their deepest desires in "one of the most celebrated novels of the year" (Time)
This provocative debut is about what happens at the emotional, messy, vulnerable corners of womanhood that platitudes and good intentions can't reach. Torrey Peters brilliantly and fearlessly navigates the most dangerous taboos around gender, sex, and relationships, gifting us a thrillingly original, witty, and deeply moving novel.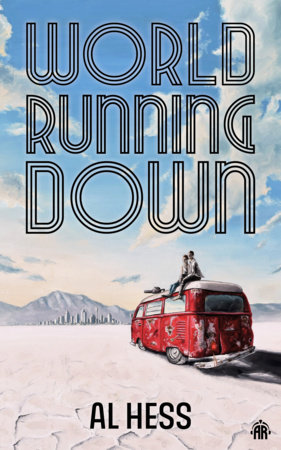 WORLD RUNNING DOWN by Al Hess
A transgender salvager on the outskirts of a dystopian Utah gets the chance to earn the ultimate score and maybe even a dash of romance. But there's no such thing as a free lunch…The prize is tempting, but carrying out the job would go against everything Valentine stands for, and would threaten the fragile found family that's kept him alive so far. He'll need to decide whether to risk his own dream in order to give the AI a chance to live theirs.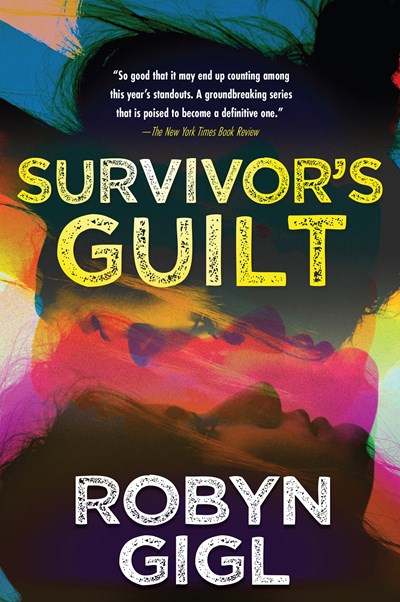 SURVIVOR'S GUILT by Robyn Gigl
Perfect for fans of Laura Griffin and Lisa Unger, Attorney and LGBTQ+ activist Robyn Gigl tackles the complexities of gender, power, public perception, and human trafficking with a ripped-from-the-headlines plot in this powerful legal thriller featuring a transgender attorney at its center.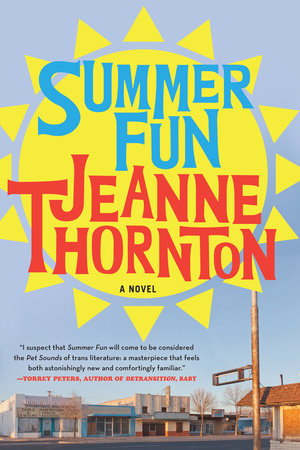 SUMMER FUN by Jeanne Thornton
From acclaimed author Jeanne Thornton, an epic, singular look at fandom, creativity, longing, and trans identity. Gala, a young trans woman, works at a hostel in Truth or Consequences, New Mexico. She is obsessed with the Get Happies, the quintessential 1960s Californian band, helmed by its resident genius, B—-. Gala needs to know: Why did the band stop making music? Why did they never release their rumored album, "Summer Fun"? And so she writes letters to B—- that shed light not only on the Get Happies, but paint an extraordinary portrait of Gala. The parallel narratives of B—- and Gala form a dialogue about creation—of music, identity, self, culture, and counterculture.
FOR YOUNGER READERS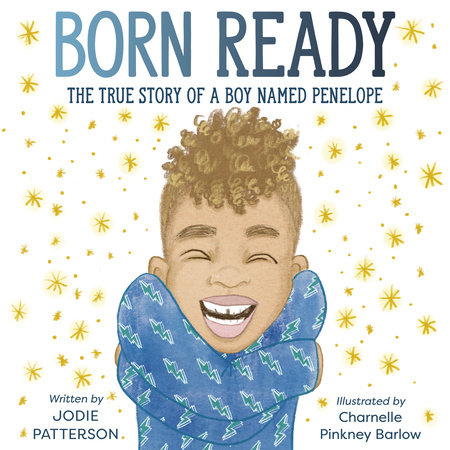 BORN READY: THE TRUE STORY OF A BOY NAMED PENELOPE by Jodie Patterson, Charnelle Pinkney Barlow
Jodie Patterson, activist and Chair of the Human Rights Campaign Foundation Board, shares her transgender son's frustrations and triumphs in this exuberant and important picture book about identity and acceptance which stands as a companion to her adult memoir, The Bold World.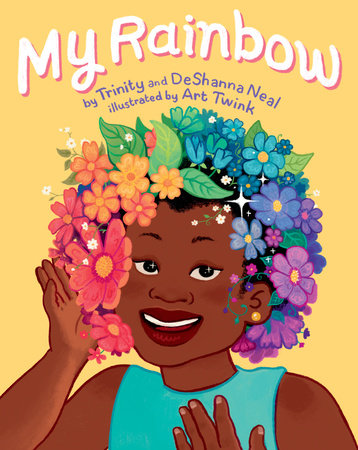 MY RAINBOW by DeShanna Neal, Trinity Neal; Illustrated by Art Twink
A dedicated mom puts love into action as she creates the perfect rainbow-colored wig for her transgender daughter, based on the real-life experience of mother-daughter advocate duo Trinity and DeShanna Neal.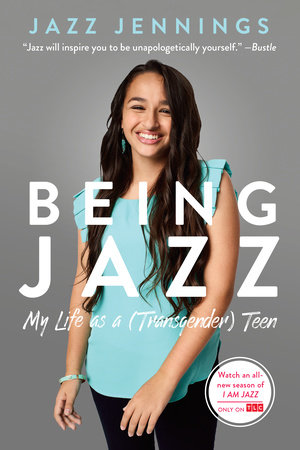 BEING JAZZ: MY LIFE AS A (TRANSGENDER) TEEN by Jazz Jennings
In her remarkable memoir, Jazz reflects on her very public experiences and how they have helped shape the mainstream attitude toward the transgender community. But it hasn't all been easy. Jazz has faced many challenges, bullying, discrimination, and rejection, yet she perseveres as she educates others about her life as a transgender teen. Through it all, her family has been beside her on this journey, standing together against those who don't understand the true meaning of tolerance and unconditional love.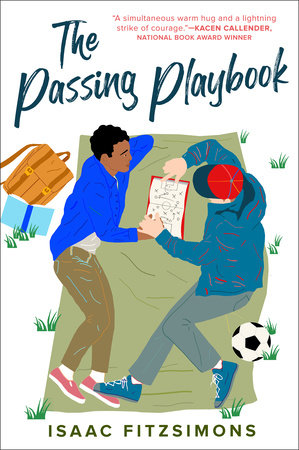 THE PASSING PLAYBOOK by Isaac Fitzsimons
Love, Simon meets Bend It Like Beckham in this feel-good contemporary romance about a trans athlete who must decide between fighting for his right to play and staying stealth.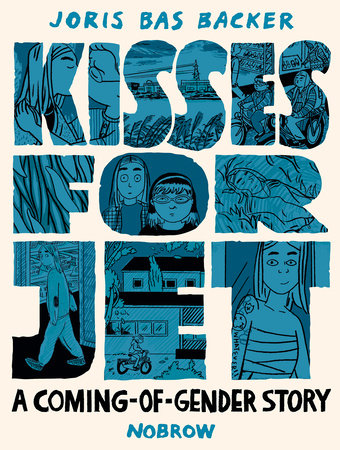 KISSES FOR JET: A COMING-OF-GENDER STORY by Joris Bas Backer, Ameera Rajabali
A striking and emotive graphic novel from debut trans creator, Joris Bas Backer about coming to terms with his gender before the age of the internet. For fans of Gender Queer and The Black Flamingo.
For more on these and other relevant titles visit Transgender Day of Visibility
---
There's a Book for That! is brought to you by Penguin Random House's Sales department. Please follow our Tumblr by clicking here—and share this link with your accounts: theresabookforthat.tumblr.com. Thank you!
Did you see something on the news or read about something on your commute? Perhaps you noticed something trending on Twitter? Did you think: "There's a book for that!"? Then please, send it our way at theresabookforthat@penguinrandomhouse.com
Posted: March 30, 2023