There's a Book for That: Ukraine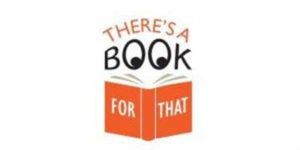 With Ukraine in the news on a daily basis, we thought it apt to turn our curatorial eye to the tumultuous country – the second largest in Europe – to provide context in history, memoir, poetry and fiction: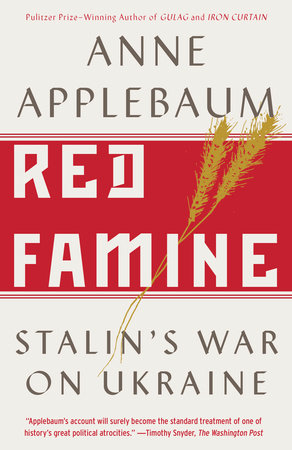 RED FAMINE: STALIN'S WAR ON UKRAINE by Anne Applebaum
From the author of the Pulitzer Prize-winning Gulag and the National Book Award finalist Iron Curtain, a revelatory history of one of Stalin's greatest crimes. An Economist Best Book of the Year. Applebaum proves what has long been suspected: after a series of rebellions unsettled the province, Stalin set out to destroy the Ukrainian peasantry. The state sealed the republic's borders and seized all available food. Starvation set in rapidly, and people ate anything: grass, tree bark, dogs, corpses. In some cases, they killed one another for food. Devastating and definitive, Red Famine captures the horror of ordinary people struggling to survive extraordinary evil.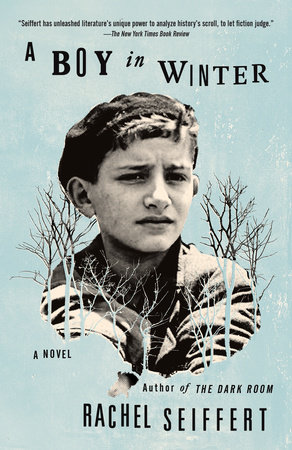 A BOY IN WINTER: A NOVEL by Rachel Seiffert
Early on a gray November morning in 1941, a small Ukrainian town is overrun by the SS. Penned in with his fellow Jews, a father anxiously awaits word of his two sons, while a young woman, come to fetch her sweetheart away from the invaders, must confront new and harsh truths about those closest to her. At the same time, a German engineer, here to avoid a war he considers criminal, is faced with an even greater crime unfolding behind the lines and no one but himself to turn to. And in the midst of it all, a boy determined to survive must throw in his lot with strangers. As their stories weave together, each of these characters comes to know the compromises demanded by survival, the oppressive power of fear, and the possibility of courage in the face of terror.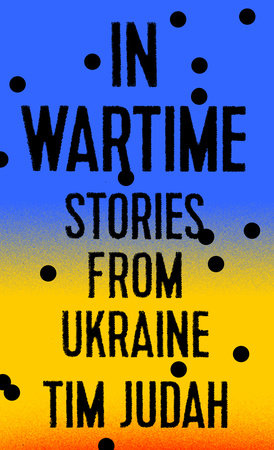 IN WARTIME: STORIES FROM UKRAINE by Tim Judah
From one of the finest journalists of our time comes a definitive, boots-on-the-ground dispatch from the front lines of the conflict in Ukraine. Ever since Ukraine's violent 2014 revolution, followed by Russia's annexation of Crimea, the country has been at war. Misinformation reigns, more than two million people have been displaced, and Ukrainians fight one another on a second front—the crucial war against corruption. Talking with everyone from politicians to poets, pensioners, and historians, Judah lays bare the events that have turned neighbors against one another and mired Europe's second-largest country in a conflict seemingly without end.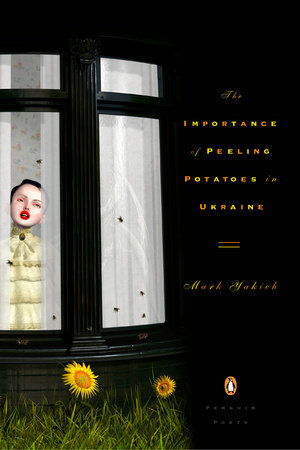 THE IMPORTANCE OF PEELING POTATOES IN UKRAINE by Mark Yakich
The poems in this collection approach questions of suffering and atrocity (e.g., war, genocide, fallen soufflés) with discerning humor and unconventional comedy. Yakich shows how humor can be taken as seriously as straight-ahead solemnity and how we can re-envision solemnity in terms other than lamentation, protest, and memorial.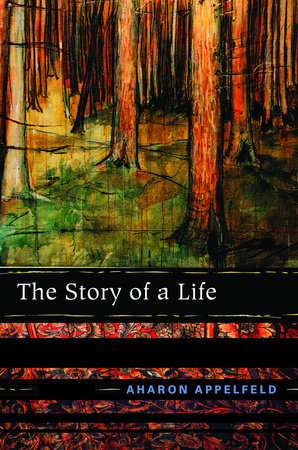 THE STORY OF A LIFE by Aharon Appelfeld
When Aharon Appelfeld was seven years old the Nazis occupied Czernowitz, his hometown. They penned the Jews into a ghetto and eventually sent whoever had not been shot or starved to death on a forced march across the Ukraine to a labor camp. As men, women, and children fall away around them, Aharon and his father miraculously survive, and Aharon, even more miraculously, escapes from the camp shortly after he arrives there. The next few years of Aharon's life are both harrowing and heartrending: he hides, alone, in the Ukrainian forests from peasants who are only too happy to turn Jewish children over to the Nazis. Aharon eventually makes his way to Palestine; once there, he attempts to build a new life while struggling to retain the barely remembered fragments of his old life, and he takes his first, tentative steps as a writer and to realize his life's calling: to bear witness to the unfathomable. In this unforgettable work of memory, Aharon Appelfeld offers personal glimpses into the experiences that resonate throughout his fiction.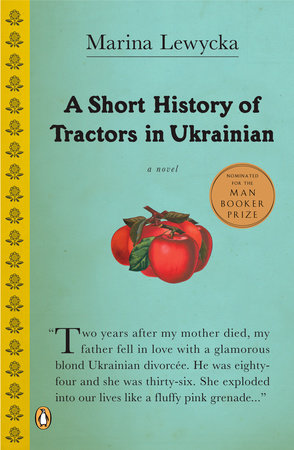 A SHORT HISTORY OF TRACTORS IN UKRAINIAN by Marina Lewycka
With this wise, tender, and deeply funny novel, Marina Lewycka takes her place alongside Zadie Smith and Monica Ali as a writer who can capture the unchanging verities of family. When an elderly and newly widowed Ukrainian immigrant announces his intention to remarry, his daughters must set aside their longtime feud to thwart him. For their father's intended is a voluptuous old-country gold digger with a proclivity for green satin underwear and an appetite for the good life of the West. As the hostilities mount and family secrets spill out, A Short History of Tractors in Ukrainian combines sex, bitchiness, wit, and genuine warmth in its celebration of the pleasure of growing old disgracefully.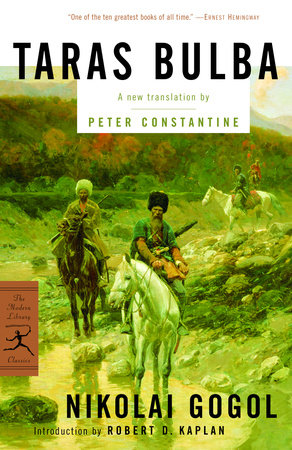 TARAS BULBA by Nikolai Gogol; Translated by Peter Constantine; Introduction by Robert D. Kaplan
Set sometime between the mid-sixteenth and early-seventeenth century, Gogol's epic tale recounts both a bloody Cossack revolt against the Poles (led by the bold Taras Bulba of Ukrainian folk mythology) and the trials of Taras Bulba's two sons. As Robert Kaplan says in his Introduction of Gogol: "his works, true though they are to our life, are at once a reproach, a protest, and a challenge, ever calling for joy, ancient joy that is no more with us. And they have all the joy and sadness of the Ukrainian songs he loved so much."
FOR YOUNG ADULT READERS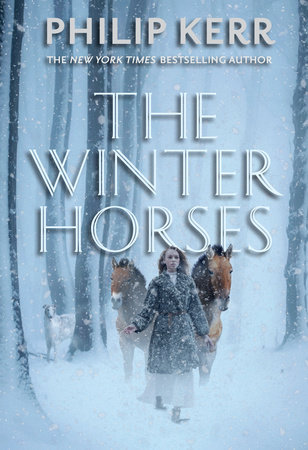 THE WINTER HORSES by Philip Kerr
From Philip Kerr, the New York Times bestselling author of the Bernie Gunther novels, comes a breathtaking journey of survival in the dark days of WWII in Ukraine, a country that remains tumultuous today. This inspiring tale captures the power of the human spirit and is perfect for fans of The Book Thief, Milkweed, and The Boy in the Striped Pajamas. It will soon be another cold winter in the Ukraine. But it's 1941, and things are different this year. Max, the devoted caretaker of an animal preserve, must learn to live with the Nazis who have overtaken this precious land. He must also learn to keep secrets—for there is a girl, Kalinka, who is hiding in the park…
For more information on these and related titles visit Ukraine
---
There's a Book for That! is brought to you by Penguin Random House's Sales department. Please follow our Tumblr by clicking here—and share this link with your accounts: theresabookforthat.tumblr.com. Thank you!
Did you see something on the news or read about something on your commute? Perhaps you noticed something trending on Twitter? Did you think: "There's a book for that!"? Then please, send it our way at theresabookforthat@penguinrandomhouse.com
Posted: November 20, 2019