There's a Book for That: Vaccines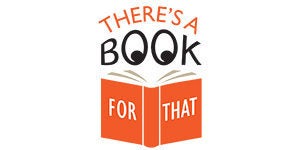 This week's headlines regarding the U.S. measles outbreak are alarming: U.S. officials say measles cases hit 25-year record high (The Washington Post). The controversy and consequences surrounding vaccination are of concern and lead us to feature the following books about vaccines throughout history and in current parenting guides: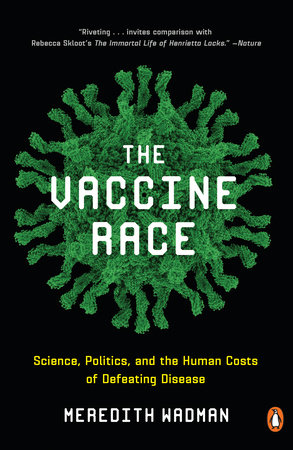 THE VACCINE RACE: SCIENCE, POLITICS, AND THE HUMAN COSTS OF DEFEATING DISEASE by Meredith Wadman
Meredith Wadman's masterful account recovers not only the science of this urgent race, but the political roadblocks that nearly stopped the scientists. It also tells a profoundly human story about the agony of pregnant women exposed to German measles; the ethics of testing on infants, orphans, and mentally disabled children; the war (still raging) over using human fetal tissue in research; and yet another unrecognized woman whose cells have been used to save countless lives. It tracks the arrival of big commerce into campus labs and the huge changes that occurred in attitudes and laws governing who could make money from biological inventions.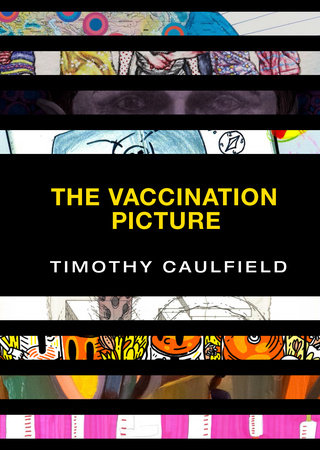 THE VACCINATION PICTURE by Timothy Caulfield
Using science-informed analysis alongside original art and powerful essays, health science leader Timothy Caulfield debunks the myths and false assumptions about vaccination safety and effectiveness. Accessible, informative, and entertaining, The Vaccination Picture tells the true story of vaccines, their uses, and their positive effects for everyone.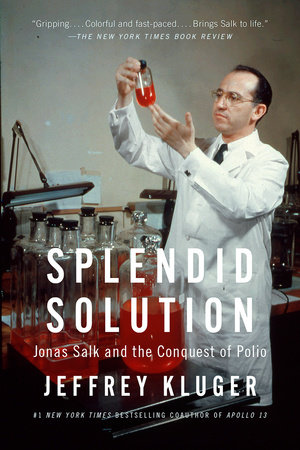 SPLENDID SOLUTION: JONAS SALK AND THE CONQUEST OF POLIO by Jeffrey Kluger
In medical school when Franklin Delano Roosevelt was diagnosed with the disease shortly before assuming the Presidency, Jonas Salk was given an impetus to conduct studies on polio. His progress in combating the virus was hindered by the politics of medicine and by a rival researcher determined to discredit his proposed solution. But Salk's perseverance made history-and for more than fifty years his vaccine has saved countless lives, bringing humanity close to eradicating polio throughout the world.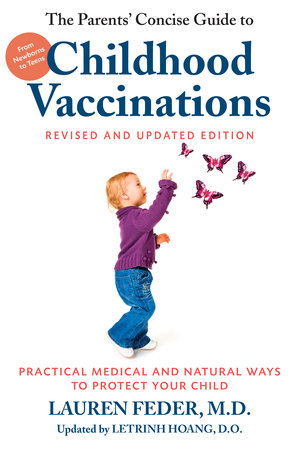 THE PARENTS' CONCISE GUIDE TO CHILDHOOD VACCINATIONS, SECOND EDITION by Lauren Feder
The latest available information on vaccinations for children (including the meningococcal, HPV vaccinations and rotavirus), as well the most-up-to date schedules and additional information parents need to know to help them make the right decisions regarding vaccines. Regardless of where you stand on the issue of childhood vaccination, everyone agrees that the health of our children is paramount. The Parents' Concise Guide to Childhood Vaccinations, Second Edition is your complete guide to making sure your child gets the proper care at this important time in their development.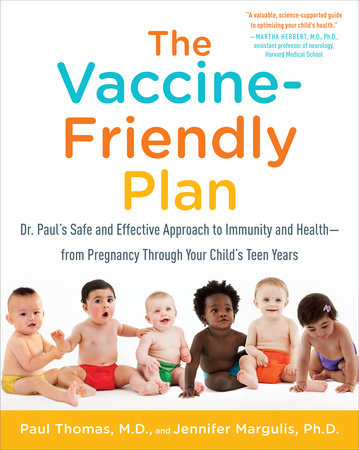 THE VACCINE-FRIENDLY PLAN: DR. PAUL'S SAFE AND EFFECTIVE APPROACH TO IMMUNITY AND HEALTH-FROM PREGNANCY THROUGH YOUR CHILD'S TEEN YEARS by Paul Thomas, M.D.
An accessible and reassuring guide to childhood health and immunity from a pediatrician who's both knowledgeable about the latest scientific research and respectful of a family's risk factors, health history, and concerns
"A valuable, science-supported guide to optimizing your child's health while you navigate through complex choices in a toxic, challenging world."—Martha Herbert, M.D., Ph.D., Harvard Medical School
For more on these and related titles visit the collection, Vaccination titles
---
There's a Book for That! is brought to you by Penguin Random House's Sales department. Please follow our Tumblr by clicking here—and share this link with your accounts: theresabookforthat.tumblr.com. Thank you!
Did you see something on the news or read about something on your commute? Perhaps you noticed something trending on Twitter? Did you think: "There's a book for that!"? Then please, send it our way at theresabookforthat@penguinrandomhouse.com
Posted: May 1, 2019