There's a Book for That: Veterans Day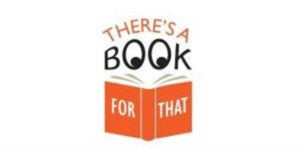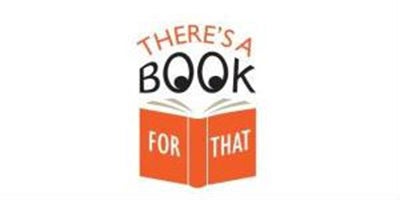 Wednesday, November 11th is Veterans Day – a federal holiday that honors persons who served in the United States Armed Forces. In commemoration, we've selected some of the best books from Penguin Random House by and about veterans, their families and sacrifices: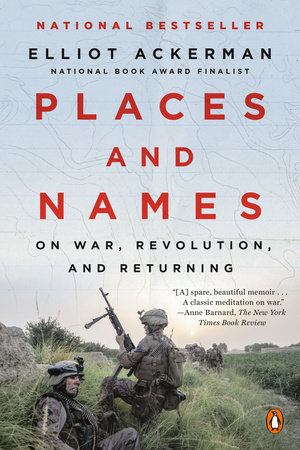 PLACES AND NAMES: ON WAR, REVOLUTION, AND RETURNING by Elliot Ackerman
From a decorated Marine war veteran and National Book Award finalist, an astonishing reckoning with the nature of combat and the human cost of the wars in Iraq, Afghanistan, and Syria.
Toward the beginning of Places and Names, Elliot Ackerman sits in a refugee camp in southern Turkey, across the table from a man named Abu Hassar, who fought for al-Qaeda in Iraq and whose connections to the Islamic State are murky. After establishing a rapport with Abu Hassar, Ackerman takes a risk by revealing to him that in fact he was a Marine special operation officer. Ackerman then draws the shape of the Euphrates River on a large piece of paper, and his one-time adversary quickly joins him in the game of filling in the map with the names and dates of places where they saw fighting during the war. As it turned out, they had shadowed each other for some time.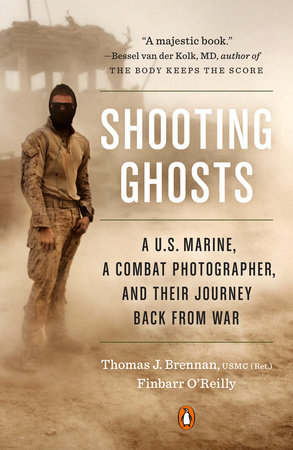 SHOOTING GHOSTS: A U.S. MARINE, A COMBAT PHOTOGRAPHER, AND THEIR JOURNEY BACK FROM WAR by Thomas J. Brennan USMC (Ret.) and Finbarr O'Reilly
Through the unpredictability of war and its aftermath, a decorated Marine sergeant and a world-trotting war photographer became friends, their bond forged as they patrolled together through the dusty alleyways of Helmand province and camped side by side in the desert. But when Sergeant T. J. Brennan was injured during a Taliban ambush, he and conflict photographer Finbarr O'Reilly returned home, each to face the fallout of war in their own way. Their friendship offered them both a shot at redemption.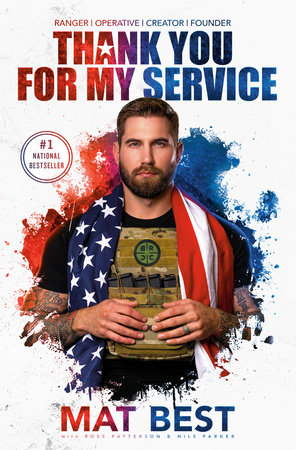 THANK YOU FOR MY SERVICE by Mat Best, Ross Patterson, Nils Parker
The unapologetic, laugh-your-ass-off military memoir both vets and civilians have been waiting for, from a five-tour Army Ranger turned YouTube phenomenon and zealous advocate for veterans.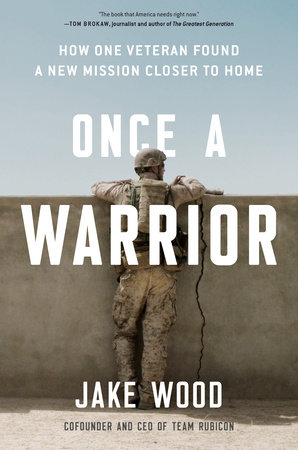 ONCE A WARRIOR: HOW ONE VETERAN FOUND A NEW MISSION CLOSER TO HOME by Jake Wood
"The book that America needs right now." —Tom Brokaw, journalist and author of The Greatest Generation
When Marine sniper Jake Wood arrived in the States after two bloody tours in Iraq and Afghanistan, he wasn't leaving war behind him—far from it. Ten years after returning home, Jake's unit lost more men to suicide than to enemy hands overseas. In this inspiring memoir, Jake recounts how, over the past 10 years, he and his team have recruited over 130,000 volunteers to his disaster response organization Team Rubicon. Racing against the clock, these veterans battle hurricanes, tornados, wildfires, pandemics, and civil wars, while rediscovering their life's purpose along the way.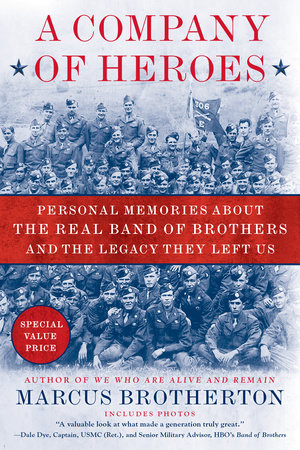 A COMPANY OF HEROES: PERSONAL MEMORIES ABOUT THE REAL BAND OF BROTHERS AND THE LEGACY THEY LEFT US by Marcus Brotherton
The author of We Who Are Alive and Remain presents remembrances from the families of the soldiers of World War II's Easy Company. Compiled from the veterans' notes, journals, letters, photographs, and the author's personally conducted interviews with the surviving contributors, this unique volume features the never-before-told stories of the Band of Brothers from more than twenty of their children and other family members.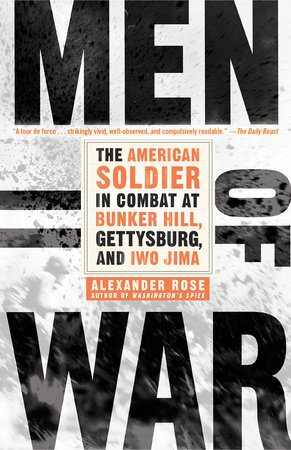 MEN OF WAR: THE AMERICAN SOLDIER IN COMBAT AT BUNKER HILL, GETTYSBURG, AND IWO JIMA by Alexander Rose
In the grand tradition of John Keegan's enduring classic The Face of Battle comes a searing, unforgettable chronicle of war through the eyes of the American soldiers who fought in three of our most iconic battles: Bunker Hill, Gettysburg, and Iwo Jima.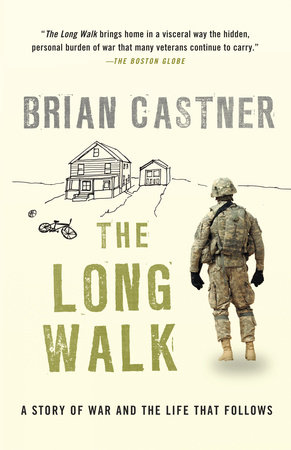 THE LONG WALK: A STORY OF WAR AND THE LIFE THAT FOLLOWS by Brian Castner
Brian Castner served three tours of duty in the Middle East, two of them in Iraq as the head of an Explosive Ordnance Disposal unit. Whenever IEDs were discovered, he and his men would lead the way in either disarming the deadly devices or searching through rubble and remains for clues to the bomb-makers' identities. And when robots and other remote means failed, one technician would suit up and take the Long Walk to disarm the bomb by hand. This thrilling, heartbreaking, stunningly honest book alternates between two harrowing realities: the terror, excitement, and camaraderie of combat, and the lonely battle against the unshakeable fear, anxiety, and survivor guilt that he—like so many veterans—carries inside.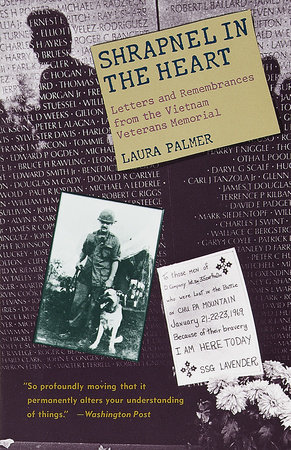 SHRAPNEL IN THE HEART: LETTERS AND REMEMBRANCES FROM THE VIETNAM VETERANS MEMORIAL by Laura Palmer
For the first time, one book gives voice to the haunting, painful, tender, and healing tales of those who lost so much in America's least popular war.
FOR YOUNGER READERS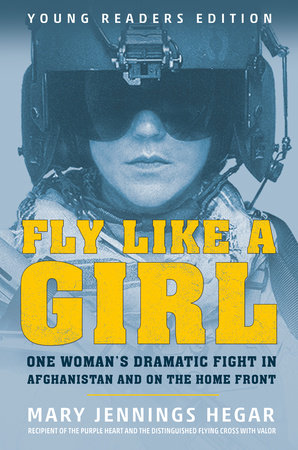 FLY LIKE A GIRL: ONE WOMAN'S DRAMATIC FIGHT IN AFGHANISTAN AND ON THE HOME FRONT by Mary Jennings Hegar
A Young Readers Edition of a compelling story of courage and triumph, this is the inspiring true story of Major Mary Jennings Hegar—a brave and determined woman who gave her all for her country, her sense of justice, and for women everywhere. On July 29, 2009, Air National Guard Major Mary Jennings Hegar was shot down while on a Medevac mission in Afghanistan. Despite being wounded, her courageous actions saved the lives of her crew and their patients, earning her the Purple Heart as well as the Distinguished Flying Cross with Valor Device. That day also marked the beginning of a new mission: convincing the U.S. Government to allow women to serve openly on the front line of battle for the first time in American history.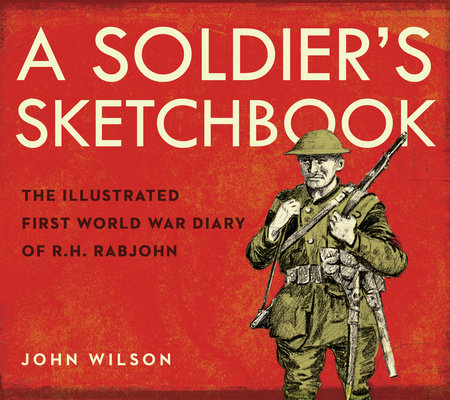 A SOLDIER'S SKETCHBOOK: THE ILLUSTRATED FIRST WORLD WAR DIARY OF R.H. RABJOHN by John Wilson
A unique First World War diary, illustrated with more than a hundred stunning pencil sketches, for children learning history and also for adults interested in a new perspective on the War and authentic wartime artefacts. Award-winning author John Wilson brings his skills as a historian and researcher to bear, carefully curating the diary to provide context and tell the story of Private Rabjohn's war.
For more on these and related titles visit Veterans Day
---
There's a Book for That! is brought to you by Penguin Random House's Sales department. Please follow our Tumblr by clicking here—and share this link with your accounts: theresabookforthat.tumblr.com. Thank you!
Did you see something on the news or read about something on your commute? Perhaps you noticed something trending on Twitter? Did you think: "There's a book for that!"? Then please, send it our way at theresabookforthat@penguinrandomhouse.com
Posted: November 11, 2020