There's a Book for That: Vice Presidents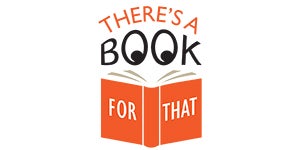 Have you been immersed in Republican and Democratic National Convention coverage? What are your thoughts about the Presidential nominees' picks for Vice President? Do you understand the role of Vice President? Well, we've nominated the following titles to elucidate the position. These are standout books by and about former Vice Presidents – some of whom ascended to be Presidents and others who did not.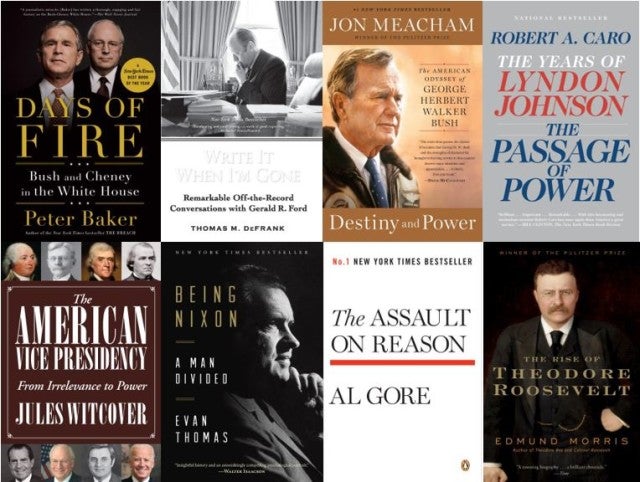 FEATURED TITLES
THE AMERICAN VICE PRESIDENCY: FROM IRRELEVANCE TO POWER by Jules Witcover
This all-inclusive examination of the vice presidency throughout American history, by acclaimed political journalist and author Jules Witcover, chronicles each of the 47 vice presidents, including their personal biographies and their achievements—or lack thereof—during their vice presidential tenures.
WRITE IT WHEN I'M GONE: REMARKABLE OFF-THE-RECORD CONVERSATIONS WITH GERALD R. FORD by Thomas M. DeFrank
In 1974, Newsweek correspondent Thomas M. DeFrank was interviewing Gerald Ford when the Vice President blurted out something astonishingly indiscreet. He then extracted a promise not to publish it. "Write it when I'm dead" Ford said, and thus began a thirty-two-year relationship.
DESTINY AND POWER: THE AMERICAN ODYSSEY OF GEORGE HERBERT WALKER BUSH by Jon Meacham
From Pulitzer Prize winner Jon Meacham comes a brilliant biography of George H.W. Bush based on rigorous research, hours of private interviews with Bush, and exclusive access to his diaries
THE PASSAGE OF POWER: THE YEARS OF LYNDON JOHNSON by Robert A. Caro
Winner of The National Book Critics Circle Award and The Los Angeles Times Book Prize among others, Caro's unparalleled account of the battle between Johnson and John Kennedy for the 1960 presidential nomination, of the machinations behind Kennedy's decision to offer Johnson the vice presidency, and of Johnson's powerlessness and humiliation in that role.
DAYS OF FIRE: BUSH AND CHENEY IN THE WHITE HOUSE by Peter Baker
Theirs was the most captivating American political partnership since Richard Nixon and Henry Kissinger: a bold and untested president and his seasoned, relentless vice president. Confronted by one crisis after another, they struggled to protect the country, remake the world, and define their own relationship along the way.
THE ASSAULT ON REASON by Al Gore
Nobel Peace Prize winner, bestselling author, activist, and former Vice President, Al Gore has become one of the most respected and influential public intellectuals in America today. In THE ASSAULT ON REASON he offers a visionary analysis of the degradation of our public sphere and its consequences for our democracy.
THE RISE OF THEODORE ROOSEVELT by Edmund Morris
Selected by the Modern Library as one of the 100 best nonfiction books of all time and
described by the Chicago Tribune as "a classic," THE RISE OF THEODORE ROOSEVELT stands as one of the greatest biographies of our time.
BEING NIXON: A MAN DIVIDED by Evan Thomas
Beginning with Nixon's painful and awkward stage debut, the narrative is fast-paced and colorful—not another heavy and ponderous presidential biography but a detailed, dramatic, and perceptive character study that carefully examines both the good and bad sides of Richard Nixon.
For more on these and related titles visit the edelweiss collection: Vice Presidents
Posted: July 27, 2016