There's a Book for That: White House Memoirs
What is it like to work in the White House, for the President? This week, inspired by the current New York Times bestseller, FROM THE CORNER OF THE OVAL, we are featuring memoirs that help answer the question. From the perspectives of presidential speechwriters, aides and others, the following titles also give historical insight and shed light on the differences between administrations: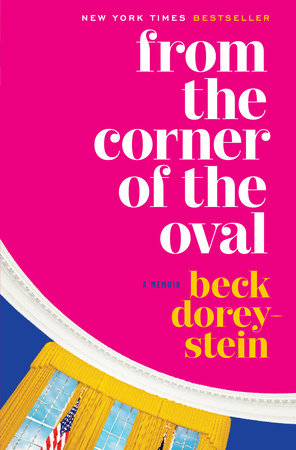 FROM THE CORNER OF THE OVAL: A MEMOIR by Beck Dorey-Stein
In 2012, Beck Dorey-Stein was just scraping by in DC when a posting on Craigslist landed her, improbably, in the Oval Office as one of Barack Obama's stenographers. The ultimate DC outsider, she joined the elite team who accompanied the president wherever he went, recorder and mic in hand. On whirlwind trips across time zones, Beck forged friendships with a tight group of fellow travelers—young men and women who, like her, left their real lives behind to hop aboard Air Force One in service of the president. But as she learned the ropes of protocol, Beck became romantically entangled with a consummate DC insider, and suddenly, the political became all too personal. Set against the backdrop of a White House full of glamour, drama, and intrigue, this is the story of a young woman making unlikely friendships, getting her heart broken, learning what truly matters, and discovering her voice in the process.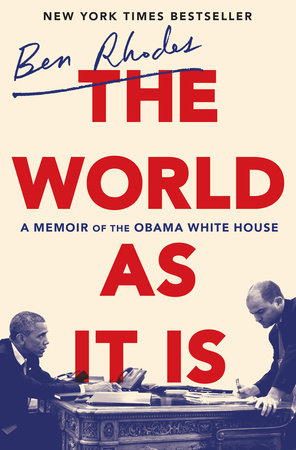 THE WORLD AS IT IS: A MEMOIR OF THE OBAMA WHITE HOUSE by Ben Rhodes
From one of Barack Obama's closest aides comes a behind-the-scenes account of his presidency—and how idealism can confront harsh reality and still survive. For nearly ten years, Ben Rhodes saw almost everything that happened at the center of the Obama administration—first as a speechwriter, then as deputy national security advisor, and finally as a multipurpose aide and close collaborator. In The World as It Is, Rhodes shows what it was like to be there—from the early days of the Obama campaign to the final hours of the presidency. This is the most vivid portrayal yet of Obama's worldview and presidency, a chronicle of a political education by a writer of enormous talent, and an essential record of the forces that shaped the last decade.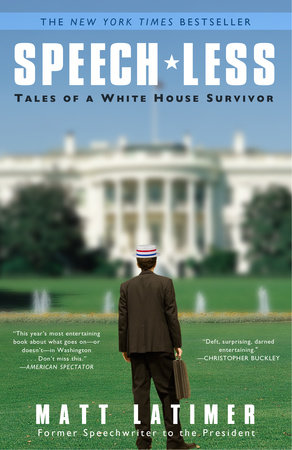 SPEECH-LESS: TALES OF A WHITE HOUSE Survivor by Matthew Latimer
From a top speechwriter to President George W. Bush and Donald Rumsfeld, this may be the most deliciously candid memoir ever written about official Washington—a laugh-out-loud cri de coeur that shows what can happen to idealism in a town driven by self-interest. Both a rare behind-the-scenes account that boldly names the fools and scoundrels, and a poignant lament for the principled conservatism that disappeared during the Bush presidency, Speech-less will forever change the public's view of our nation's capital and the people who joust daily for its power.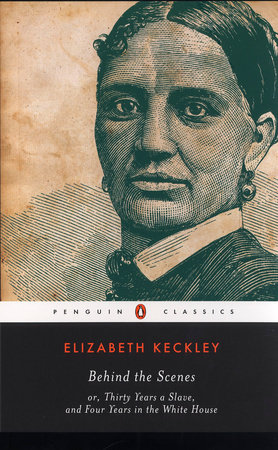 BEHIND THE SCENES OR, THIRTY YEARS A SLAVE, AND FOUR YEARS IN THE WHITE HOUSE by Elizabeth Keckley
Originally published in 1868—when it was attacked as an "indecent book" authored by a "traitorous eavesdropper"—Behind the Scenes is the story of Elizabeth Keckley, who began her life as a slave and became a privileged witness to the presidency of Abraham Lincoln. Keckley bought her freedom at the age of thirty-seven and set up a successful dressmaking business in Washington, D.C. She became modiste to Mary Todd Lincoln and in time her friend and confidante, a relationship that continued after Lincoln's assassination. In documenting that friendship—often using the First Lady's own letters—Behind the Scenes fuses the slave narrative with the political memoir. It remains extraordinary for its poignancy, candor, and historical.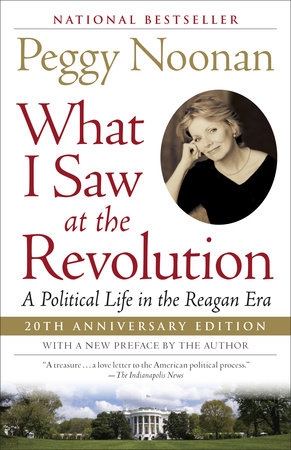 WHAT I SAW AT THE REVOLUTION: A POLITICAL LIFE IN THE REAGAN ERA by Peggy Noonan
The twentieth-anniversary edition of Peggy Noonan's critically acclaimed bestseller What I Saw at the Revolution, for which she provides a new Preface that demonstrates this book's timeless relevance. As a special assistant to the president, Noonan worked with Ronald Reagan—and with Vice President George H. W. Bush—on some of their most memorable speeches. Noonan shows us the world behind the words, and her sharp, vivid portraits of President Reagan and a host of Washington's movers and shakers are rendered in inimitable, witty prose. Her priceless account of what it was like to be a speechwriter among bureaucrats, and a woman in the last bastion of male power, makes this a Washington memoir that breaks the mold—as spirited, sensitive, and thoughtful as Peggy Noonan herself.
For more on these and other White House accounts, visit the collection: White House
---
There's a Book for That! is brought to you by Penguin Random House's Sales department. Please follow our Tumblr by clicking here—and share this link with your accounts: theresabookforthat.tumblr.com. Thank you!
Did you see something on the news or read about something on your commute? Perhaps you noticed something trending on Twitter? Did you think: "There's a book for that!"? Then please, send it our way at theresabookforthat@penguinrandomhouse.com
Posted: August 8, 2018