There's a Book for That: Witch Lit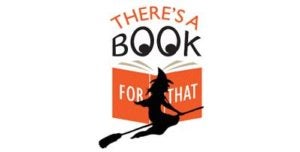 Happy Halloween!
It's the witching hour, hence we are marking the occasion with a batch of spellbinding tales. Enter a world of witches and their craft – goes great with Halloween treats!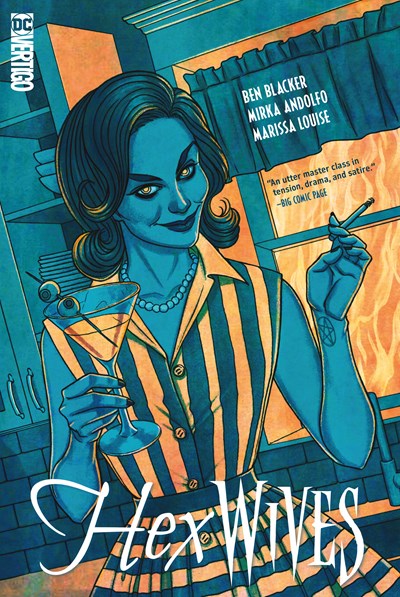 HEX WIVES by Ben Blacker, Mirka Andolfo
An ancient battle of the sexes has raged for centuries, but a strange calm has befallen the age-old conflict as of late. How were the witches subdued, and what will happen when they remember how to wield their true power? Writer Ben Blacker and artist Mirka Andolfo weave a spellbinding story of sex, sorcery, and supernatural liberation with Hex Wives, collecting all six issues of the acclaimed DC Vertigo miniseries.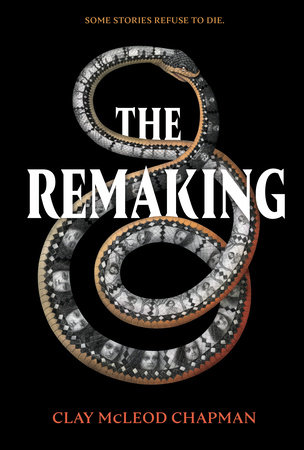 THE REMAKING: A NOVEL by Clay McLeod Chapman
Inspired by a true story, this supernatural thriller for fans of horror and true crime follows a tale as it evolves over twenty years—with terrifying results.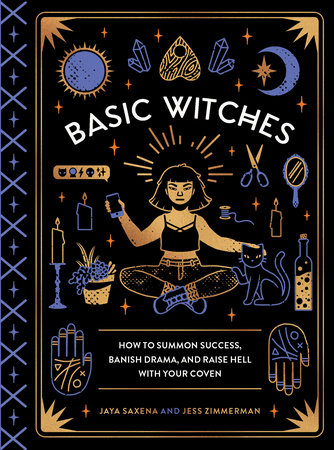 BASIC WITCHES: HOW TO SUMMON SUCCESS, BANISH DRAMA, AND RAISE HELL WITH YOUR COVEN by Jaya Saxena, Jess Zimmerman
DIY projects, rituals, and spells—along with fun historical sidebars—summon the best trends of the modern witchy lifestyle and the time-trusted traditions of the hell-raising women of the past. With humor, heart, and a hip sensibility, Jaya Saxena and Jess Zimmerman dispense witchy wisdom for the curious, the cynical, and anyone who could use a magical boost.
HEX LIFE: WICKED NEW TALES OF WITCHERY edited by Rachel autumn Deering and Christopher Golden
Brand-new stories of witches and witchcraft written by popular female fantasy authors, including Kelley Armstrong, Rachel Caine and Sherrilyn Kenyon writing in their own bestselling universes!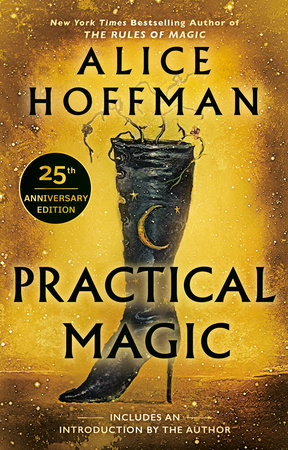 PRACTICAL MAGIC by Alice Hoffman
For more than two hundred years, the Owens women have been blamed for everything that has gone wrong in their Massachusetts town. Gillian and Sally have endured that fate as well: as children, the sisters were forever outsiders, taunted, talked about, pointed at. Their elderly aunts almost seemed to encourage the whispers of witchery, with their musty house and their exotic concoctions and their crowd of black cats. But all Gillian and Sally wanted was to escape.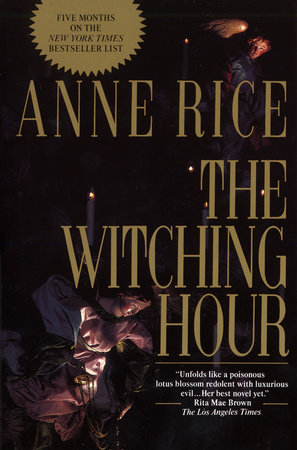 THE WITCHING HOUR by Anne Rice
Demonstrating her gift for spellbinding storytelling, Anne Rice makes real for us a great dynasty of four centuries of witches—a family given to poetry and incest, murder and philosophy, a family that over the ages is itself haunted by a powerful, dangerous, and seductive being called Lasher who haunts the Mayfair women.
FOR YOUNGER READERS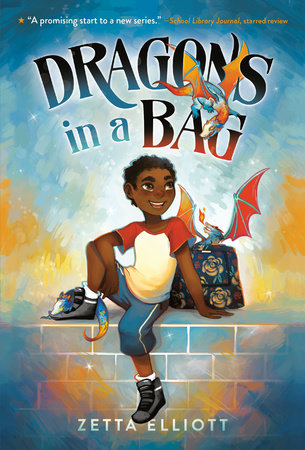 DRAGONS IN A BAG by Zetta Elliott; Illustrated by Geneva B
When Jaxon is sent to spend the day with a mean old lady his mother calls Ma, he finds out she's not his grandmother—but she is a witch! She needs his help delivering baby dragons to a magical world where they'll be safe. There are two rules when it comes to the dragons: don't let them out of the bag and don't feed them anything sweet. Before he knows it, Jax and his friends Vikram and Kavita have broken both rules! Will Jax get the baby dragons delivered safe and sound? Or will they be lost in Brooklyn forever?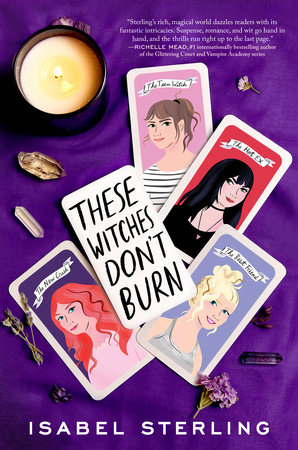 THESE WITCHES DON'T BURN by Isabel Sterling
Hannah's a witch, but not the kind you're thinking of. She's the real deal, an Elemental with the power to control fire, earth, water, and air. But even though she lives in Salem, Massachusetts, her magic is a secret she has to keep to herself. Isabel Sterling's delightful, suspenseful debut is equal parts sweet romance and thrilling mystery.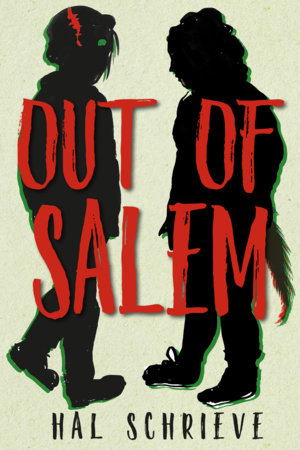 OUT OF SALEM by Hal Schrieve
Genderqueer fourteen-year-old Z Chilworth has to adjust quickly to their new status as a zombie after waking from death from a car crash that killed their parents and sisters. Always a talented witch, Z now can barely perform magic and is rapidly decaying. Faced with rejection from their remaining family members and old friends, Z moves in with their mother's friend, Mrs. Dunnigan, and befriends Aysel, a loud would-be-goth classmate who is, like Z, a loner. When a local psychiatrist is murdered by what seems to be werewolves, the town of Salem, Oregon, becomes even more hostile to "monsters," and Z and Aysel are driven together in an attempt to survive a place where most people wish that neither of them existed.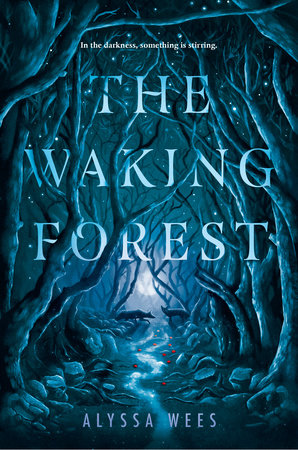 THE WAKING FOREST by Alyssa Wees
"Pan's Labyrinth" meets The Hazel Wood in this novel about a girl with terrifying visions and a wish-granting witch whose lives collide in the most unexpected of ways.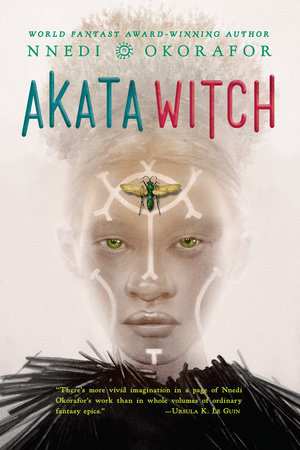 AKATA WITCH by Nnedi Okorafor
Affectionately dubbed "the Nigerian Harry Potter," Akata Witch weaves together a heart-pounding tale of magic, mystery, and finding one's place in the world. Perfect for fans of Children of Blood and Bone!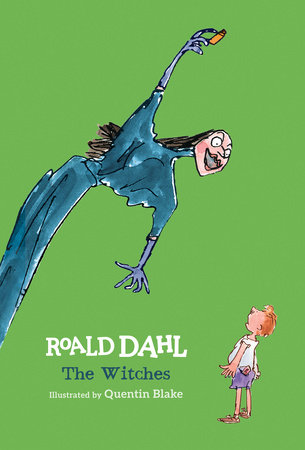 THE WITCHES by Roald Dahl
This is not a fairy tale. This is a story about real witches. Grandmamma loves to tell about witches. Real witches are the most dangerous of all living creatures on earth. There's nothing they hate so much as children, and they work all kinds of terrifying spells to get rid of them. Her grandson listens closely to Grandmamma's stories—but nothing can prepare him for the day he comes face-to-face with The Grand High Witch herself!
For more on these and related titles visit Witch Lit
---
There's a Book for That! is brought to you by Penguin Random House's Sales department. Please follow our Tumblr by clicking here—and share this link with your accounts: theresabookforthat.tumblr.com. Thank you!
Did you see something on the news or read about something on your commute? Perhaps you noticed something trending on Twitter? Did you think: "There's a book for that!"? Then please, send it our way at theresabookforthat@penguinrandomhouse.com
Posted: October 31, 2019