There's a Book for That: Witch Lit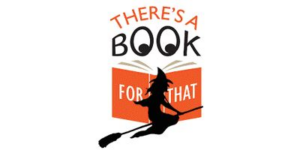 'Double double toil and trouble/Fire burn and cauldron bubble." Halloween is just around the corner! This week our cauldron runneth over with spellbinding tales about witches and witchcraft to get you in the mood!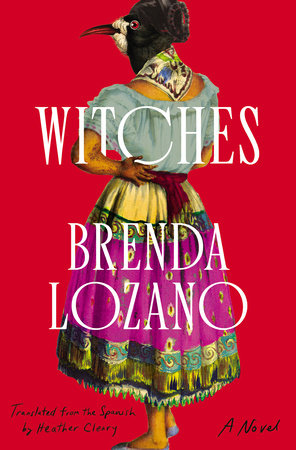 WITCHES: A NOVEL by Brenda Lozano; Translated by Heather Cleary
Paloma is dead. But before she was murdered, before she was even Paloma, she was a traditional healer named Gaspar. Before she was murdered, she taught her cousin Feliciana the secrets of the ceremonies known as veladas, and about the Language and the Book that unlock their secrets…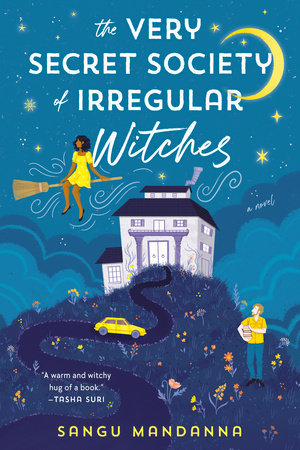 THE VERY SECRET SOCIETY OF IRREGULAR WITCHES by Sangu Mandanna
A warm and uplifting novel about an isolated witch whose opportunity to embrace a quirky new family—and a new love—changes the course of her life.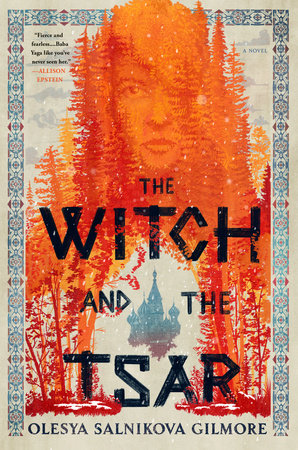 THE WITCH AND THE TSAR by Olesya Salnikova Gilmore
In this stunning debut novel, the maligned and immortal witch of legend known as Baba Yaga will risk all to her country and her people from Tsar Ivan the Terrible—and the dangerous gods who seek to drive the twisted hearts of men.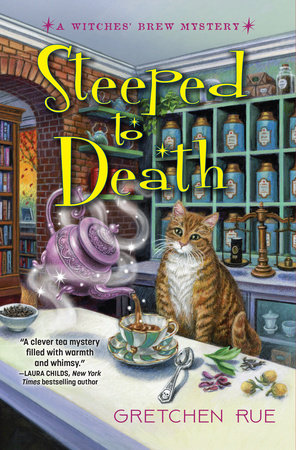 STEEPED TO DEATH by Gretchen Rue
For fans of Laura Childs and Amanda Flowers, it's teatime in Raven Creek—but a murder at the The Earl's Study sets the stage for an intoxicating brew of small-town chicanery with a hint of the supernatural.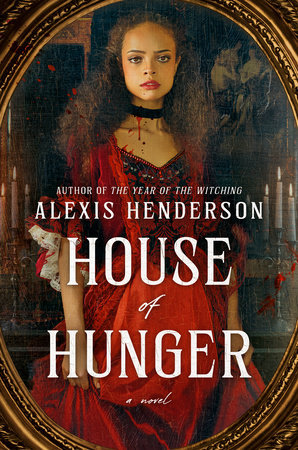 HOUSE OF HUNGER by Alexis Henderson
A young woman is drawn into the upper echelons of a society where blood is power in this dark and enthralling Gothic novel from the author of The Year of the Witching.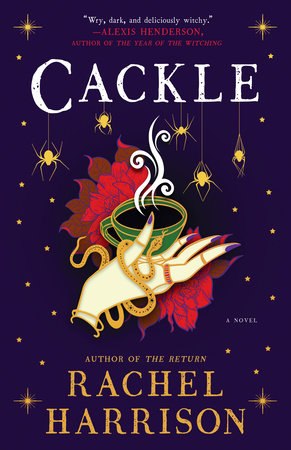 CACKLE by Rachel Harrison
All her life, Annie has played it nice and safe. After being unceremoniously dumped by her longtime boyfriend, Annie seeks a fresh start. She accepts a teaching position that moves her from Manhattan to a small village upstate. She's stunned by how perfect and picturesque the town is. The people are all friendly and warm. Her new apartment is dreamy, too, minus the oddly persistent spider infestation. Then Annie meets Sophie. Beautiful, charming, magnetic Sophie, who takes a special interest in Annie and wants to be her friend. More importantly, she wants Annie to stop apologizing and start living for herself. That's how Sophie lives. Annie can't help but gravitate toward the self-possessed Sophie, wanting to spend more and more time with her, despite the fact that the rest of the townsfolk seem…a little afraid of her. And, like, okay—there are some things. Sophie's appearance is uncanny and ageless, her mansion in the middle of the woods feels a little unearthly, and she does seem to wield a certain power….But she couldn't be…could she?
FOR YOUNGER READERS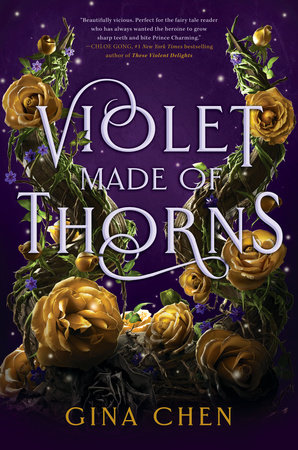 VIOLET MADE OF THORNS by Gina Chen
A darkly enchanting fantasy about a lying witch, a cursed prince, and a sinister prophecy that ignites their doomed destinies—perfect for fans of The Cruel Prince.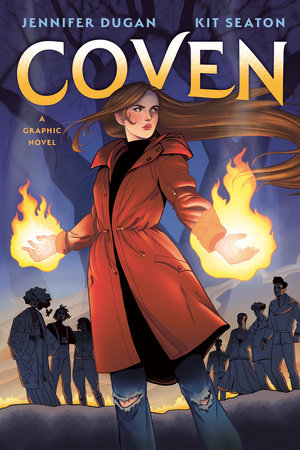 COVEN by Jennifer Dugan; Illustrated by Kit Seaton
In this queer, paranormal YA graphic novel debut from the author of Some Girls Do, a young witch races to solve the grisly supernatural murders of her coven members before the killer strikes again.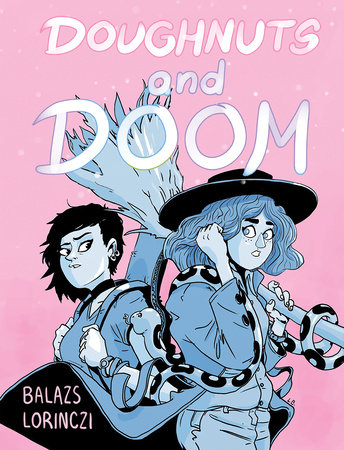 DOUGHNUTS AND DOOM by Balazs Lorinczi
Being a teenage witch—or rock star—is tougher than it looks! But maybe enemies can become friends…or more? Flying brooms and electric guitars set hearts aflame in this fantastically fizzy graphic novel.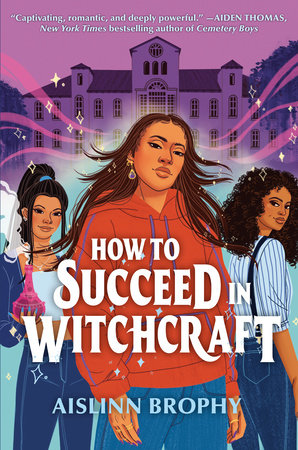 HOW TO SUCCEED IN WITCHCRAFT by Aislinn Brophy
A talented witch competes for a prestigious scholarship at her cutthroat high school in this contemporary fantasy for fans of Never Have I Ever and Sabrina the Teen Witch.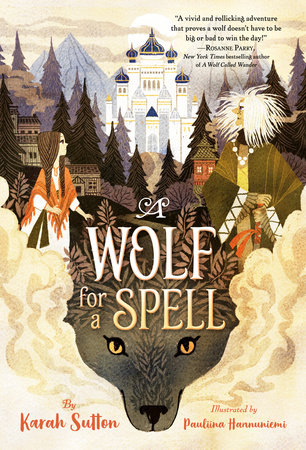 A WOLF FOR A SPELL by Karah Sutton ; Illustrated by Pauliina Hannuniemi
The enchanting tale of a wolf who forms an unlikely alliance with Baba Yaga to save the forest from a wicked tsar. Infused with Russian folklore and brought vividly to life in Pauliina Hannuniemi's gorgeous illustrations, Karah Sutton's magical debut is a celebration of wolves and witches, and the importance of finding common ground with our so-called enemies.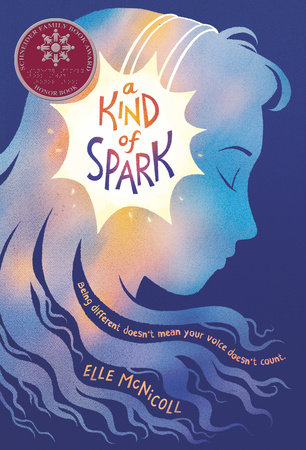 KIND OF SPARK by Elle McNicoll
Award-winning and neurodivergent author Elle McNicoll delivers an insightful and stirring debut about the European witch trials and a girl who refuses to relent in the fight for what she knows is right.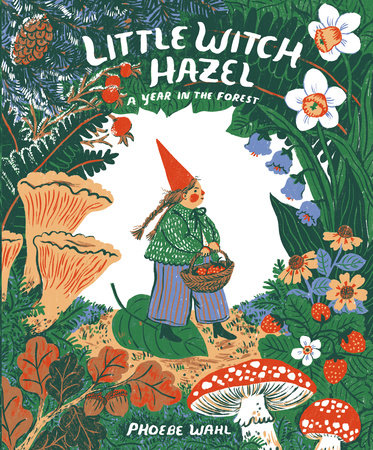 LITTLE WITCH HAZEL: A YEAR IN THE FOREST by Phoebe Wahl
An earthy and beautiful collection of four stories that celebrate the seasons, nature, and life, from award-winning author-illustrator Phoebe Wahl. Little Witch Hazel is a tiny witch who lives in the forest, helping creatures big and small. She's a midwife, an intrepid explorer, a hard worker and a kind friend.
For more on these and other witchy titles visit: Witch Lit
---
There's a Book for That! is brought to you by Penguin Random House's Sales department. Please follow our Tumblr by clicking here—and share this link with your accounts: theresabookforthat.tumblr.com. Thank you!
Did you see something on the news or read about something on your commute? Perhaps you noticed something trending on Twitter? Did you think: "There's a book for that!"? Then please, send it our way at theresabookforthat@penguinrandomhouse.com
Posted: October 28, 2022