There's a Book for That: Witch Lit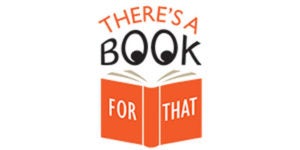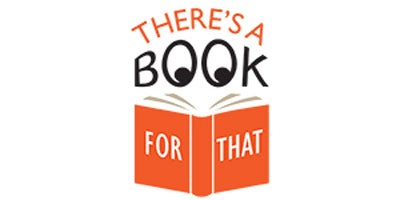 Double, double toil and trouble; Fire burn and caldron bubble…
In the spirit of Halloween we have a witch's brew of books to offer all ages in the mood for spellbinding reading treats. Which witch tale will you put in your bag?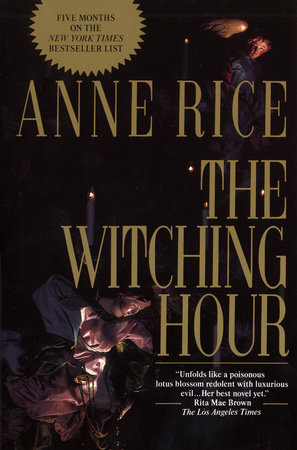 THE WITCHING HOUR by Anne Rice
Demonstrating her gift for spellbinding storytelling, Anne Rice makes real for us a great dynasty of four centuries of witches–a family given to poetry and incest, murder and philosophy, a family that over the ages is itself haunted by a powerful, dangerous, and seductive being called Lasher who haunts the Mayfair women.
PRACTICAL MAGIC by Alice Hoffman
For more than two hundred years, the Owens women have been blamed for everything that has gone wrong in their Massachusetts town. Gillian and Sally have endured that fate as well: as children, the sisters were forever outsiders, taunted, talked about, pointed at. But all Gillian and Sally wanted was to escape. One will do so by marrying, the other by running away. But the bonds they share will bring them back—almost as if by magic…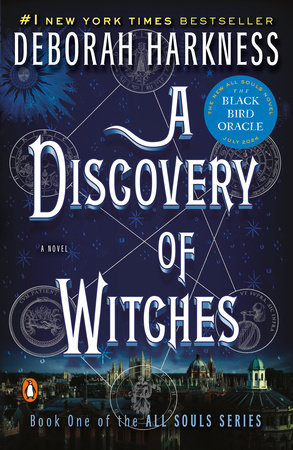 A DISCOVERY OF WITCHES: A NOVEL by Deborah Harkness
Book one of the New York Times–bestselling All Souls trilogy—"a wonderfully imaginative grown-up fantasy with all the magic of Harry Potter and Twilight" (People)
Deborah Harkness's sparkling debut, A Discovery of Witches, galvanized fans around the world. In this tale of passion and obsession, Diana Bishop, a young scholar and a descendant of witches, discovers a long-lost and enchanted alchemical manuscript.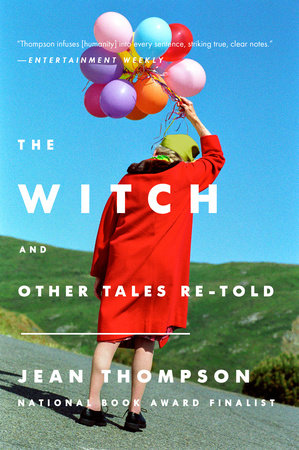 THE WITCH: AND OTHER TALES RE-TOLD by Jean Thompson
A National Book Award finalist Jean Thompson's new collection captures the magic and horror in everyday life as she revisits beloved fables that represent our deepest, most primeval fears and satisfy our longings for good to triumph over evil (preferably in the most gruesome way possible).   "Spellbinding" (Booklist, starred review).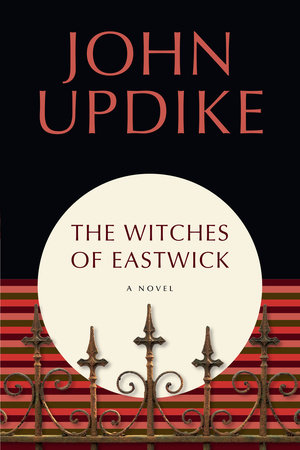 THE WITCHES OF EASTWICK: A NOVEL by John Updike
Toward the end of the Vietnam era, in a snug little Rhode Island seacoast town, wonderful powers have descended upon Alexandra, Jane, and Sukie, bewitching divorcées with sudden access to all that is female, fecund, and mysterious.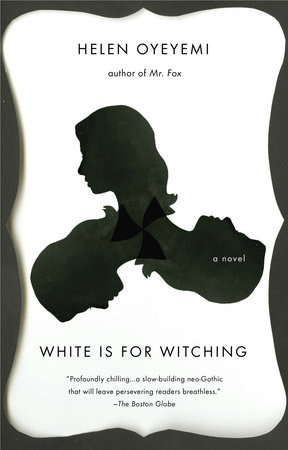 WHITE IS FOR WITCHING by Helen Oyeyemi
Winner of the Somerset Maugham Award
There's something strange about the Silver family house in the closed-off town of Dover, England. Grand and cavernous with hidden passages and buried secrets, it's been home to four generations of Silver women—Anna, Jennifer, Lily, and now Miranda, who has lived in the house with her twin brother, Eliot, ever since their father converted it to a bed-and-breakfast.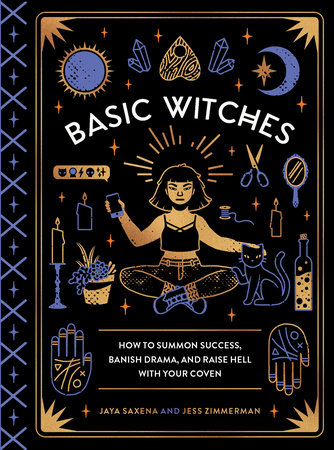 BASIC WITCHES: HOW TO SUMMON SUCCESS, BANISH DRAMA, AND RAISE HELL WITH YOUR COVEN by Jaya Saxena, Jess Zimmerman
A magical lifestyle guide for everything from powering up a stylish crystal to banishing terrible Tinder dates! Want to feel terrifyingly beautiful? Want to increase your energy? Whip up a tasty herbal "potion" to rev up your stamina. DIY projects, rituals, and spells—along with fun historical sidebars—summon the best trends of the modern witchy lifestyle.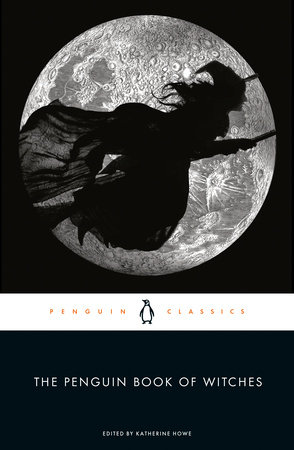 THE PENGUIN BOOK OF WITCHES edited by Katherine Howe
Chilling real-life accounts of witches, from medieval Europe through colonial America, compiled by the New York Times bestselling author of Conversion.
FOR YOUNGER READERS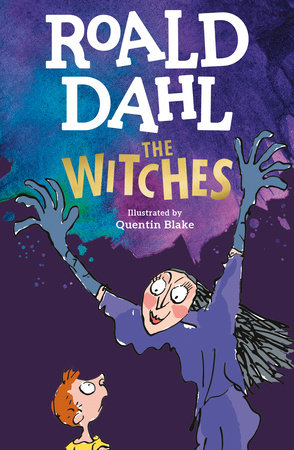 THE WITCHES by Roald Dahl; Ages 8 to 12
This is not a fairy tale. This is about real witches. Grandmamma loves to tell about witches. Real witches are the most dangerous of all living creatures on earth. There's nothing they hate so much as children, and they work all kinds of terrifying spells to get rid of them. Her grandson listens closely to Grandmamma's stories—but nothing can prepare him for the day he comes face-to-face with The Grand High Witch herself!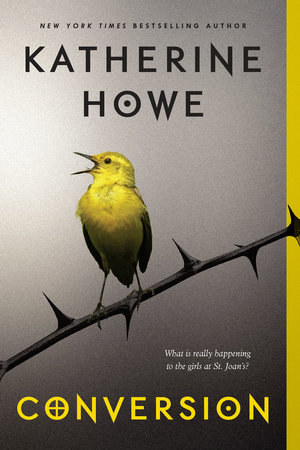 CONVERSION by Katherine Howe; Ages 12 and up
Inspired by true events—from seventeenth-century colonial life to the halls of a modern-day high school—Conversion casts a spell. With her signature wit and passion, New York Times bestselling author Katherine Howe delivers an exciting and suspenseful novel, a chilling mystery that raises the question, what's really happening to the girls at St. Joan's?
RAVINA THE WITCH? By Junko Mizuno
A bewitching and beautiful tale of an orphan girl who was raised by crows in a trash heap. One day, a dying witch gifts her with a mysterious magic wand and her life changes forever! Now, the human world is hers to play with…Or will this land of fear and corruption prove too much for the fledgling witch?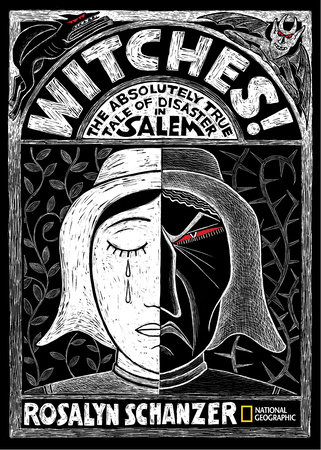 WITCHES: THE ABSOLUTELY TRUE TALE OF DISASTER IN SALEM by Rosalyn Schanzer, National Geographic Kids; Ages 5 to 10
In the little colonial town of Salem Village, Massachusetts, two girls began to twitch, mumble, and contort their bodies into strange shapes. The doctor tried every remedy, but nothing cured the young Puritans. He grimly announced the dire diagnosis: the girls were bewitched!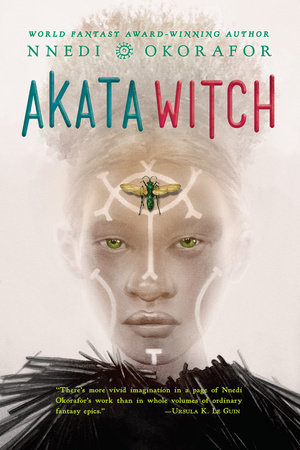 AKATA WITCH by Nnedi Okorafor; Ages 12 and up
Twelve-year-old Sunny lives in Nigeria, but she was born American. Her features are African, but she's albino. She's a terrific athlete, but can't go out into the sun to play soccer. There seems to be no place where she fits. And then she discovers something amazing-she is a "free agent," with latent magical powers.
HOW TO HANG A WITCH by Adriana Mather; Ages 12 and up
It's the Salem Witch Trials meets "Mean Girls" in this New York Times bestselling novel from one of the descendants of Cotton Mather, where the trials of high school start to feel like a modern-day witch hunt for a teen with all the wrong connections to Salem's past.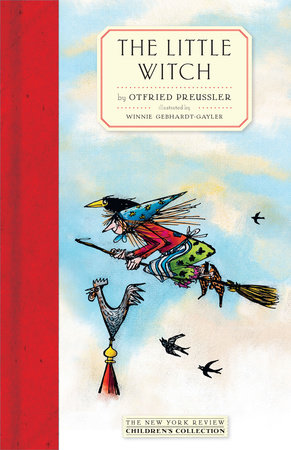 THE LITTLE WITCH by Otfried Preussler; Ages 5 to 9
"Once upon a time there was a little witch who was only a hundred and twenty-seven years old"—that's how the story of the little witch and her talking raven Abraxas begins, and though one hundred and twenty-seven isn't at all old for a witch, Little Witch already has a big problem. Every year, on Walpurgis Night, all the witches of the land meet to dance on Brocken Mountain. Little Witch is still too little to be invited, but this year she decided to sneak in anyway—and got caught by her evil aunt Rumpumpel!
For more on these and related titles visit Witchy Lit
---
There's a Book for That! is brought to you by Penguin Random House's Sales department. Please follow our Tumblr by clicking here—and share this link with your accounts: theresabookforthat.tumblr.com. Thank you!
Did you see something on the news or read about something on your commute? Perhaps you noticed something trending on Twitter? Did you think: "There's a book for that!"? Then please, send it our way at theresabookforthat@penguinrandomhouse.com
Posted: October 25, 2017