There's a Book for That: Women in STEM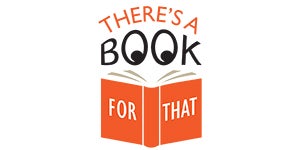 It delights us no end that there are so many incomparable women of achievement to celebrate in March. And their contributions in science have entered into recent popular culture recently with the movie "Hidden Figures" and the upcoming HBO adaptation, "The Immortal Life of Henrietta Lacks." In that light, we bring you works by and about women who shine in the STEM fields – areas of interest that women had little or no access to for too long. Pick up a book about one of these pioneers and their heirs to the flame.
FEATURED TITLES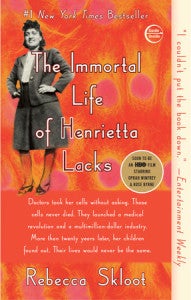 THE IMMORTAL LIFE OF HENRIETTA LACKS by Rebecca Skloot
Soon to be an HBO® Film starring Oprah Winfrey and Rose Byrne
Her name was Henrietta Lacks, but scientists know her as HeLa. She was a poor Southern tobacco farmer who worked the same land as her slave ancestors, yet her cells—taken without her knowledge—became one of the most important tools in medicine. Rebecca Skloot takes us on an extraordinary journey, from the "colored" ward of Johns Hopkins Hospital in the 1950s to stark white laboratories with freezers full of HeLa cells—to East Baltimore today, where Henrietta's children and grandchildren live and struggle with the legacy of her cells.
An illuminating debut memoir of a woman in science; a moving portrait of a longtime friendship; and a stunningly fresh look at plants that will forever change how you see the natural world.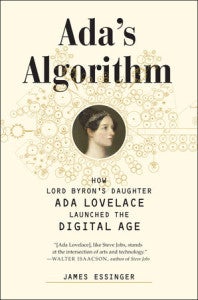 ADA'S ALGORITHM: HOW LORD BYRON'S DAUGHTER ADA LOVELACE LAUNCHED THE DIGITAL AGE by James Essinger
"[Ada Lovelace], like Steve Jobs, stands at the intersection of arts and technology."—Walter Isaacson, author of The Innovators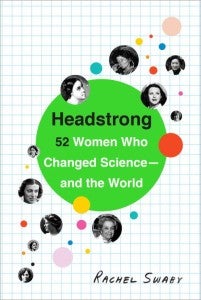 HEADSTRONG: 52 WOMEN WHO CHANGED SCIENCE-AND THE WORLD by Rachel Swaby
Fifty-two insightful and inspiring profiles of history's brightest female scientists and mathematicians.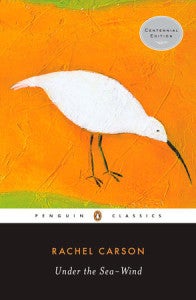 UNDER THE SEA-WIND by Rachel Carson
Celebrating the mystery and beauty of birds and sea creatures in their natural habitat, Under the Sea-Wind—Rachel Carson's first book and her personal favorite—is the early masterwork of one of America's greatest nature writers.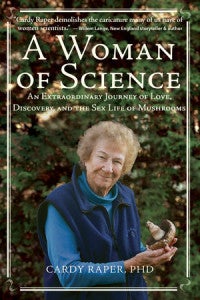 A WOMAN OF SCIENCE: An Extraordinary Journey of Love, Discovery, and the Sex Life of Mushrooms by Cardy Raper
A Woman of Science catalogues a decades-long journey of inspirational hardship and success that serves as a model for what women can do in a field largely dominated by men.
FOR YOUNG READERS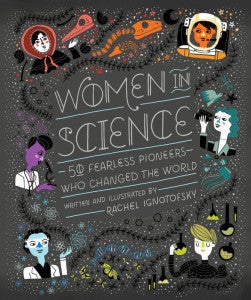 WOMEN IN SCIENCE: 50 FEARLESS PIONEERS WHO CHANGED THE WORLD by Rachel Ignotofsky
A charmingly illustrated and educational book, New York Times best seller Women in Science highlights the contributions of fifty notable women to the fields of science, technology, engineering, and mathematics (STEM) from the ancient to the modern world.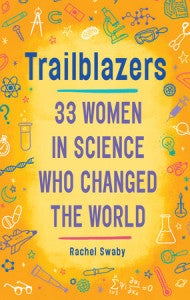 TRAILBLAZERS: 33 WOMEN IN SCIENCE WHO CHANGED THE WORLD by Rachel Swaby
Aspiring scientists, young history enthusiasts, and children who enjoy learning about the world will be fascinated by these riveting snapshots—and parents who enjoyed the film Hidden Figures will find this to be the perfect extension.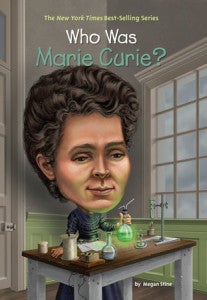 WHO WAS MARIE CURIE? by Megan Stine
Born in Warsaw, Poland, on November 7, 1867, Marie Curie was forbidden to attend the male-only University of Warsaw, so she enrolled at the Sorbonne in Paris to study physics and mathematics. There she met a professor named Pierre Curie, and the two soon married, forming one of the most famous scientific partnerships in history. Together they discovered two elements and won a Nobel Prize in 1903.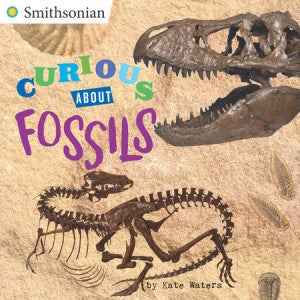 CURIOUS ABOUT FOSSILS by Kate Waters (Smithsonian)
This latest Curious About book starts with the fascinating story of Mary Anning, who as a child in 19th-century England collected rocks and shells to sell to tourists and then grew up to be a famous fossil collector and paleontologist.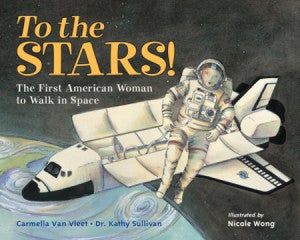 TO THE STARS! THE FIRST AMERICAN WOMAN TO WALK IN SPACE by Carmella Van Vleet, Dr. Kathy Sullivan
Kathy Sullivan wanted to go everywhere. Kathy liked fishing and swimming; flying planes and studying science. She followed her heart and eventually became a NASA astronaut and the first woman to walk in space.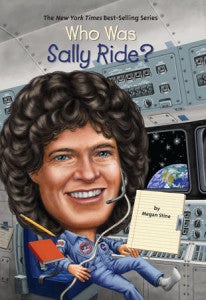 WHO WAS SALLY RIDE? by Megan Stine
In 1978, Sally Ride, a PhD candidate at Stanford University, responded to a newspaper ad to join the US astronaut program. She was accepted and became the first American woman astronaut to fly in space! Sally Ride was an astrophysicist who helped develop a robotic arm for space shuttles, and later, through Sally Ride Science, worked to make science cool and accessible for girls.
For more on these and related titles. visit the collection: Women in Science
Posted: March 9, 2017