There's a Book for That: Women in Translation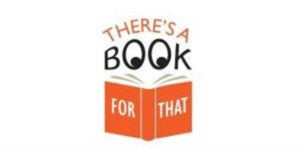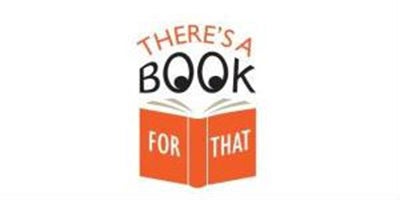 Before we say goodbye to August, we want to honor Women in Translation Month (#WITMonth). Launched in 2014 by book blogger Meytal Radzinski, Women in Translation Month focuses on women's writing from across the globe. Penguin Random House and PRHPS clients publish some of the most lauded translated fiction by women in the world. Here is a sampling: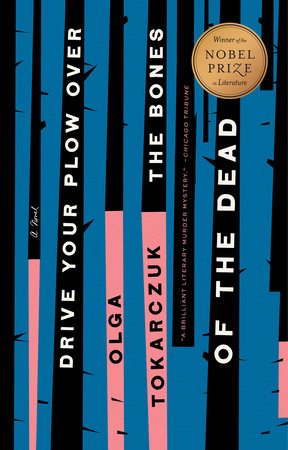 DRIVE YOUR PLOW OVER THE BONES OF THE DEAD: A NOVEL by Olga Tokarczuk; translated by Antonia Lloyd-Jones
Brilliantly inventive noir from the winner of the Nobel Prize in Literature
In a remote Polish village, Janina devotes the dark winter days to studying astrology, translating the poetry of William Blake, and taking care of the summer homes of wealthy Warsaw residents. Her reputation as a crank and a recluse is amplified by her not-so-secret preference for the company of animals over humans. Then a neighbor, Big Foot, turns up dead. Soon other bodies are discovered, in increasingly strange circumstances. As suspicions mount, Janina inserts herself into the investigation, certain that she knows whodunit. If only anyone would pay her mind…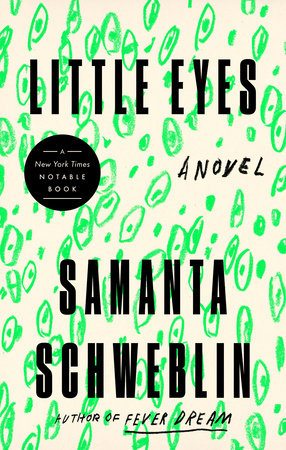 LITTLE EYES: A NOVEL by Samanta Schweblin; Translated by Megan McDowell
The characters in Samanta Schweblin's brilliant new novel, Little Eyes, reveal the beauty of connection between far-flung souls—but yet they also expose the ugly side of our increasingly linked world. Trusting strangers can lead to unexpected love, playful encounters, and marvelous adventure, butbut what happens when it can also pave the way for unimaginable terror? This is a story that is already happening; it's familiar and unsettling because it's our present and we're living it, we just don't know it yet. In this prophecy of a story, Schweblin creates a dark and complex world that's somehow so sensible, so recognizable, that once it's entered, no one can ever leave.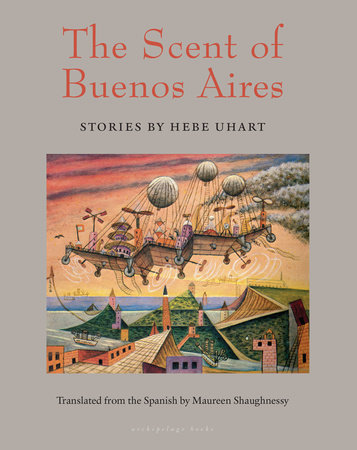 THE SCENT OF BUENOS AIRES: STORIES by Hebe Uhart; Translated by Maureen Shaughnessy
From one of Argentina's greatest contemporary storytellers, The Scent of Buenos Aires gathers twenty-five of Hebe Uhart's most remarkable and incandescent short stories in English for the first time.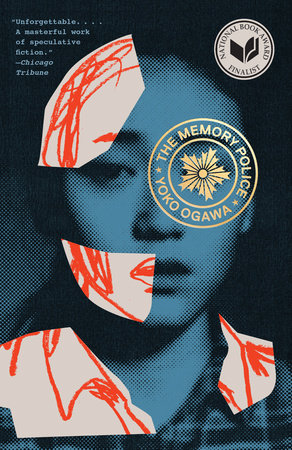 THE MEMORY POLICE: A NOVEL by Yoko Ogawa; Translated by Stephen Snyder
Finalist for the International Booker Prize and the National Book Award
On an unnamed island off an unnamed coast, objects are disappearing: first hats, then ribbons, birds, roses—until things become much more serious. Most of the island's inhabitants are oblivious to these changes, while those few imbued with the power to recall the lost objects live in fear of the draconian Memory Police, who are committed to ensuring that what has disappeared remains forgotten. When a young woman who is struggling to maintain her career as a novelist discovers that her editor is in danger from the Memory Police, she concocts a plan to hide him beneath her floorboards. As fear and loss close in around them, they cling to her writing as the last way of preserving the past.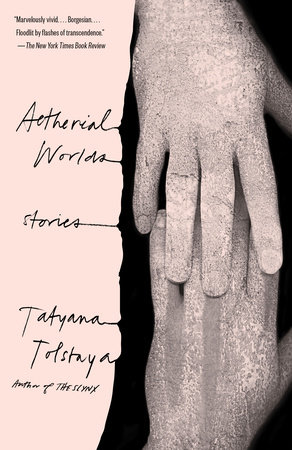 AETHERIAL WORLDS by Tatyana Tolstaya; Translated by Anya Migdal
Tolstaya's tales—rendered with the emotional insight of Chekhov, the surreal satire of Gogol, and a unique blend of humor and poetry all her own—transmute the quotidian into aetherial wonders. As these stories explore politics, identity, love, and loss, they cut to the quick of the Russian psyche even as they lay bare human universals. Whether contemplating the intricacies of telegram delivery in Leningrad or the meditative melancholy of holiday aspic, Tolstaya limns the stark elements of existence and our vibrant inner lives in an extraordinary vision of life on earth.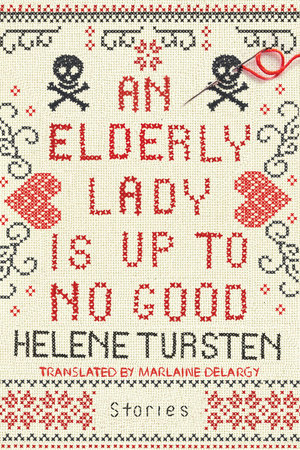 AN ELDERLY LADY IS UP TO NO GOOD by Helene Tursten; Translated by Marlaine Delargy
Maud is an irascible 88-year-old Swedish woman with no family, no friends, and…no qualms about a little murder. This funny, irreverent story collection by Helene Tursten, author of the Irene Huss investigations, features two-never-before translated stories that will keep you laughing all the way to the retirement home.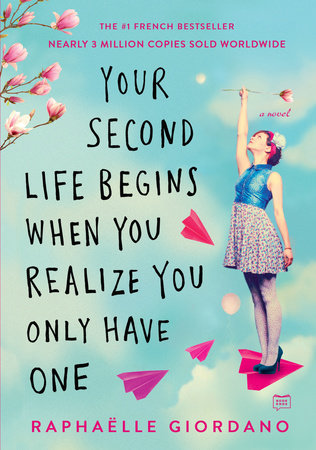 YOUR SECOND LIFE BEGINS WHEN YOU REALIZE YOU ONLY HAVE ONE by Raphaelle Giordano; Translated by Nick Caistor
At thirty-eight and a quarter years old, Paris native Camille has everything she needs to be happy, or so it seems: a good job, a loving husband, a wonderful son. Why then does she feel as if happiness has slipped through her fingers? All she wants is to find the path to joy. Camille's journey is full of surprising escapades, creative capers, and deep meaning, as she sets out to transform her life and realize her dreams one step at a time…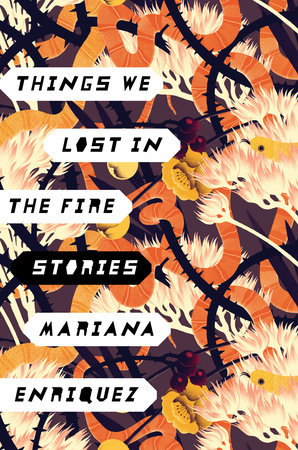 THINGS WE LOST IN THE FIRE: STORIES by Mariana Enriquez; Translated by Megan Mcdowell
In these wildly imaginative, devilishly daring tales of the macabre, internationally bestselling author Mariana Enriquez brings contemporary Argentina to vibrant life as a place where shocking inequality, violence, and corruption are the law of the land, while military dictatorship and legions of desaparecidos loom large in the collective memory. But alongside the black magic and disturbing disappearances, these stories are fueled by compassion for the frightened and the lost, ultimately bringing these characters—mothers and daughters, husbands and wives—into a surprisingly familiar reality.
For more on these titles visit the collection Women in Translation Month
---
There's a Book for That! is brought to you by Penguin Random House's Sales department. Please follow our Tumblr by clicking here—and share this link with your accounts: theresabookforthat.tumblr.com. Thank you!
Did you see something on the news or read about something on your commute? Perhaps you noticed something trending on Twitter? Did you think: "There's a book for that!"? Then please, send it our way at theresabookforthat@penguinrandomhouse.com
Posted: August 26, 2020