There's a Book for That: Women's Historical Fiction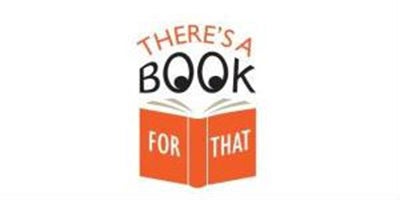 As we continue to honor Women's History Month in March, it's clear that novels about historical women are exceedingly popular. Thus, we've curated some new and noteworthy books for fans of the genre, or any reader who may like a dose of imagination with their history. The following fiction is sure to entertain and educate while you immerse yourselves in the fascinating lives of historical heroines!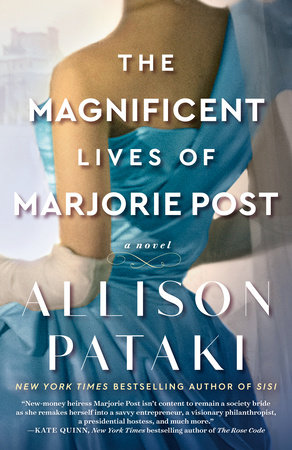 THE MAGNIFICENT LIVES OF MARJORIE POST: A NOVEL by Allison Pataki
Presidents have come and gone, but Marjorie Merriweather Post has hosted them all. Growing up in the modest farmlands of Battle Creek, Michigan, and later the heiress to the General Foods fortune, Marjorie was inspired by a few simple rules: always think for yourself, never take success for granted, and work hard—even while covered in imperial diamonds. From crawling through Moscow warehouses to rescue the Tsar's treasures to outrunning the Nazis in London, from serving the homeless of the Great Depression to entertaining Roosevelts, Kennedys, and Hollywood's biggest stars, Marjorie lived an epic life few could imagine…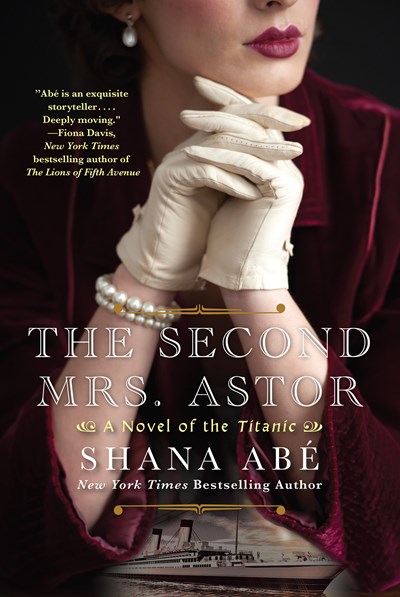 THE SECOND MRS. ASTOR: A HEARTBREAKING HISTORICAL NOVEL OF THE TITANIC by Shana Abe
Perfect for fans of Jennifer Chiaverini and Marie Benedict, this riveting novel takes you inside the scandalous courtship and catastrophic honeymoon aboard the Titanic of the most famous couple of their time—John Jacob Astor and Madeleine Force. Told in rich detail, this novel of sweeping historical fiction will stay with readers long after turning the last page.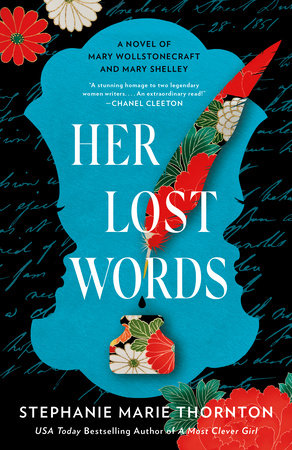 HER LOST WORDS: A NOVEL OF MARY WOLLSTONECRAFT AND MARY SHELLEY by Stephanie Marie Thornton
From A Vindication of the Rights of Woman to Frankenstein, a tale of two literary legends—a mother and daughter—discovering each other and finding themselves along the way. Stephanie Marie Thornton has written a riveting and inspiring novel about a firebrand feminist, her visionary daughter, and the many ways their words transformed our world.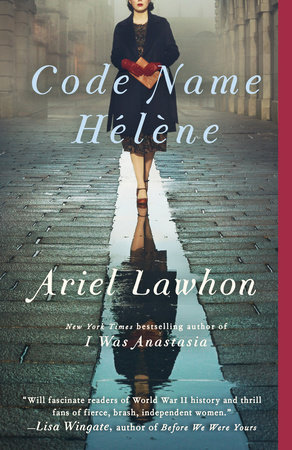 CODE NAME HÉLÈNE: A NOVEL by Ariel Lawhon
Based on the thrilling real-life story of Nancy Wake, a socialite spy who killed a Nazi with her bare hands and went on to become one of the most decorated women in WWII. Code Name Hélène is told in interweaving timelines organized around the four code names Nancy used during the war. The result is a spellbinding and moving story of enduring love, remarkable sacrifice and unfaltering resolve that chronicles the true exploits of a woman who deserves to be a household name.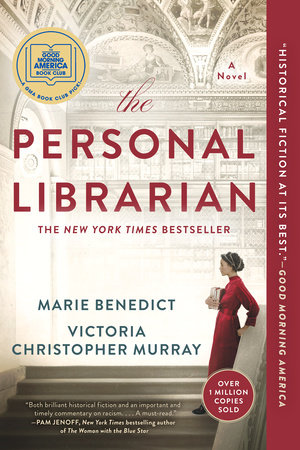 THE PERSONAL LIBRARIAN by Marie Benedict, Victoria Christopher Murray
A remarkable novel about J. P. Morgan's personal librarian, Belle da Costa Greene, the Black American woman who was forced to hide her true identity and pass as white in order to leave a lasting legacy that enriched our nation. The Personal Librarian tells the story of an extraordinary woman, famous for her intellect, style, and wit, and shares the lengths she must go to—for the protection of her family and her legacy—to preserve her carefully crafted white identity in the racist world in which she lives.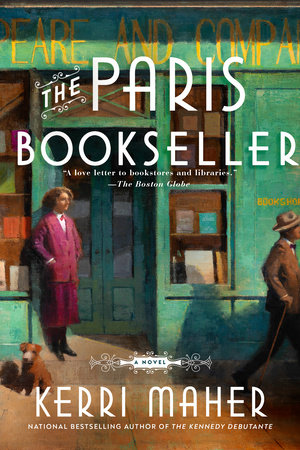 THE PARIS BOOKSELLER by Kerri Maher
The Paris Bookseller is the dramatic story of sylvia Beach who fought against incredible odds to bring one of the most important books of the 20th century to the world. When bookish young American Sylvia Beach opens Shakespeare and Company on a quiet street in Paris in 1919, she has no idea that she and her new bookstore will change the course of literature itself. Shakespeare and Company is more than a bookstore and lending library. It's where some of the most important literary friendships of the twentieth century are forged—none more so than the one between Irish writer James Joyce and Sylvia herself. When Joyce's controversial novel Ulysses is banned, Beach takes a massive risk and publishes it under the auspices of Shakespeare and Company.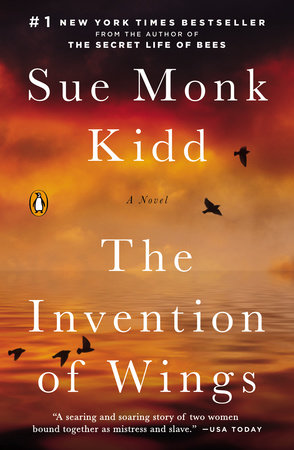 THE INVENTION OF WINGS: A NOVEL by Sue Monk Kidd
Inspired by the historical figure of Sarah Grimke, Kidd goes beyond the record to flesh out the rich interior lives of all of her characters, both real and invented, including Hetty "Handful" Grimke's cunning mother, Charlotte, who courts danger in her search for something better. This exquisitely written novel is a triumph of storytelling that looks with unswerving eyes at a devastating wound in American history, through women whose struggles for liberation, empowerment, and expression will leave no reader unmoved.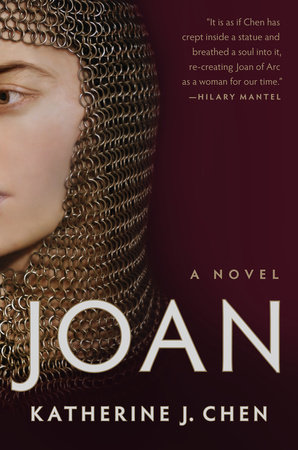 JOAN: A NOVEL OF JOAN OF ARC: A NOVEL by Katherine J. Chen
Girl. Warrior. Heretic. Saint? A stunning secular reimagining of the epic life of Joan of Arc, in the bold tradition of Hilary Mantel's Wolf Hall. With unforgettably vivid characters, transporting settings, and action-packed storytelling, Joan is a thrilling epic, a triumph of historical fiction, as well as a feminist celebration of one remarkable—and remarkably real—woman who left an indelible mark on history.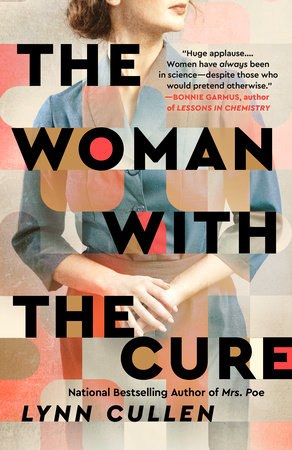 THE WOMAN WITH THE CURE by Lynn Cullen
In 1940s and '50s America, polio is as dreaded as the atomic bomb. No one's life is untouched by this disease that kills or paralyzes its victims, particularly children. Dorothy Horstmann is not focused on beating her colleagues to the vaccine. She just wants the world to have a cure. Applying the same determination that lifted her from a humble background as the daughter of immigrants, to becoming a doctor—often the only woman in the room—she hunts down the monster where it lurks: in the blood.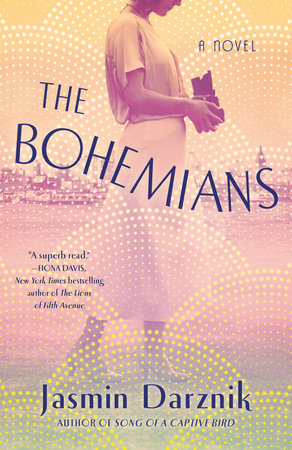 THE BOHEMIANS: A NOVEL by Jasmin Darznik
A dazzling novel of one of America's most celebrated photographers, Dorothea Lange, exploring the wild years in San Francisco that awakened her career-defining grit, compassion, and daring. As Dorothea sheds her innocence, her purpose is awakened and she grows into the figure we know from history—the artist whose iconic Depression-era photographs like "Migrant Mother" broke the hearts and opened the eyes of a nation.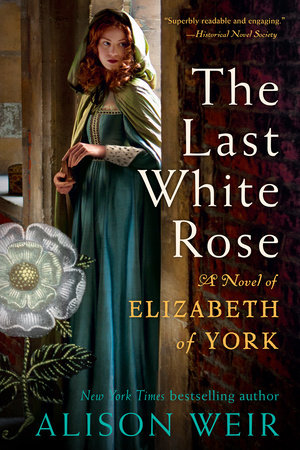 THE LAST WHITE ROSE: A NOVEL OF ELIZABETH OF YORK by Alison Weir
New York Times bestselling author Alison Weir explores the turbulent life of Henry VIII's mother, Elizabeth, the first queen of the Tudor dynasty, in this "superbly readable and engaging" (Historical Novels Society) novel.
For more information on these and related titles, visit the collection: Women's Historical Fiction
---
There's a Book for That! is brought to you by Penguin Random House's Sales department. Please follow our Tumblr by clicking here—and share this link with your accounts: theresabookforthat.tumblr.com. Thank you!
Did you see something on the news or read about something on your commute? Perhaps you noticed something trending on Twitter? Did you think: "There's a book for that!"? Then please, send it our way at theresabookforthat@penguinrandomhouse.com
Posted: March 22, 2023