There's a Book for That: Women's History Month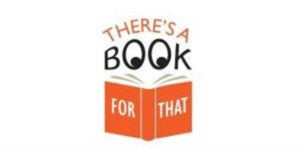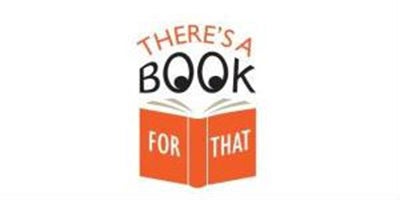 Welcome March and Women's History Month. In 1987, Congress designated the month of March "Women's History Month." In President Biden's proclamation of March 1, 2021, he states: "During Women's History Month, let us honor the accomplished and visionary women who have helped build our country, including those whose contributions have not been adequately recognized and celebrated. And let us pay tribute to the trailblazers from the recent and distant past for daring to envision a future for which no past precedent existed, and for building a Nation of endless possibilities for all of its women and girls."
In that vein, we've curated the following books about incredible women and their achievements to educate and inspire readers of all ages: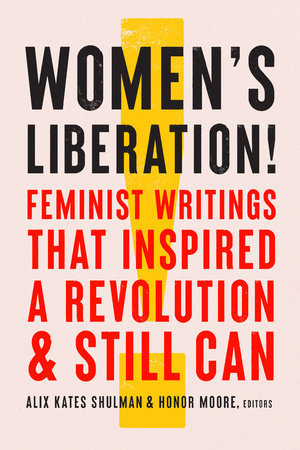 WOMEN'S LIBERATION!: FEMINIST WRITINGS THAT INSPIRED A REVOLUTION & STILL CAN edited by Alix Kates Shulman, Honor Moore
Women's Liberation! a groundbreaking collection recovering a generation's revolutionary insights, bold ideas that in some ways went underground, but are ready to inspire a new generation through more than 90 selections by over 100 different writers and collectives. Each piece is expertly introduced with headnotes by writers and activists Alix Kates Shulman and Honor Moore who experienced the revolutionary ferment of the 1960s and 70s firsthand.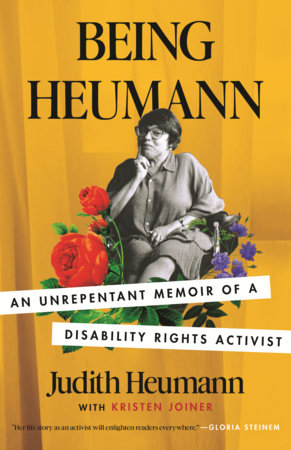 BEING HEUMANN: AN UNREPENTANT MEMOIR OF A DISABILITY RIGHTS ACTIVIST by Judith Heumann, Kristen Joiner
A Publishers Weekly Best Book of the Year for Nonfiction
One of the most influential disability rights activists in US history tells her personal story of fighting for the right to receive an education, have a job, and just be human.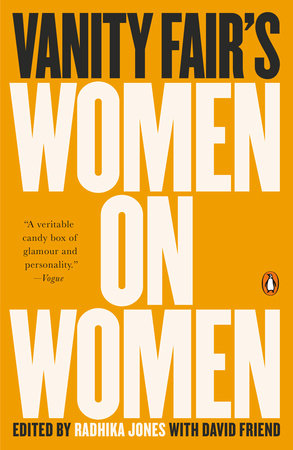 VANITY FAIR'S WOMEN ON WOMEN by Radhika Jones, David Friend
Looking back at the last thirty five years of Vanity Fair feature stories on women, by women, with an introduction by the magazine's editor in chief, Radhika Jones.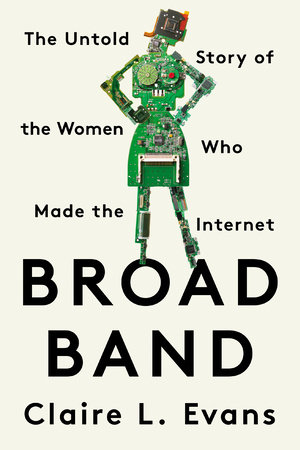 BROAD BAND: THE UNTOLD STORY OF THE WOMEN WHO MADE THE INTERNET by Claire L. Evans
If you loved "Hidden Figures" or The Rise of the Rocket Girls, you'll love Claire Evans' breakthrough book on the women who brought you the internet—written out of history, until now.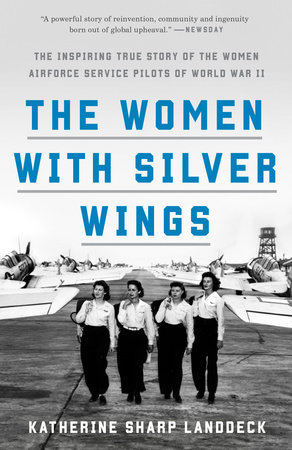 THE WOMEN WITH SILVER WINGS: THE INSPIRING TRUE STORY OF THE WOMEN AIRFORCE SERVICE PILOTS OF WORLD WAR II by Katherine Sharp Landdeck
The thrilling true story of the daring female aviators who helped the United States win World War II—only to be forgotten by the country they served.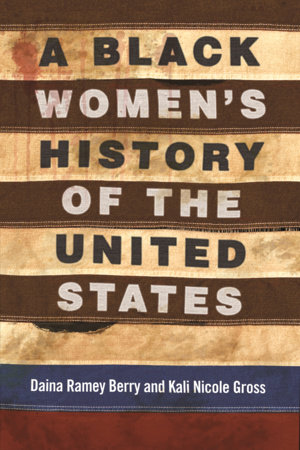 A BLACK WOMEN'S HISTORY OF THE UNITED STATES by Daina Ramey Berry, Kali Nicole Gross
2021 NAACP Image Award Nominee: Outstanding Literary Work – Non-Fiction
A Black Women's History of the United States reaches far beyond a single narrative to showcase Black women's lives in all their fraught complexities. Berry and Gross prioritize many voices: enslaved women, freedwomen, religious leaders, artists, queer women, activists, and women who lived outside the law. The result is a starting point for exploring Black women's history and a testament to the beauty, richness, rhythm, tragedy, heartbreak, rage, and enduring love that abounds in the spirit of Black women in communities throughout the nation.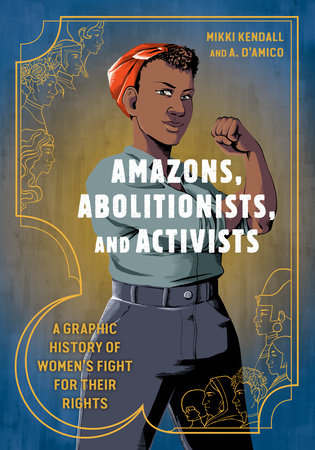 AMAZONS, ABOLITIONISTS, AND ACTIVISTS: A GRAPHIC HISTORY OF WOMEN'S FIGHT FOR THEIR RIGHTS by Mikki Kendall, A. D'Amico
A bold and gripping graphic history of the fight for women's rights
The ongoing struggle for women's rights has spanned human history, touched nearly every culture on Earth, and encompassed a wide range of issues, such as the right to vote, work, get an education, own property, exercise bodily autonomy, and beyond. Amazons, Abolitionists, and Activists is a fun and fascinating graphic novel-style primer that covers the key figures and events that have advanced women's rights from antiquity to the modern era. In addition, this compelling book illuminates the stories of notable women throughout history—from queens and freedom fighters to warriors and spies—and the progressive movements led by women that have shaped history, including abolition, suffrage, labor, civil rights, LGBTQ liberation, reproductive rights, and more. Examining where we've been, where we are, and where we're going, Amazons, Abolitionists, and Activists is an indispensable resource for people of all genders interested in the fight for a more liberated future.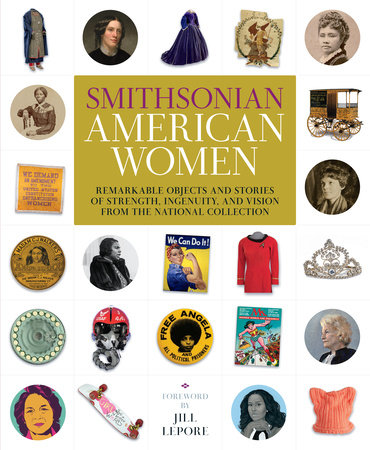 SMITHSONIAN AMERICAN WOMEN: REMARKABLE OBJECTS AND STORIES OF STRENGTH, INGENUITY, AND VISION FROM THE NATIONAL COLLECTIONForeword by Jill Lepore; Edited by Victoria Pope
An inspiring and surprising celebration of U.S. women's history told through Smithsonian artifacts illustrating women's participation in science, art, music, sports, fashion, business, religion, entertainment, military, politics, activism, and more.
FOR YOUNGER READERS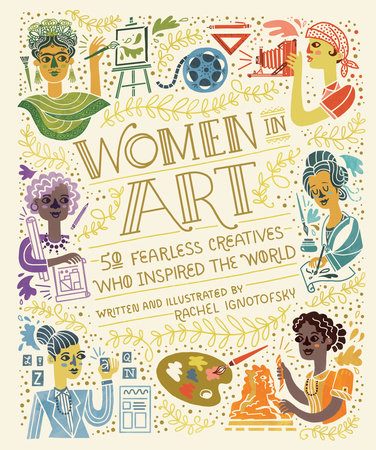 WOMEN IN ART: 50 FEARLESS CREATIVES WHO INSPIRED THE WORLD by Rachel Ignotofsky
Illustrated profiles of 50 pioneering female artists—from the 11th century to today—from the author of the New York Times bestseller Women in Science.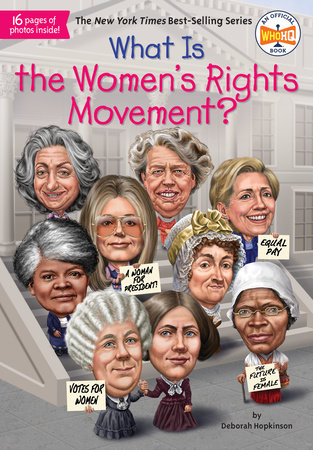 WHAT IS THE WOMEN'S RIGHTS MOVEMENT? By Deborah Hopkinson, Who HQ, Laurie A. Conley
From Susan B. Anthony and Elizabeth Cady Stanton to Gloria Steinem and Hillary Clinton, women throughout US history have fought for equality. In the nineteenth and early twentieth centuries, women were demanding the right to vote. During the 1960s, equal rights and opportunities for women—both at home and in the workplace—were pushed even further. And in the more recent past, Women's Marches have taken place across the world. Celebrate how far women have come with this inspiring read!
For more on these and many other relevant titles, visit Women's History 2021
Visit https://womenshistorymonth.gov/ for events and more information.
Read President Biden's entire proclamation here
---
There's a Book for That! is brought to you by Penguin Random House's Sales department. Please follow our Tumblr by clicking here—and share this link with your accounts: theresabookforthat.tumblr.com. Thank you!
Did you see something on the news or read about something on your commute? Perhaps you noticed something trending on Twitter? Did you think: "There's a book for that!"? Then please, send it our way at theresabookforthat@penguinrandomhouse.com
Posted: March 3, 2021