There's a Book for That: Women's History Month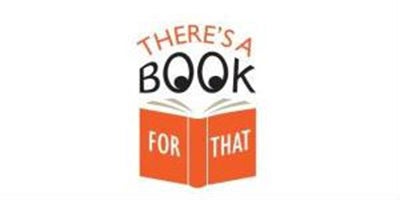 "Not many women got to live out the daydream of women—to have a room, even a section of a room, that only gets messed up when she messes it up herself."
― Maxine Hong Kingston
Welcome March and Women's History Month. In 1987, Congress designated the month of March "Women's History Month." In President Biden's proclamation, he states: "During Women's History Month, let us honor the accomplished and visionary women who have helped build our country, including those whose contributions have not been adequately recognized and celebrated. And let us pay tribute to the trailblazers from the recent and distant past for daring to envision a future for which no past precedent existed, and for building a Nation of endless possibilities for all of its women and girls."
To honor the occasion, we offer the following acclaimed memoirs and biographies by and about remarkable women from myriad fields of endeavor and backgrounds. May they inspire generations!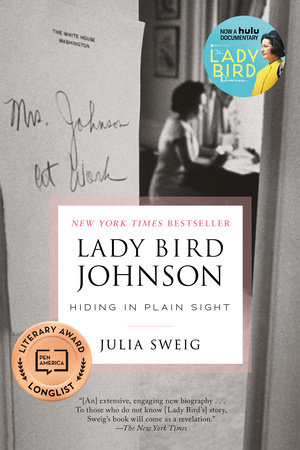 LADY BIRD JOHNSON: HIDING IN PLAIN SIGHT by Julia Sweig
The New York Times bestselling portrait of Lady Bird Johnson, and a major reevaluation of the profound yet underappreciated impact the First Lady's political instincts had on LBJ's presidency. Where no presidential biographer has understood the full impact of Lady Bird Johnson's work in the White House, Julia Sweig is the first to draw substantially on Lady Bird's own voice in her White House diaries to place Claudia Alta "Lady Bird" Johnson center stage and to reveal a woman ahead of her time—and an accomplished politician in her own right.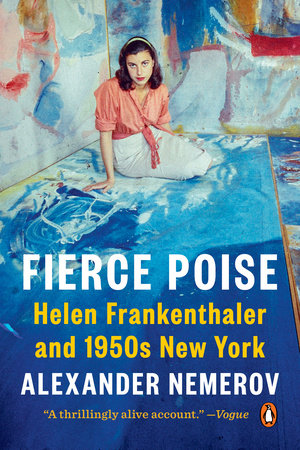 FIERCE POISE: HELEN FRANKENTHALER AND 1950S NEW YORK by Alexander Nemerov
A dazzling biography of one of the twentieth century's most respected painters, Helen Frankenthaler, as she came of age as an artist in postwar New York. Fierce Poise is an exhilarating ride through New York's 1950s art scene and a brilliant portrait of a young artist through the moments that shaped her.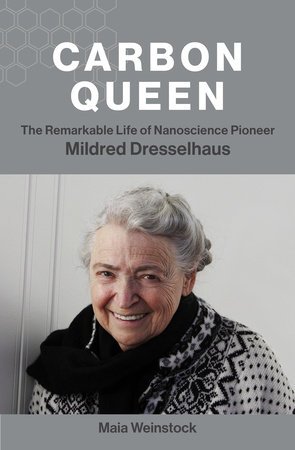 CARBON QUEEN: THE REMARKABLE LIFE OF NANOSCIENCE PIONEER MILDRED DRESSELHAUS by Maia Weinstock
The life of trailblazing physicist Mildred Dresselhaus, who expanded our understanding of the physical world. Weinstock explores the basics of Dresselhaus's work in carbon nanoscience accessibly and engagingly, describing how she identified key properties of carbon forms, including graphite, buckyballs, nanotubes, and graphene, leading to applications that range from lighter, stronger aircraft to more energy-efficient and flexible electronics.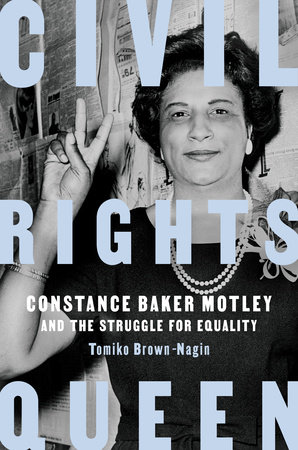 CIVIL RIGHTS QUEEN: CONSTANCE BAKER MOTLEY AND THE STRUGGLE FOR EQUALITY by Tomiko Brown-Nagin
Civil Rights Queen captures the story of a remarkable American life, a figure who remade law and inspired the imaginations of African Americans across the country. Burnished with an extraordinary wealth of research, award-winning, esteemed Civil Rights and legal historian and dean of the Harvard Radcliffe Institute, Tomiko Brown-Nagin brings Motley to life in these pages.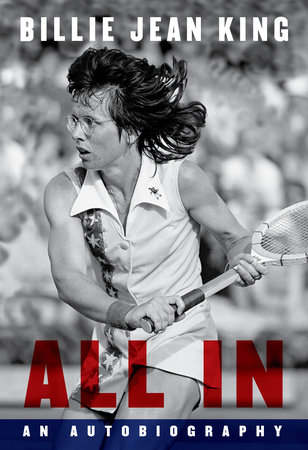 ALL IN: AN AUTOBIOGRAPHY by Billie Jean King, Johnette Howard, Maryanne Vollers
An inspiring and intimate self-portrait of the champion of equality that encompasses her brilliant tennis career, unwavering activism, and an ongoing commitment to fairness and social justice.
"A story about the personal strength, immense growth, and undeniable greatness of one woman who fearlessly stood up to a culture trying to break her down."—Serena Williams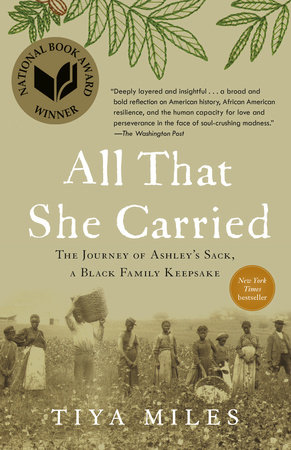 ALL THAT SHE CARRIED: THE JOURNEY OF ASHLEY'S SACK, A BLACK FAMILY KEEPSAKE by Tiya Miles
NATIONAL BOOK AWARD WINNER
In a display case in the Smithsonian's National Museum of African American History and Culture sits a rough cotton bag, called Ashley's Sack, embroidered with just a handful of words that evoke a sweeping family story of loss and of love, passed down through generations. In All That She Carried, renowned historian Tiya Miles traces the life of a single object handed down through three generations of Black women to craft an extraordinary testament to people who are left out of the archives.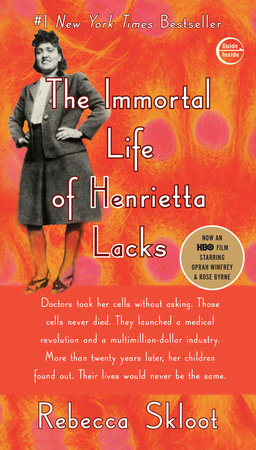 THE IMMORTAL LIFE OF HENRIETTA LACKS by Rebecca Skloot
Her name was Henrietta Lacks, but scientists know her as HeLa. She was a poor black tobacco farmer whose cells—taken without her knowledge in 1951—became one of the most important tools in medicine, bought and sold by the billions, with devastating effects on her family. Now in paperback, this phenomenal New York Times bestseller tells a riveting story of ethics, race, and medicine colliding; of scientific discovery and faith healing; and of a daughter's persistent desire to know her mother.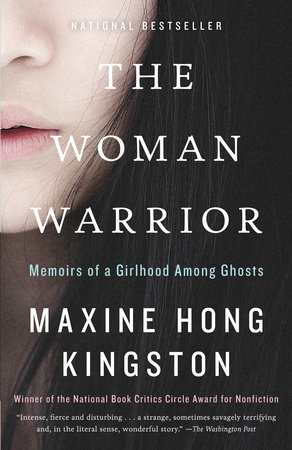 THE WOMAN WARRIOR: MEMOIRS OF A GIRLHOOD AMONG GHOSTS by Maxine Hong Kingston
NATIONAL BOOK CRITICS CIRCLE AWARD WINNER • NATIONAL BESTSELLER • With this book, the acclaimed author created an entirely new form—an exhilarating blend of autobiography and mythology, of world and self, of hot rage and cool analysis. First published in 1976, it has become a classic in its innovative portrayal of multiple and intersecting identities—immigrant, female, Chinese, American.
For more on these and many other relevant titles, visit Women's History 2022
Visit https://womenshistorymonth.gov/ for events and more information.
---
There's a Book for That! is brought to you by Penguin Random House's Sales department. Please follow our Tumblr by clicking here—and share this link with your accounts: theresabookforthat.tumblr.com. Thank you!
Did you see something on the news or read about something on your commute? Perhaps you noticed something trending on Twitter? Did you think: "There's a book for that!"? Then please, send it our way at theresabookforthat@penguinrandomhouse.com
Posted: March 2, 2022