There's a Book for That: Women's History Month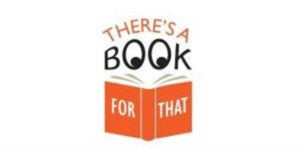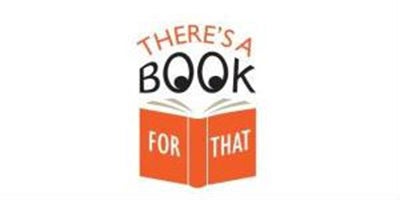 Welcome March and Women's History Month. In 1987, Congress designated the month of March "Women's History Month." In President Biden's proclamation, he states: "During Women's History Month… let us pay tribute to the trailblazers from the recent and distant past for daring to envision a future for which no past precedent existed, and for building a Nation of endless possibilities for all of its women and girls."
To honor the occasion, below are recent, classic and acclaimed memoirs and biographies about remarkable women from myriad fields of endeavor and backgrounds: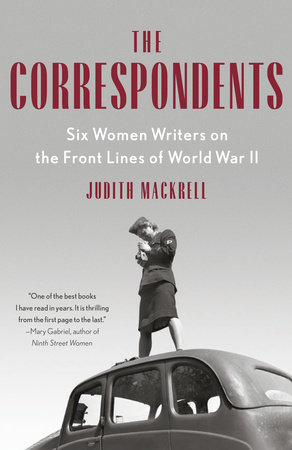 THE CORRESPONDENTS: SIX WOMEN WRITERS ON THE FRONT LINES OF WORLD WAR II by Judith Mackrell
The riveting, untold history of a group of heroic women reporters who revolutionized the narrative of World War II—from Martha Gellhorn, who out-scooped her husband, Ernest Hemingway, to Lee Miller, a Vogue cover model turned war correspondent. From chasing down sources and narrowly dodging gunfire to conducting tumultuous love affairs and socializing with luminaries like Eleanor Roosevelt, Picasso, and Man Ray, these six women are captured in all their complexity.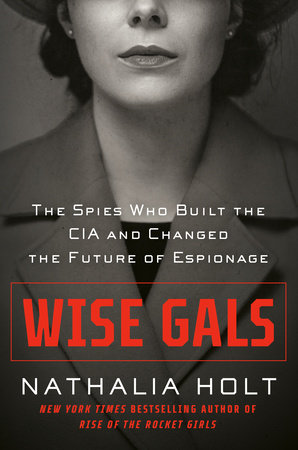 WISE GALS: THE SPIES WHO BUILT THE CIA AND CHANGED THE FUTURE OF ESPIONAGE by Nathalia Holt
From the New York Times bestselling author of Rise of the Rocket Girls comes the never-before-told story of a small cadre of influential female spies in the precarious early days of the CIA—women who helped create the template for cutting-edge espionage (and blazed new paths for equality in the workplace) in the treacherous post-WWII era.   Meticulously researched and beautifully told, Holt uses firsthand interviews with past and present officials and declassified government documents to uncover the stories of these four inspirational women.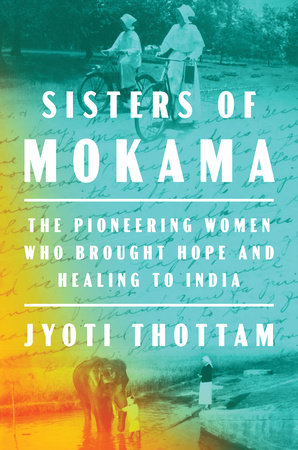 SISTERS OF MOKAMA: THE PIONEERING WOMEN WHO BROUGHT HOPE AND HEALING TO INDIA by Jyoti Thottam
The never-before-told story of six intrepid Kentucky nuns, their journey to build a hospital in the poorest state in India, and the Indian nurses whose lives would never be the same. Fascinated by her mother's story, Thottam draws upon twenty years' worth of research to bring to life the hopes, struggles, and accomplishments of these ordinary women—both American and Indian—who succeeded against the odds during the tumult and trauma of the years after World War II.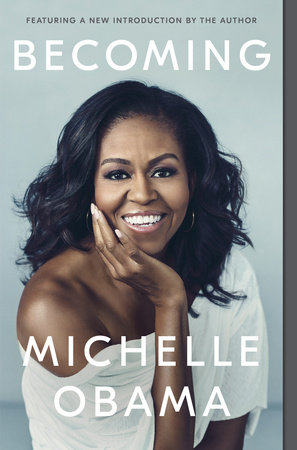 BECOMING by Michelle Obama
In her memoir, a work of deep reflection and mesmerizing storytelling, Michelle Obama invites readers into her world, chronicling the experiences that have shaped her—from her childhood on the South Side of Chicago to her years as an executive balancing the demands of motherhood and work, to her time spent at the world's most famous address. With unerring honesty and lively wit, she describes her triumphs and her disappointments, both public and private, telling her full story as she has lived it—in her own words and on her own terms. Warm, wise, and revelatory, Becoming is the deeply personal reckoning of a woman of soul and substance who has steadily defied expectations—and whose story inspires us to do the same.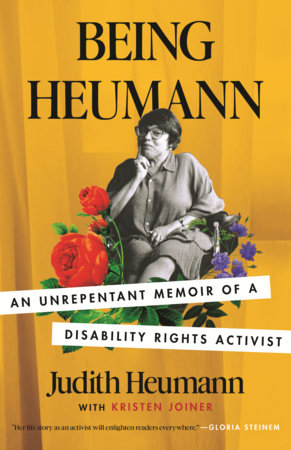 BEING HEUMANN: AN UNREPENTANT MEMOIR OF A DISABILITY RIGHTS ACTIVIST by Judith Heumann, Kristen Joiner
One of the most influential disability rights activists in US history tells her personal story of fighting for the right to receive an education, have a job, and just be human.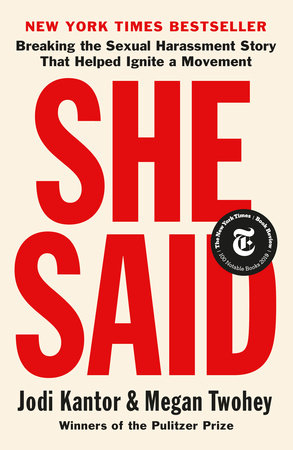 SHE SAID: BREAKING THE SEXUAL HARASSMENT STORY THAT HELPED IGNITE A MOVEMENT by Jodi Kantor, Megan Twohey
Now a major motion picture, starring Carey Mulligan and Zoe Kazan
From Pulitzer Prize-winning journalists Jodi Kantor and Megan Twohey, the untold story of their investigation of Harvey Weinstein and its consequences for the #MeToo movement. In the tradition of great investigative journalism, She Said tells a thrilling story about the power of truth and reveals the inspiring and affecting journeys of the women who spoke up—for the sake of other women, for future generations, and for themselves.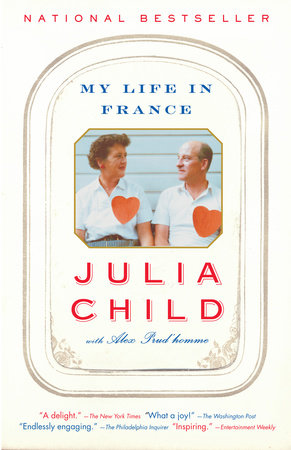 MY LIFE IN FRANCE by Julia Child
Julia's story of her transformative years in France in her own words is "captivating … her marvelously distinctive voice is present on every page." (San Francisco Chronicle).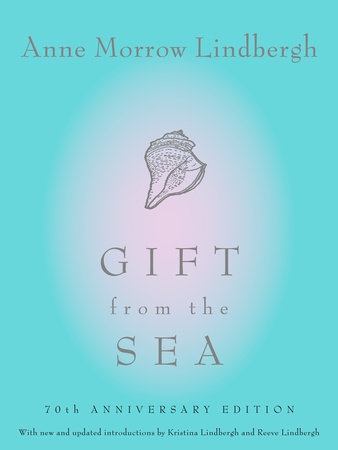 GIFT FROM THE SEA (50th-Anniversary Edition) by Anne Morrow Lindbergh, Reeve Lindbergh
With meditations on youth and age, love and marriage, peace, solitude, and contentment, here is an inimitable classic that guides us to find a space for contemplation and creativity in our own lives.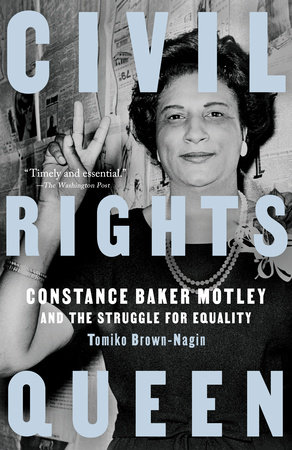 CIVIL RIGHTS QUEEN: CONSTANCE BAKER MOTLEY AND THE STRUGGLE FOR EQUALITY by Tomiko Brown-Nagin
Civil Rights Queen captures the story of a remarkable American life, a figure who remade law and inspired the imaginations of African Americans across the country. Burnished with an extraordinary wealth of research, award-winning, esteemed Civil Rights and legal historian and dean of the Harvard Radcliffe Institute, Tomiko Brown-Nagin brings Motley to life in these pages.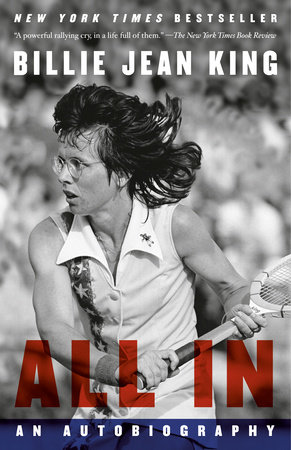 ALL IN: AN AUTOBIOGRAPHY by Billie Jean King, Johnette Howard, Maryanne Vollers
An inspiring and intimate self-portrait of the champion of equality that encompasses her brilliant tennis career, unwavering activism, and an ongoing commitment to fairness and social justice.
"A story about the personal strength, immense growth, and undeniable greatness of one woman who fearlessly stood up to a culture trying to break her down."—Serena Williams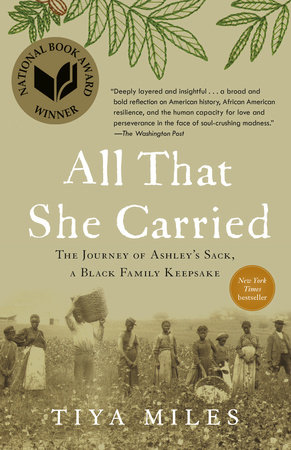 ALL THAT SHE CARRIED: THE JOURNEY OF ASHLEY'S SACK, A BLACK FAMILY KEEPSAKE by Tiya Miles
NATIONAL BOOK AWARD WINNER
In All That She Carried, renowned historian Tiya Miles  traces the life of a single object handed down through three generations of Black women to craft an extraordinary testament to people who are left out of the archives. All That She Carried is a poignant story of resilience and love passed down against steep odds. It honors the creativity and resourcefulness of people who preserved family ties when official systems refused to do so, and it serves as a visionary illustration of how to reconstruct and recount their stories today.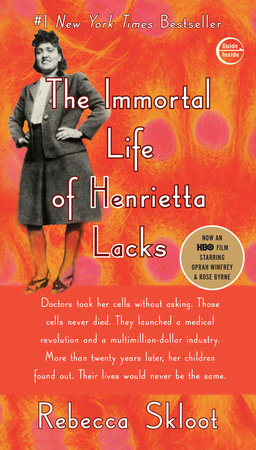 THE IMMORTAL LIFE OF HENRIETTA LACKS by Rebecca Skloot
Her name was Henrietta Lacks, but scientists know her as HeLa. She was a poor black tobacco farmer whose cells—taken without her knowledge in 1951—became one of the most important tools in medicine, bought and sold by the billions, with devastating effects on her family. Now in paperback, this phenomenal New York Times bestseller tells a riveting story of ethics, race, and medicine colliding; of scientific discovery and faith healing; and of a daughter's persistent desire to know her mother.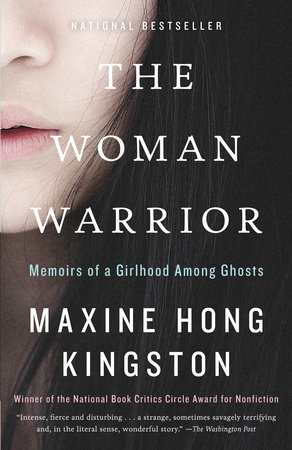 THE WOMAN WARRIOR: MEMOIRS OF A GIRLHOOD AMONG GHOSTS by Maxine Hong Kingston
With this book, the acclaimed author created an entirely new form—an exhilarating blend of autobiography and mythology, of world and self, of hot rage and cool analysis. First published in 1976, it has become a classic in its innovative portrayal of multiple and intersecting identities—immigrant, female, Chinese, American.
For more on these and many other relevant titles, visit Women's History 2023
Visit https://womenshistorymonth.gov/ for events and more information.
---
There's a Book for That! is brought to you by Penguin Random House's Sales department. Please follow our Tumblr by clicking here—and share this link with your accounts: theresabookforthat.tumblr.com. Thank you!
Did you see something on the news or read about something on your commute? Perhaps you noticed something trending on Twitter? Did you think: "There's a book for that!"? Then please, send it our way at theresabookforthat@penguinrandomhouse.com
Posted: February 28, 2023