There's a Book for That: Women's History Month for Young Readers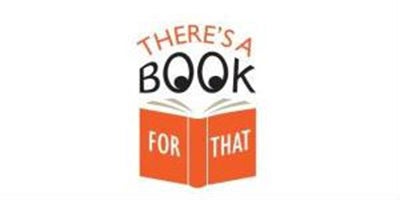 In March, for Women's History Month, we honor women who have had a lasting impact on our culture and society. The following books, written for young readers, celebrate women in leadership, the arts, science, sports and more: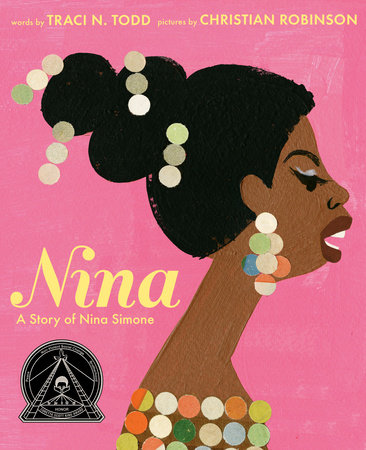 NINA: A STORY OF NINA SIMONE by Traci N. Todd, Christian Robinson
2022 Coretta Scott King Book Award Honoree!
This luminous, defining picture book biography illustrated by Caldecott Honoree Christian Robinson, tells the remarkable and inspiring story of acclaimed singer Nina Simone and her bold, defiant, and exultant legacy. During her first performances under the name of Nina Simone her voice was rich and sweet but as the Civil Rights Movement gained steam, Nina's voice soon became a thunderous roar as she raised her voice in powerful protest in the fight against racial inequality and discrimination.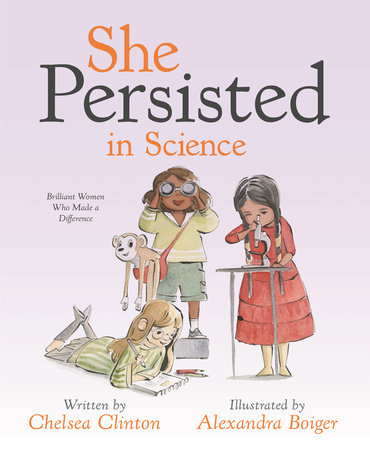 SHE PERSISTED IN SCIENCE: BRILLIANT WOMEN WHO MADE A DIFFERENCE by Chelsea Clinton, Alexandra Boiger
She Persisted in Science is for everyone who's ever had questions about the world around them or the way things work, and who won't give up until they find their answers.
"[A] lovely, moving work of children's literature [and a] polished introduction to a diverse and accomplished group of women." —Publishers Weekly, starred review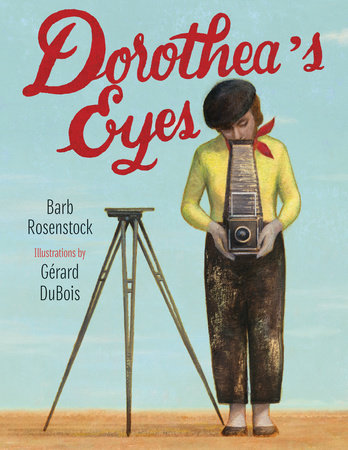 DOROTHEA'S EYES: DOROTHEA LANGE PHOTOGRAPHS THE TRUTH by Barb Rosenstock, Gerard Dubois
Here is the powerful and inspiring biography of Dorothea Lange, activist, social reformer, and one of the founders of documentary photography. After a childhood bout of polio left her with a limp, all Dorothea Lange wanted to do was disappear. But her desire not to be seen helped her learn how to blend into the background and observe. With a passion for the artistic life, and in spite of her family's disapproval, Lange pursued her dream to become a photographer and focused her lens on the previously unseen victims of the Great Depression.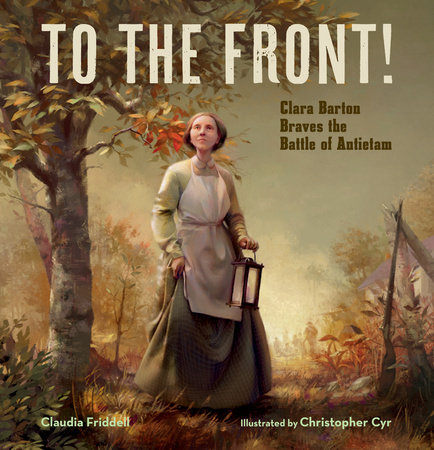 TO THE FRONT!: CLARA BARTON BRAVES THE BATTLE OF ANTIETAM by Claudia Friddell, Christopher Cyr
This powerful tribute to Civil War nurse Clara Barton and her heroic efforts during the Battle of Antietam reveals how she earned the name "The Angel of the Battlefield," and shows the beginnings of her journey as one of our country's greatest humanitarians and the founder of the American Red Cross.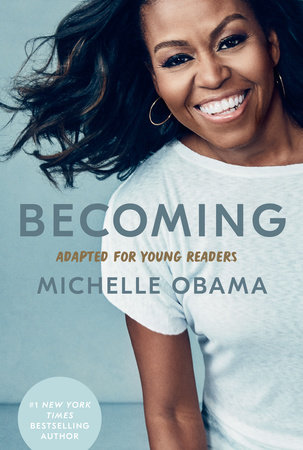 BECOMING: ADAPTED FOR YOUNG READERS by Michelle Obama
Michelle Robinson was born on the South Side of Chicago. From her modest beginnings, she would become Michelle Obama, the inspiring and powerful First Lady of the United States, when her husband, Barack Obama, was elected the forty-fourth president. They would be the first Black First Family in the White House and serve the country for two terms. Most important, this volume for young people is an honest and fascinating account of Michelle Obama's life led by example. She shares her views on how all young people can help themselves as well as help others, no matter their status in life. She asks readers to realize that no one is perfect, and that the process of becoming is what matters, as finding yourself is ever evolving. In telling her story with boldness, she asks young readers: Who are you, and what do you want to become?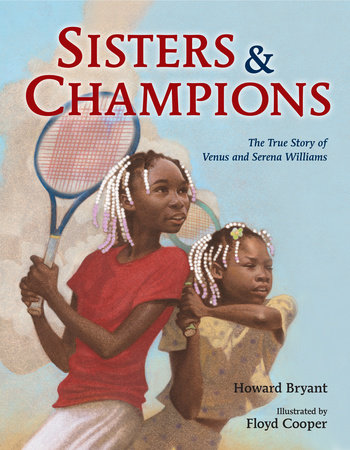 SISTERS AND CHAMPIONS: THE TRUE STORY OF VENUS AND SERENA WILLIAMS by Howard Bryant, Floyd Cooper
An inspiring picture book sports biography about two of the greatest female tennis players of all-time! Venus and Serena Williams: Best friends. Sisters. Champions.
For more on these and many other relevant titles, visit Women's History for kids 2022
---
Visit https://womenshistorymonth.gov/ for events and more information.
There's a Book for That! is brought to you by Penguin Random House's Sales department. Please follow our Tumblr by clicking here—and share this link with your accounts: theresabookforthat.tumblr.com. Thank you!
Did you see something on the news or read about something on your commute? Perhaps you noticed something trending on Twitter? Did you think: "There's a book for that!"? Then please, send it our way at theresabookforthat@penguinrandomhouse.com
Posted: March 16, 2022