There's a Book for That: Women's History Month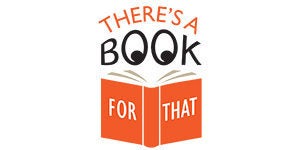 Welcome Women's History Month! In 1987, after being petitioned by the National Women's History Project, Congress designated the month of March "Women's History Month." While women's rights and issues have continued to see progress since then, there is more to do. The Equal Rights Amendment has yet to become part of the United States Constitution and many young people don't know what it is. Women's History Month allows for reflection and education – where we've been and where we need to go. It's also a time to honor all the activists, leaders, creators, pioneers, athletes, artists that have furthered, and continue to strengthen, the role and visibility of women in the world. Here are some of the more recent, excellent books about inspiring women and their achievements that do so: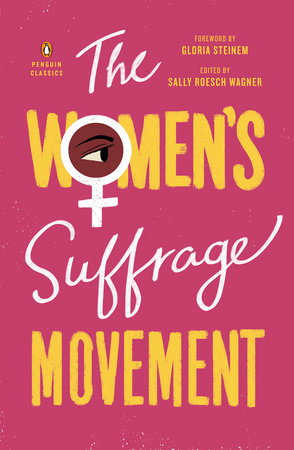 THE WOMEN'S SUFFRAGE MOVEMENT edited by Sally Roesch Wagner; Foreword by Gloria Steinem
An intersectional anthology of works by the known and unknown women that shaped and established the suffrage movement, in time for the 2020 centennial of women's right to vote, with a foreword by Gloria Steinem.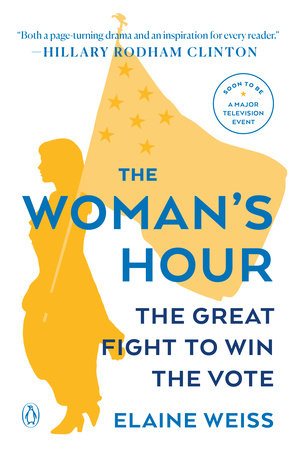 THE WOMAN'S HOUR: THE GREAT FIGHT TO WIN THE VOTE by Elaine Weiss
Soon to be a major television event, the nail-biting climax of one of the greatest political battles in American history: the ratification of the constitutional amendment that granted women the right to vote.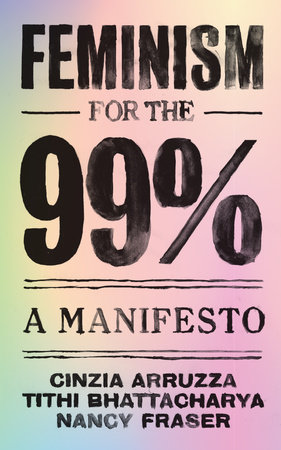 FEMINISM FOR THE 99% by Nancy Fraser, Tithi Bhattacharya, Cinzia Arruzza
Named one of Vogue's "Most Anticipated Books of 2019"
Unaffordable housing, poverty wages, healthcare, climate change, border policing; not the issues you ordinarily hear feminists talking about. But don't these issues impact the vast majority of women globally? Taking as its inspiration the new wave of feminist militancy that has erupted globally, this Manifesto makes a simple but powerful case: Feminism shouldn't start—or stop—with seeing women represented at the top of society. It must start with those at the bottom, and fight for the world they deserve.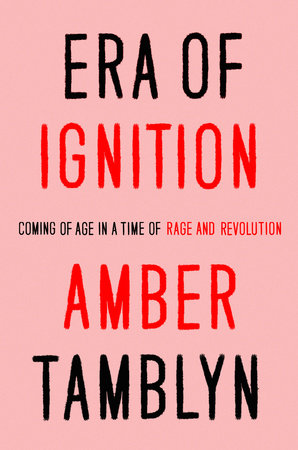 ERA OF IGNITION: COMING OF AGE IN A TIME OF RAGE AND REVOLUTION by Amber Tamblyn
A passionate and deeply personal exploration of feminism during divisive times by actor, filmmaker, and activist Amber Tamblyn.
Through her fierce op-eds and tireless work as one of the founders of the Time's Up organization, Amber has emerged as a bold, outspoken, and respected advocate for women's rights. In Era of Ignition, she addresses gender inequality and the judgment paradigm, misogyny and discrimination, trauma and the veiled complexities of consent, white feminism and pay parity, reproductive rights and sexual assault—all told through the very personal lens of her own experiences, as well as those of her Sisters in Solidarity.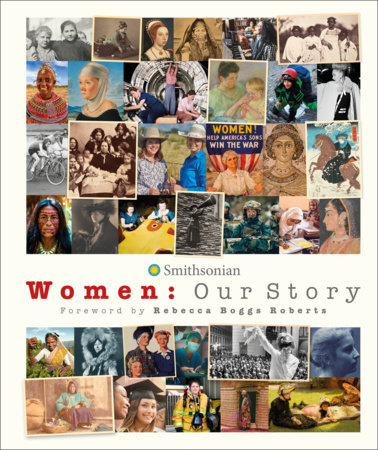 WOMEN: OUR STORY by DK, Rebecca Boggs Roberts
Packed full of evocative images, this gloriously illustrated book reveals the key events in women's history—from early matriarchal societies through women's suffrage, the Suffragette movement, 20th-century feminism, and gender politics, to recent movements such as #MeToo and International Women's Day—and the key role women have had in shaping our past.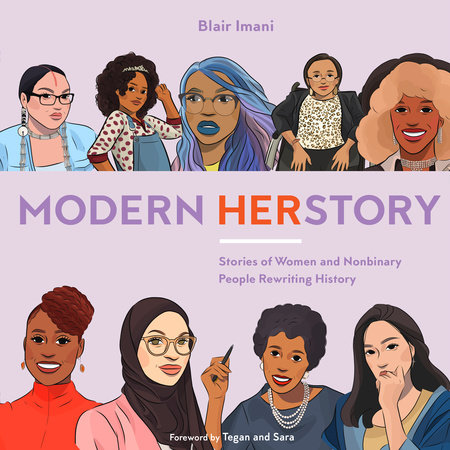 MODERN HERSTORY: STORIES OF WOMEN AND NONBINARY PEOPLE REWRITING HISTORY by Blair Imani, Tegan and Sara, Monique Le
An inspiring and radical celebration of 70 women, girls, and gender nonbinary people who have changed—and are still changing—the world, from the Civil Rights Movement and Stonewall riots through Black Lives Matter and beyond.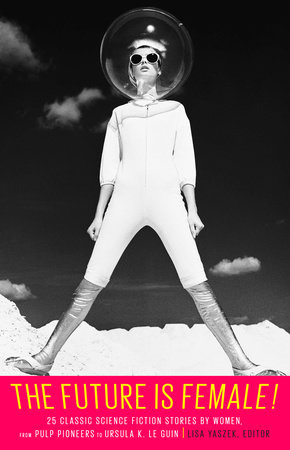 THE FUTURE IS FEMALE! 25 CLASSIC SCIENCE FICTION STORIES BY WOMEN, FROM PULP PIONEERS TO URSULA K. LE GUIN , A Library of America Special Publication edited by Lisa Yaszek
Space-opera heroines, gender-bending aliens, post-apocalyptic pregnancies, changeling children, interplanetary battles of the sexes, and much more: a groundbreaking new collection of classic American science fiction by women from the 1920s to the 1960s. Imagining strange worlds and unexpected futures, looking into and beyond new technologies and scientific discoveries, in utopian fantasies and tales of cosmic horror, these women created and shaped speculative fiction as surely as their male counterparts. Their provocative, mind-blowing stories combine to form a thrilling multidimensional voyage of literary-feminist exploration and recovery.
WOMEN PHOTOGRAPHERS: FROM JULIA MARGARET CAMERON TO CINDY SHERMAN edited by Boris Friedewald
Since the inception of photography as an art form nearly 200 years ago, women have played an important role in the development of the genre, often pushing boundaries and defying social convention. This comprehensive volume features 55 of the most important women photographers. Each artist is profiled in spreads featuring splendid reproductions of key works and an in-depth overview of her career and contributions to the art of photography.
FOR YOUNGER READERS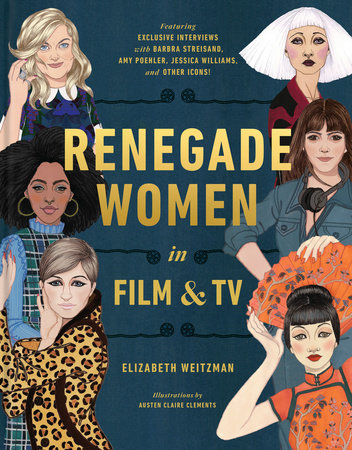 RENEGADE WOMEN IN FILM AND TV: 50 TRAILBLAZERS IN FILM AND TV by Elizabeth Weitzman; Illustrated by Austen Claire Clements
Fully illustrated, Renegade Women highlights the accomplishments of fifty women in the entertainment industry, from household names such as Lucille Ball, Oprah Winfrey, and Nora Ephron to the more obscure ones such as Helen Gibson (the first female professional stuntwoman), Thelma Schoonmaker (the legendary film editor coveted by Martin Scorsese), and Frances Marion (the first screenwriter—of any gender—to win two Academy Awards). With "essential viewing" sidebars and a mixture of profiles and interviews with the pioneers themselves, Renegade Women is a celebration of the many women who succeeded against all odds, changing the film industry in front of the camera, behind the scenes, and between takes.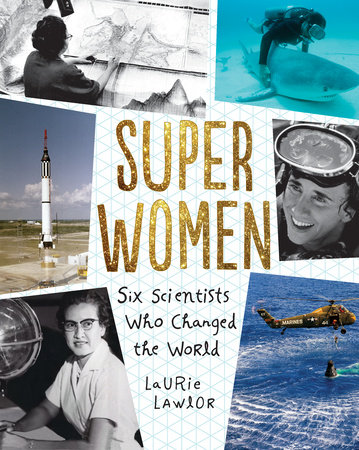 SUPER WOMEN: SIX SCIENTISTS WHO CHANGED THE WORLD by Laurie Lawlor
Super Women celebrates the scientific as well as the social significance of six incredible women who broke new ground with their research, busted through glass ceilings with their careers, and advanced humanity's understanding of our world in the process. These amazing women defied prejudice to succeed in the sciences using genius, ambition, and perseverance. The beautifully written book includes key photographs, a glossary, and source notes—and is truly an important book for our time.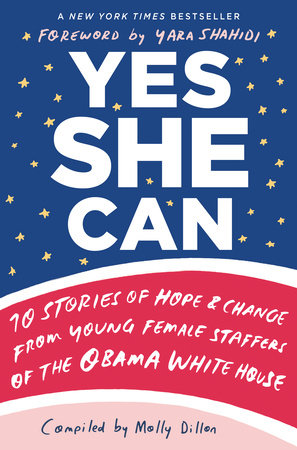 YES SHE CAN: 10 STORIES OF HOPE & CHANGE FROM YOUNG FEMALE STAFFERS OF THE OBAMA WHITE HOUSE by Molly Dillon
"An excellent guide to the how and why of a life of public service."—Amy Poehler
Return to President Obama's White House in this anthology for young women by young women, featuring stories from ten inspiring young staffers who joined his administration in their 20s with the hope of making a difference.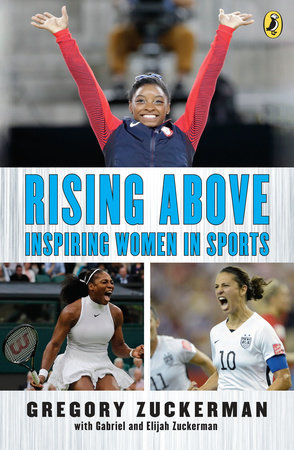 RISING ABOVE: INSPIRING WOMEN IN SPORTS by Gregory Zuckerman, Elijah Zuckerman, Gabriel Zucke…
These are the inspirational real-life stories of female superstar athletes Serena and Venus Williams, Simone Biles, Carli Lloyd, and more—role models all. Perfect for sports fans, aspiring athletes, and readers of sports biographies. The athletes featured in this book met earth-shaking challenges head on, and through hard work and perseverance, went on to conquer the sports world. This collection of mini biographies, complete with first-hand content drawn from interviews, is a source of inspiration and self-empowerment for kids and sports fans of all ages.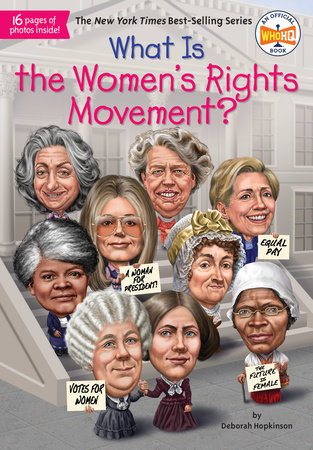 WHAT IS THE WOMEN'S RIGHTS MOVEMENT? By Deborah Hopkinson, Who HQ, Laurie A. Conley
From Susan B. Anthony and Elizabeth Cady Stanton to Gloria Steinem and Hillary Clinton, women throughout US history have fought for equality. In the nineteenth and early twentieth centuries, women were demanding the right to vote. During the 1960s, equal rights and opportunities for women—both at home and in the workplace—were pushed even further. And in the more recent past, Women's Marches have taken place across the world. Celebrate how far women have come with this inspiring read!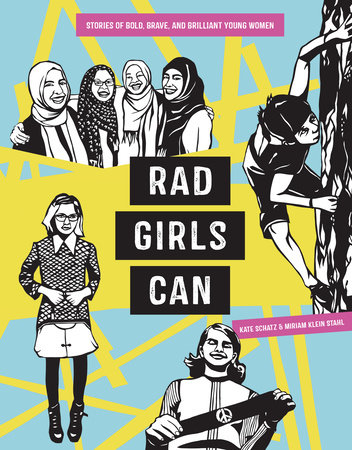 RAD GIRLS CAN: STORIES OF BOLD, BRAVE, AND BRILLIANT YOUNG WOMEN by Kate Schatz, Miriam Klein Stahl
From the New York Times best-selling authors of Rad Women Worldwide and Rad American Women A-Z, a bold and brave collection of stories and art about inspiring and accomplished girls who have made positive impacts on the world before the age of 20.
For more on these and many other relevant titles, visit Women's History 2019
---
There's a Book for That! is brought to you by Penguin Random House's Sales department. Please follow our Tumblr by clicking here—and share this link with your accounts: theresabookforthat.tumblr.com. Thank you!
Did you see something on the news or read about something on your commute? Perhaps you noticed something trending on Twitter? Did you think: "There's a book for that!"? Then please, send it our way at theresabookforthat@penguinrandomhouse.com
Posted: March 6, 2019