There's a Book for That: Woodstock!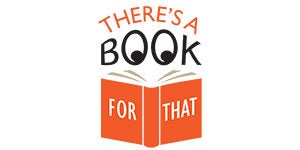 It's a special week in our cultural history – Woodstock turns 50! The legendary music festival was held August 15–18, 1969. Billed as "an Aquarian Exposition: 3 Days of Peace & Music" it was held at Max Yasgur's 600-acre dairy farm in Bethel, New York and attracted an audience of more than 400,000 to hear Jimi Hendrix, Joan Baez, The Grateful Dead, Crosby, Stills Nash & Young and The Who, to name a handful. As Joni Mitchell said, "Woodstock was a spark of beauty" where half-a-million kids "saw that they were part of a greater organism." If you were there, then you have your own story to tell and relive! If you are curious about what all the lore is about… we've got some stage-worthy titles you'll want to read. Then let the music play!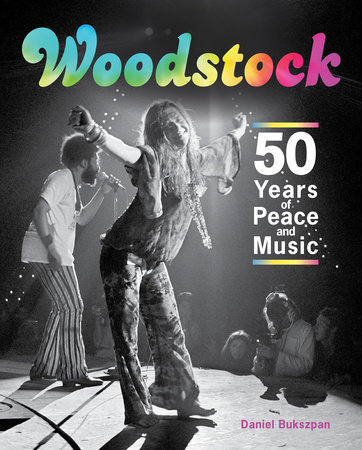 WOODSTOCK: 50 YEARS OF PEACE AND MUSIC by Daniel Bukszpan, Amalie R. Rothschild
Giftable 50th anniversary commemorative with never-before-seen images and original interviews. Hear from performers and attendees in their own voices! Featuring Janis Joplin, Jimi Hendrix, and The Grateful Dead, as well as unsung audience members and folks behind the scenes. This compendium remembers all the people who made the three days of peace and music an impossible success. Longtime music writer Daniel Bukszpan offers insights on how the festival is still making an impact on pop culture, while candid interviews, set lists, and beautiful photographs relive the beautiful chaos and once-in-a-lifetime performances at Yasgur's farm. With images by renowned photographers, including Amalie R. Rothschild and Elliott Landy, including the cover photo of Janis Joplin.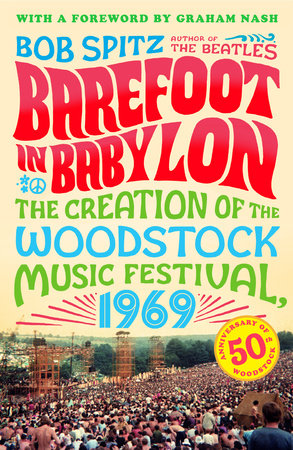 BAREFOOT IN BABYLON: THE CREATION OF THE WOODSTOCK MUSIC FESTIVAL, 1969 by Bob Spitz, Graham Nash
In Barefoot in Babylon, journalist and New York Times bestselling author Bob Spitz gives readers a behind-the-scenes look at the making of Woodstock, from its inception and the incredible musicians that performed to its scandals and the darker side of the peace movement. With a new introduction, as well as maps, set lists, and a breakdown of all the personalities involved, Barefoot in Babylon is a must-read for anyone who was there—or wishes they were.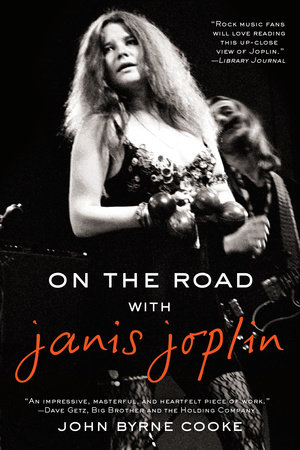 ON THE ROAD WITH JANIS JOPLIN by John Byrne Cooke
One of Parade's Top Ten Rock n' Roll Reads
As a road manager and filmmaker, John Byrne Cooke helped run the Janis Joplin show—and record it for posterity. Now he reveals the never-before-told story of his years with the young woman from Port Arthur who would become the first female rock-and-roll superstar. This intimate memoir spans the years he spent with Janis, from Monterey to Europe, Woodstock and Festival Express. Cooke tells the whole incredible story as only someone who lived it can.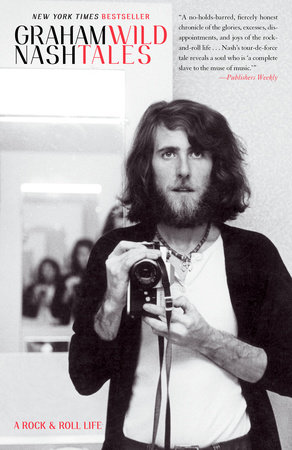 WILD TALES: A ROCK & ROLL LIFE by Graham Nash
From the opening salvos of the British Rock Revolution to the last shudders of Woodstock, Graham Nash has rocked and rolled wherever music mattered. Here Graham tells his story: his lower-class childhood in post-war England, his early days in the British Invasion group The Hollies; becoming the lover and muse of Joni Mitchell during the halcyon years, when both produced their most introspective and important work; meeting Stephen Stills and David Crosby and reaching superstardom with Crosby, Stills, Nash & Young; and his enduring career as a solo musician and political activist.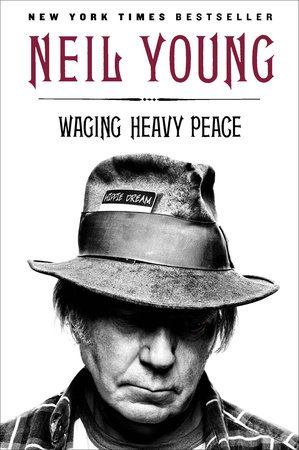 WAGING HEAVY PEACE by Neil Young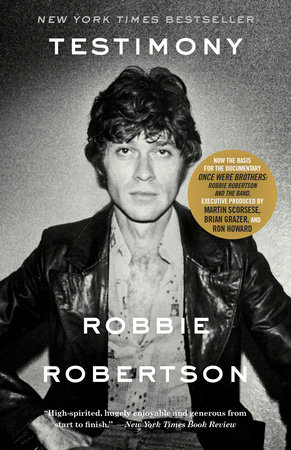 TESTIMONY by Robbie Robertson
Robbie Robertson's singular contributions to popular music have made him one of the most beloved songwriters and guitarists of all time. Aside from being this masterful storyteller's memoir, it is more broadly the story of a time and place—of change as America tumbled through the '60s, and of how figures like Dylan and the Band redefined both music and culture. And it's the story of the profound friendship between five young men who together would create a new kind of popular music, one that still fascinates us.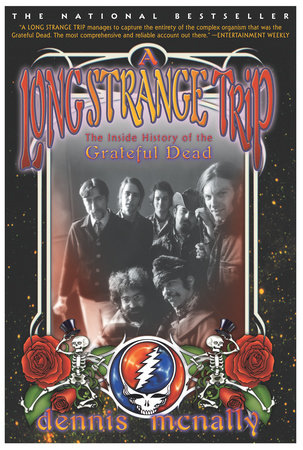 A LONG STRANGE TRIP: THE INSIDE HISTORY OF THE GRATEFUL DEAD by Dennis McNally
The complete history of one of the most long-lived and legendary bands in rock history, written by its official historian and publicist–a must-have chronicle for all Dead Heads, and for students of rock and the 1960s' counterculture.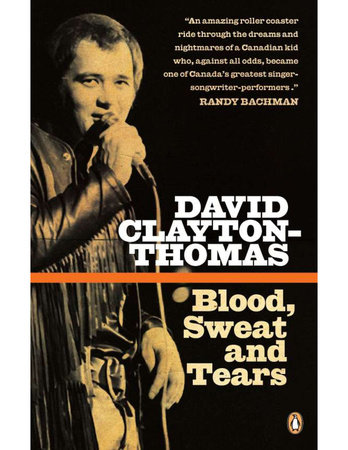 BLOOD, SWEAT AND TEARS by David Clayton-Thomas
As a teenager in Willowdale, Ontario, David Clayton-Thomas' frequent clashes with his authoritarian father led to living on the streets by the time he was 14, then to his spending the rest of his youth bouncing in and out of jails and reformatories. But when a battered old mail-order guitar was left to him by an outgoing inmate, Clayton-Thomas discovered a talent for music that allowed him to believe in a different kind of life. This is the remarkable story of his journey to international stardom as the legendary front man for Blood, Sweat & Tears. In his brutally truthful memoir, Clayton-Thomas reveals what it was like to headline at Woodstock, to tour behind the Iron Curtain, to watch brilliant musicians tear their own band apart with in-fighting, and to make his fortune only to lose it all … and start over again.
FOR YOUNGER READERS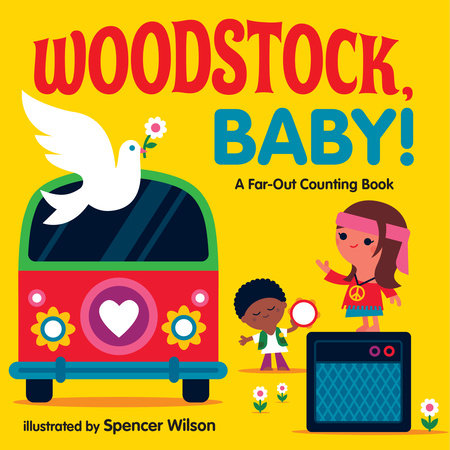 WOODSTOCK, BABY! A FAR-OUT COUNTING BOOK by Spencer Wilson
On August 15, 1969, one of the greatest events in rock history took place…Woodstock! Now, simple rhyming words and groovy illustrations combine to create a bright and lively counting board book commemorating the 50th anniversary. Little rockers will love counting everything from peace signs and guitars to bell-bottoms and bands. This out-of-sight adventure is perfect for flower children of all ages. Peace, love, and board books, baby!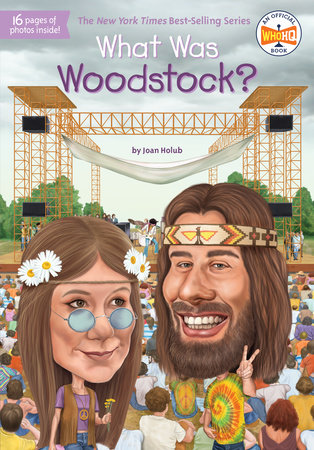 WHAT WAS WOODSTOCK? By Joan Holub, Who HQ, Gregory Copeland
At "Woodstock" concert-goers, called "hippies," traveled from all over the country to see their favorite musicians perform. Famous artists like The Grateful Dead played day and night in a celebration of peace, love, and happiness. Although Woodstock lasted only three days, the spirit of the festival has defined a generation and become a symbol of the "hippie life."
For more on these and related titles visit Woodstock
To find out more about the commemoration of Woodstock visit the website www.Woodstock.com
---
There's a Book for That! is brought to you by Penguin Random House's Sales department. Please follow our Tumblr by clicking here—and share this link with your accounts: theresabookforthat.tumblr.com. Thank you!
Did you see something on the news or read about something on your commute? Perhaps you noticed something trending on Twitter? Did you think: "There's a book for that!"? Then please, send it our way at theresabookforthat@penguinrandomhouse.com
Posted: August 14, 2019