There's a Book for That: Yom Kippur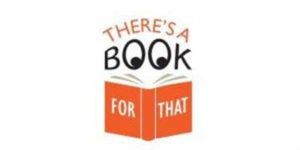 This year, Yom Kippur commenced on October 8, at sundown and will end on October 9, at sundown. Yom Kippur—the Day of Atonement—is considered the most important holiday in the Jewish faith and is observed with a 25-hour fast and a special religious service. Yom Kippur is the culmination of the Ten Days of Awe, a period of introspection and repentance that follows Rosh Hashanah, the Jewish New Year. According to tradition, it is on Yom Kippur that God decides each person's fate, so Jews are encouraged to make amends and ask forgiveness for sins committed during the past year. Yom Kippur and Rosh Hashanah are known as Judaism's "High Holy Days." In honor of the holiday, we invite you to explore the following titles: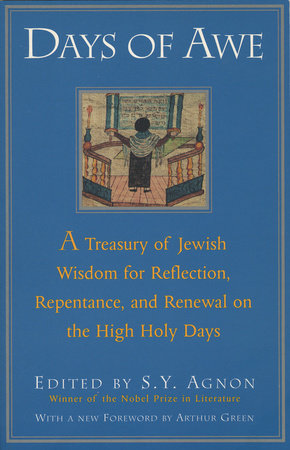 DAYS OF AWE: A TREASURY OF JEWISH WISDOM FOR REFLECTION, REPENTANCE, AND RENEWAL ON THE HIGH HOLY DAYS edited by Shmuel Yosef Agnon
Compiled by S.Y. Agnon, one of the greatest Hebrew writers of the twentieth century and winner of the 1966 Nobel Prize in Literature, Days of Awe is a classic companion to the High Holy Days prayerbook. Here in one volume are readings from the meditations from the Bible, the Talmud, the Midrash, and the Zohar, to deepen the spiritual experience of the holiest days of the Jewish year.
STARS OF DAVID: PROMINENT JEWS TALK ABOUT BEING JEWISH by Abigail Pogrebin
Sixty-two of the most accomplished Jews in America speak intimately—most for the first time—about how they feel about being Jewish. In unusually candid interviews conducted by former 60 Minutes producer Abigail Pogrebin, celebrities ranging from Sarah Jessica Parker to Supreme Court Justice Ruth Bader Ginsburg, from Larry King to Mike Nichols, reveal how resonant, crucial or incidental being Jewish is in their lives.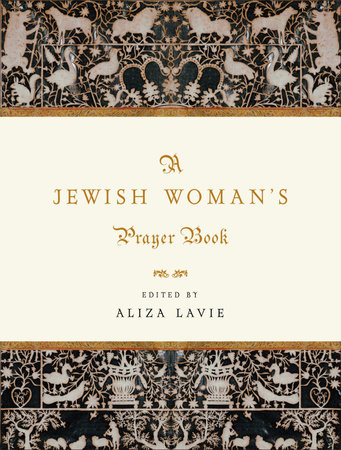 A JEWISH WOMAN'S PRAYER BOOK by Aliza Lavie
On the eve of Yom Kippur in 2002, Aliza Lavie, a university professor, read an interview with an Israeli woman who had lost both her mother and her baby daughter in a terrorist attack. As Lavie stood in the synagogue later that evening, she searched for comfort for the bereaved woman, for a reminder that she was not alone but part of a great tradition of Jewish women who have responded to unbearable loss with strength and fortitude. Unable to find sufficient solace within the traditional prayer book and inspired by the memory of her own grandmother's steadfast knowledge and faith, Lavie began researching and compiling prayers written for and by Jewish women.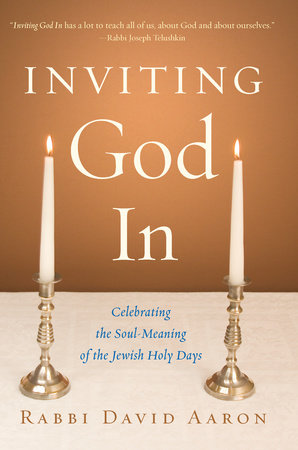 INVITING GOD IN: CELEBRATING THE SOUL-MEANING OF THE JEWISH HOLY DAYS by David Aaron
Rabbi Aaron is an enthusiastic guide, and his fresh view of the holidays will enliven and enrich traditional celebration. Inviting God In will inspire both practicing Jews who want to reinvigorate their observance of the holidays and secular Jews searching for a meaningful way to reconnect with their Jewish roots.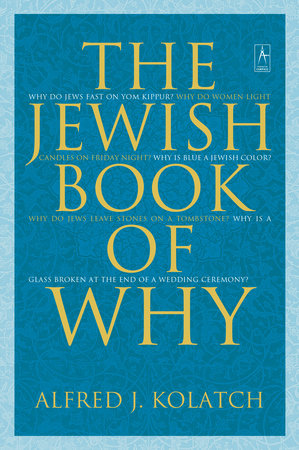 THE JEWISH BOOK OF WHY by Alfred J. Kolatch
In this complete, concise, fascinating, and thoroughly informative guide to Jewish life and tradition, Rabbi Alfred J. Kolatch clearly explains both the significance and the origin of nearly every symbol, custom, and practice known to Jewish culture. Kolatch also dispels many of the prevalent misconceptions and misunderstandings that surround Jewish observance and provides a full and unfettered look at the biblical, historical, and sometimes superstitious reasons and rituals that helped develop Jewish law and custom and make Judaism not just a religion, but a way of life. L'chaim!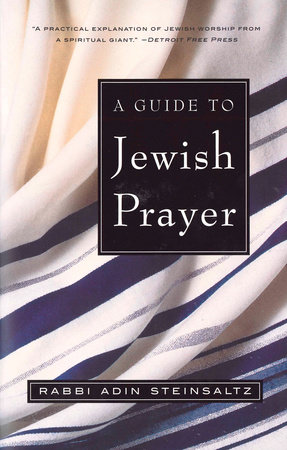 A GUIDE TO JEWISH PRAYER by Rabbi Adin Steinsaltz
For both the novice and for those who have been engaged in prayer for years, here is the one guide needed to practice Jewish prayer and understand the prayer book, from one of the world's most famous and respected rabbis. From the origins and meaning of worship to a step-by-step explanation of the daily prayers to the reason you're not supposed to chat with your friends during services, Rabbi Adin Steinsaltz answers many of the questions likely to arise about Jewish prayer.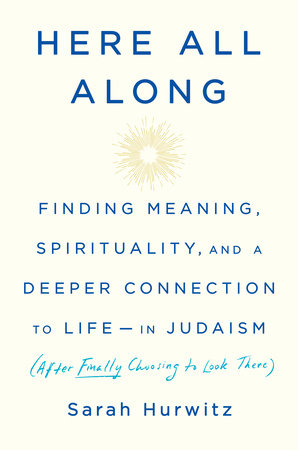 HERE ALL ALONG: FINDING MEANING, SPIRITUALITY, AND A DEEPER CONNECTION TO LIFE–IN JUDAISM (AFTER FINALLY CHOOSING TO LOOK THERE) by Sarah Hurwitz
A renowned political speechwriter rediscovers Judaism, finding timeless wisdom and spiritual connection in its age-old practices and traditions.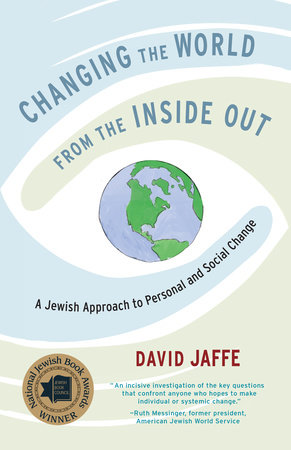 CHANGING THE WORLD FROM THE INSIDE OUT: A JEWISH APPROACH TO PERSONAL AND SOCIAL CHANGE by David Jaffe
WINNER OF THE 2016 JEWISH BOOK COUNCIL AWARD FOR CONTEMPORARY JEWISH LIFE AND PRACTICE
Changing the World from the Inside Out distills centuries of Jewish wisdom about cultivating and refining the inner life into an accessible program for building the qualities necessary to accomplish sustainable change.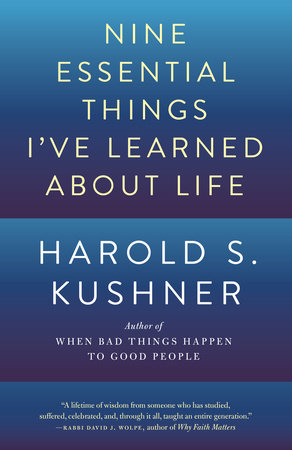 NINE ESSENTIAL THINGS I'VE LEARNED ABOUT LIFE by Harold S. Kushner
In this compassionate and deeply personal work, Kushner relates how his time as a twenty-first-century rabbi has shaped his senses of religion and morality, offering fresh, vital insight into belief ("there is no commandment in Judaism to believe in God"), conscience (the Garden of Eden story as you've never heard it), mercy (forgiveness is "a favor you do yourself, not an undeserved gesture to the person who hurt you"), and more. Grounded in Kushner's brilliant readings of scripture, history, and popular culture, Nine Essential Things I've Learned About Life is compulsory reading from one of our foremost sages.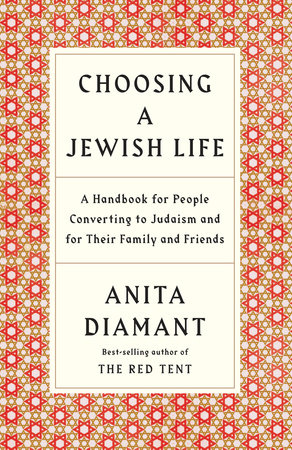 CHOOSING A JEWISH LIFE: A HANDBOOK FOR PEOPLE CONVERTING TO JUDAISM AND FOR THEIR FAMILY AND FRIENDS by Anita Diamant
The definitive guide to the conversion process, revised and updated for a new generation of Jews-by-choice. Whether you are just beginning to consider converting or have already started down the path to Judaism, here is everything you will need to make the process joyous, sacred, and meaningful.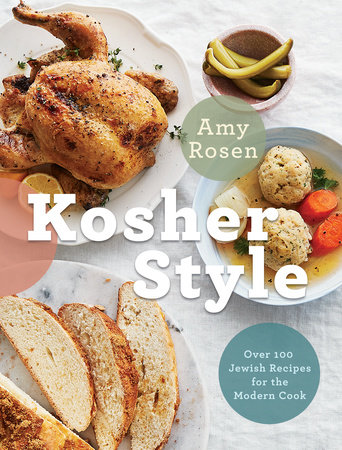 KOSHER STYLE: OVER 100 JEWISH RECIPES FOR THE MODERN COOK by Amy Rosen
For the bubbes and the balabustas, the keepers of Jewish kitchens and the enthusiastic neophytes, comes a cookbook that celebrates how many Jews eat today. Kosher Style is for anyone who likes to cook and loves to eat, and it's especially for those yearning to create new shared memories around a table brimming with history, loved ones and maple-soy brisket.
FOR YOUNGER READERS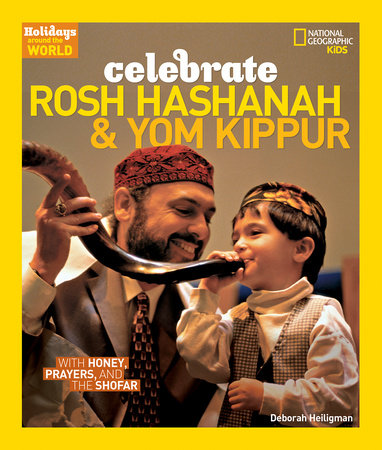 HOLIDAYS AROUND THE WORLD: CELEBRATE ROSH HASHANAH AND YOM KIPPUR WITH HONEY, PRAYERS, AND THE SHOFAR by Deborah Heiligman
Celebrate Rosh Hashanah and Yom Kippur examines how these Jewish High Holy Days are celebrated worldwide. Rosh Hashanah, known as the Jewish New Year, is a time for reflection and resolution. On Yom Kippur, also called the Day of Atonement, Jews fast, pray, and ask God's forgiveness for their sins. Deborah Heiligman's lively first-person text introduces readers to the sounding of the shofar, the holidays' greeting cards, prayers, and special foods. Rabbi Shira Stern's informative note puts the High Holy Days into wider historical and cultural context for parents and teachers.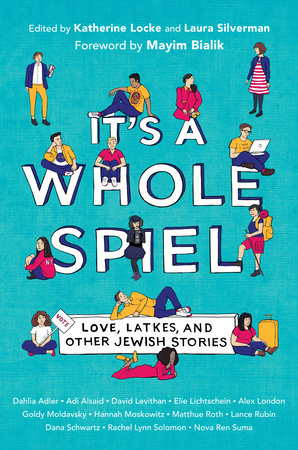 IT'S A WHOLE SPIEL: LOVE, LATKES, AND OTHER JEWISH STORIES by Katherine Locke, Laura Silverman; Foreword by Mayim Bialik
Get ready to fall in love, experience heartbreak, and discover the true meaning of identity in this poignant collection of short stories about Jewish teens, including entries by David Levithan, Nova Ren Suma, and more! It's a Whole Spiel features one story after another that says yes, we are Jewish, but we are also queer, and disabled, and creative, and political, and adventurous, and anything we want to be. You will fall in love with this insightful, funny, and romantic Jewish anthology from a collection of diverse Jewish authors.
For more on these titles visit the collection Yom Kippur
---
There's a Book for That! is brought to you by Penguin Random House's Sales department. Please follow our Tumblr by clicking here—and share this link with your accounts: theresabookforthat.tumblr.com. Thank you!
Did you see something on the news or read about something on your commute? Perhaps you noticed something trending on Twitter? Did you think: "There's a book for that!"? Then please, send it our way at theresabookforthat@penguinrandomhouse.com
Posted: October 9, 2019