There's a Book for That: Yom Kippur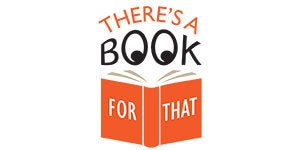 This year, Yom Kippur began on September 18, at sundown and will end on September 19, at sundown. Yom Kippur—the Day of Atonement—is considered the most important holiday in the Jewish faith and is observed with a 25-hour fast and a special religious service. Yom Kippur is the culmination of the Ten Days of Awe, a period of introspection and repentance that follows Rosh Hashanah, the Jewish New Year. According to tradition, it is on Yom Kippur that God decides each person's fate, so Jews are encouraged to make amends and ask forgiveness for transgressions committed during the past year. Yom Kippur and Rosh Hashanah are known as Judaism's "High Holy Days." In honor of the holiday, we invite you to explore the following titles: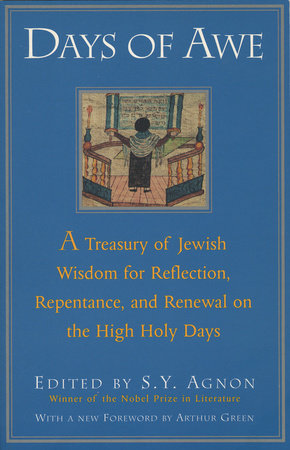 DAYS OF AWE: A TREASURY OF JEWISH WISDOM FOR REFLECTION, REPENTANCE, AND RENEWAL ON THE HIGH HOLY DAYS edited by Shmuel Yosef Agnon
Compiled by S.Y. Agnon, one of the greatest Hebrew writers of the twentieth century and winner of the 1966 Nobel Prize in Literature, Days of Awe is a classic companion to the High Holy Days prayerbook. Here in one volume are readings from the meditations from the Bible, the Talmud, the Midrash, and the Zohar, to deepen the spiritual experience of the holiest days of the Jewish year.
STARS OF DAVID: PROMINENT JEWS TALK ABOUT BEING JEWISH by Abigail Pogrebin
Sixty-two of the most accomplished Jews in America speak intimately—most for the first time—about how they feel about being Jewish. In unusually candid interviews conducted by former 60 Minutes producer Abigail Pogrebin, celebrities ranging from Sarah Jessica Parker to Supreme Court Justice Ruth Bader Ginsburg, from Larry King to Mike Nichols, reveal how resonant, crucial or incidental being Jewish is in their lives. The connections they have to their Jewish heritage range from hours in synagogue to bagels and lox; but every person speaks to the weight and pride of their Jewish history, the burdens and pleasures of observance, the moments they've felt most Jewish (or not). This book of vivid, personal conversations uncovers how being Jewish fits into a public life, and also how the author's evolving religious identity was changed by what she heard.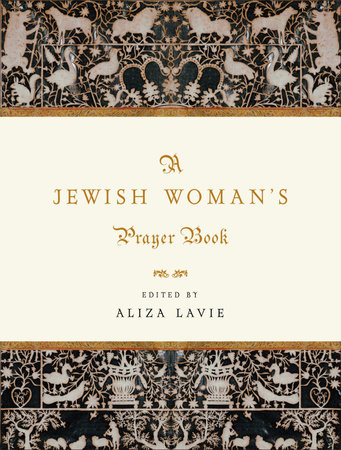 A JEWISH WOMAN'S PRAYER BOOK by Aliza Lavie
On the eve of Yom Kippur in 2002, Aliza Lavie, a university professor, read an interview with an Israeli woman who had lost both her mother and her baby daughter in a terrorist attack. As Lavie stood in the synagogue later that evening, she searched for comfort for the bereaved woman, for a reminder that she was not alone but part of a great tradition of Jewish women who have responded to unbearable loss with strength and fortitude. Unable to find sufficient solace within the traditional prayer book and inspired by the memory of her own grandmother's steadfast knowledge and faith, Lavie began researching and compiling prayers written for and by Jewish women.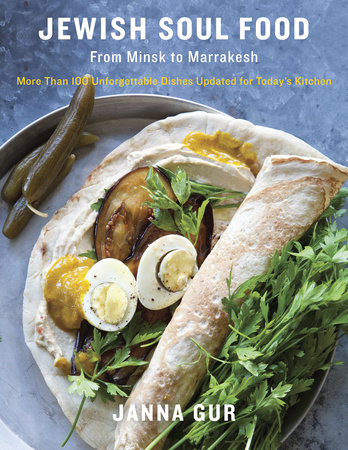 JEWISH SOUL FOOD: FROM MINSK TO MARRAKESH, MORE THAN 100 UNFORGETTABLE DISHES UPDATED FOR TODAY'S KITCHEN by Janna Gur
The author of the acclaimed The Book of New Israeli Food returns with a cookbook devoted to the culinary masterpieces of Jewish grandmothers from Minsk to Marrakesh: recipes that have traveled across continents and cultural borders and are now brought to life for a new generation.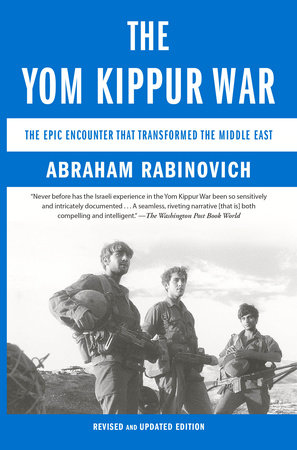 THE YOM KIPPUR WAR: THE EPIC ENCOUNTER THAT TRANSFORMED THE MIDDLE EAST by Abraham Rabinovich
An updated edition that sheds new light on one of the most dramatic reversals of military fortune in modern history. A surprise Arab attack on two fronts on the holiest day of the Jewish calendar, with Israel's reserves un-mobilized, triggered apocalyptic visions in Israel, euphoria in the Arab world, and fraught debates on both sides. Rabinovich, who covered the war for The Jerusalem Post, draws on extensive interviews and primary source material to shape his enthralling narrative.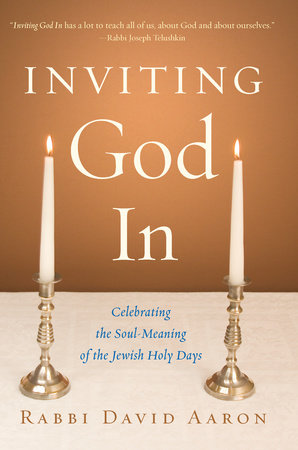 INVITING GOD IN: CELEBRATING THE SOUL-MEANING OF THE JEWISH HOLY DAYS by David Aaron
Rabbi Aaron is an enthusiastic guide, and his fresh view of the holidays will enliven and enrich traditional celebration. Inviting God In will inspire both practicing Jews who want to reinvigorate their observance of the holidays and secular Jews searching for a meaningful way to reconnect with their Jewish roots.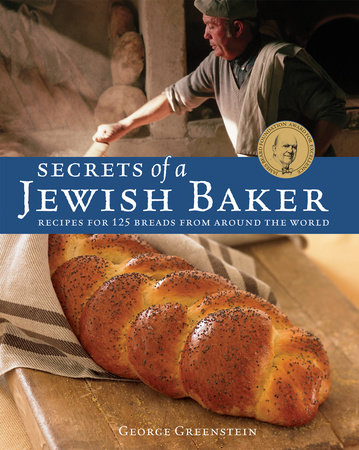 SECRETS OF A JEWISH BAKER: RECIPES FOR 125 BREADS FROM AROUND THE WORLD by George Greenstein
In this James Beard Award-winning cookbook, George Greenstein reveals 125 recipes for the yeasted and quick breads that have been handed down through his family by three generations of bakers—the breads that made his bakery so well-loved for so many years.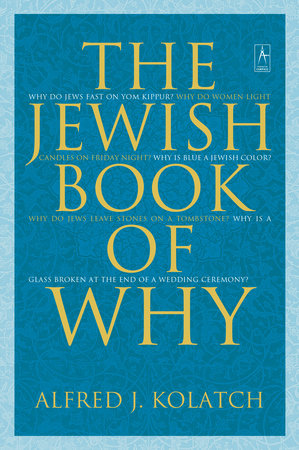 THE JEWISH BOOK OF WHY by Alfred J. Kolatch
In this complete, concise, fascinating, and thoroughly informative guide to Jewish life and tradition, Rabbi Alfred J. Kolatch clearly explains both the significance and the origin of nearly every symbol, custom, and practice known to Jewish culture. Kolatch also dispels many of the prevalent misconceptions and misunderstandings that surround Jewish observance and provides a full and unfettered look at the biblical, historical, and sometimes superstitious reasons and rituals that helped develop Jewish law and custom and make Judaism not just a religion, but a way of life. L'chaim!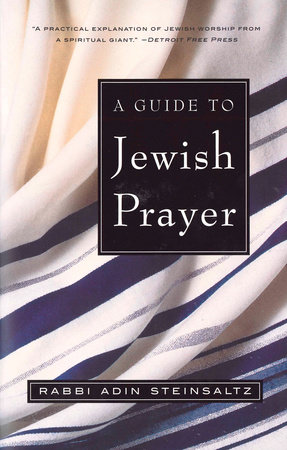 A GUIDE TO JEWISH PRAYER by Rabbi Adin Steinsaltz
For both the novice and for those who have been engaged in prayer for years, here is the one guide needed to practice Jewish prayer and understand the prayer book, from one of the world's most famous and respected rabbis. From the origins and meaning of worship to a step-by-step explanation of the daily prayers to the reason you're not supposed to chat with your friends during services, Rabbi Adin Steinsaltz answers many of the questions likely to arise about Jewish prayer.
For more on these and related titles visit the collection Yom Kippur
---
There's a Book for That! is brought to you by Penguin Random House's Sales department. Please follow our Tumblr by clicking here—and share this link with your accounts: theresabookforthat.tumblr.com. Thank you!
Did you see something on the news or read about something on your commute? Perhaps you noticed something trending on Twitter? Did you think: "There's a book for that!"? Then please, send it our way at theresabookforthat@penguinrandomhouse.com
Posted: September 19, 2018