There's an Audiobook for That: June is Audiobook Month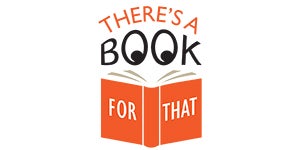 In this special edition of There's a Book for That! We have adapted our moniker to reflect June's focus on audiobooks. Founded and promoted by the Audio Publishers Association(APA), this year's National Audiobook Month campaign, "A Good Audiobook Speaks Volumes," launches June 1st and lends us the opportunity to feature popular titles and highlight the fact that listening to books has never been more popular – whether they are read by the author or an accomplished narrator.  APA's annual survey results, as reported in Publishers Weekly, showed audio is one of the fastest growing segments of publishing. So listen up and spread the word  about your favorites using #loveaudiobooks!

FEATURED TITLES
ME BEFORE YOU: A NOVEL (Movie Tie-In) by Jojo Moyes; Narrated by a full cast
Soon to be a major motion picture: US release June 3, 2016
ME BEFORE YOU brings to life two people who couldn't have less in common—a heart-breaking romantic novel that asks, What do you do when making the person you love happy also means breaking your own heart?
ELIGIBLE: A MODERN RETELLING OF PRIDE AND PREJUDICE by Curtis Sittenfeld; narrated by Cassandra Campbell
This version of the Bennet family—and Mr. Darcy—is one that you have and haven't met before: Liz is a magazine writer in her late thirties who, like her yoga instructor older sister, Jane, lives in New York City. When their father has a health scare, they return to their childhood home …
LILAC GIRLS: A NOVEL by Martha Hall Kelly; narrated by Cassandra Campbell, Kathleen Gati and Kathrin Kana
Inspired by the life of a real World War II heroine, this powerful debut novel reveals an incredible story of love, redemption, and terrible secrets that were hidden for decades.
THE SUMMER BEFORE THE WAR: A NOVEL by Helen Simonson; narrated by Fiona Hardingham
The bestselling author of MAJOR PETTIGREW'S LAST STAND returns with a breathtaking novel of love on the eve of World War I that reaches far beyond the small English town in which it is set.
"A novel to cure your Downton Abbey withdrawal."—The Washington Post
THE WIDOW by Fiona Barton; narrated by Hannah Curtis, Nicholas Guy Smith
An engrossing and thrilling debut novel of psychological suspense, for fans of novels such as GONE GIRL and THE GIRL ON THE TRAIN, from a major new talent.
WHEN BREATH BECOMES AIR by Paul Kalanithi, narrated by Abraham Verghese, Sunil Malhotra
For fans of Atul Gawande, Andrew Solomon, and Anne Lamott, this inspiring, exquisitely observed memoir finds hope and beauty in the face of insurmountable odds as an idealistic young neurosurgeon attempts to answer the question What makes a life worth living?
THE ROAD TO LITTLE DRIBBLING: ADVENTURES OF AN AMERICAN IN BRITAIN by Bill Bryson; narrated by Nathan Osgood
A loving and hilarious—if occasionally spiky—valentine to Bill Bryson's adopted country, Great Britain. Prepare for total joy and multiple episodes of unseemly laughter.
CHINA RICH GIRLFRIEND: A NOVEL by Kevin Kwan narrated by Lydia Look
A wickedly funny new novel of social climbing, secret e-mails, art-world scandal, lovesick billionaires, and the outrageous story of what happens when Rachel Chu, engaged to marry Asia's most eligible bachelor, discovers her birthfather.
THE GIRL ON THE TRAIN: A NOVEL by Paula Hawkins; narrated by Clare Corbett, Louise Brealey…
The phenomenal debut thriller about a woman who becomes personally and emotionally entangled in a murder investigation because of what she witnesses on her daily commute. Blockbuster film is set to release on October 7, 2016.
THE SWEETNESS AT THE BOTTOM OF THE PIE: A FLAVIA DE LUCE MYSTERY by Alan Bradley; narrated by Jane Entwistle
It is the summer of 1950–and at the once-grand mansion of Buckshaw, young Flavia de Luce, an aspiring chemist with a passion for poison, is intrigued by a series of inexplicable events: A dead bird is found on the doorstep, a postage stamp bizarrely pinned to its beak and a dying man lying in a cucumber patch.
FOR YOUNGER READERS
SALT TO  THE SEA by Ruta Sepetys; narrated by Jorjeana Marie, Will Damron…
For readers of BETWEEN SHADES OF GRAY and ALL THE LIGHT WE CANNOT SEE, bestselling author Ruta Sepetys returns to WWII in this epic novel that shines a light on one of the war's most devastating—yet unknown—tragedies.
ILLUMINAE by Amie Kaufman; Narrated by Jay Kristoff, Olivia Taylor Dudley, …
This morning, Kady thought breaking up with Ezra was the hardest thing she'd have to do. This afternoon, her planet was invaded.
AN EMBER IN THE ASHES by Sabaa Tahir; narrated by Fiona Hardingham, Steve West
Set in a terrifyingly brutal Rome-like world, AN EMBER IN THE ASHES is an epic fantasy debut about an orphan fighting for her family and a soldier fighting for his freedom. It's a story that's literally burning to be told.
THE CONSPIRACY OF US by Maggie Hall; narrated by Julia Whelan
Avery West's newfound family is part of a powerful and dangerous secret society called the Circle, they believe Avery is the key to an ancient prophecy. Some want to use her as a pawn. Some want her dead.
For more information on these and other popular audiobooks visit the collections:
Posted: June 1, 2016