Three PRH Authors Shortlisted for 2020 Lukas Book Prize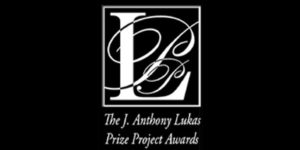 Of the five authors shortlisted for this year's J. Anthony Lukas Book Prize, three are published by Penguin Random House imprints. This prestigious award – sponsored by the Nieman Foundation and Columbia Journalism School – recognizes outstanding nonfiction books that highlight issues of political or social concern in the U.S. The winner receives a $10,000 prize.
The J. Lukas Book Prize winner and runners-up will be announced on Wednesday, March 18, with the awards ceremony to be held on Tuesday, May 5 at Columbia Journalism School in Manhattan.
Our Finalists:
Congratulations to our finalists, their editors, and publishers.
To view all of the titles on the Lukas Book Prize shortlist, click here.
Posted: March 4, 2020