Three PRH Authors Win Windham-Campbell Prizes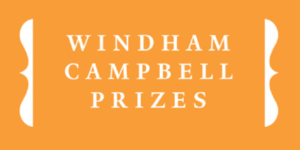 Penguin Random House authors won three of eight prestigious Windham-Campbell Prizes. The awards are administered by the Beinecke Rare Book & Manuscript Library at Yale University and aim to recognize the literary achievement of talented English language writers from around the world.
Each winner will receive $165,000 to give them the opportunity to focus on their work independent of financial concerns.
Eight awards are given out each year in the categories of fiction, non-fiction, poetry and drama. Both of this year's fiction prizes went to PRH authors for their achievements in the category. Hogarth author Namwali Serpell won the award for her debut novel THE OLD DRIFT, which was met with global acclaim. Upon receiving the award, Ms. Serpell said: "I'm absolutely thrilled to receive this award and honored to join the company of these esteemed writers. The Windham-Campbell Prize has proven unique in celebrating writing from Africa based solely on its literary achievement; it's deeply gratifying to be taken seriously as an artist."
The second fiction prize was awarded to Random House author Yiyun Li, who has written four novels, two short story collections, and a memoir. Her novel, WHERE REASONS END, recently won the PEN/Jean Stein Award. In response to her win, Ms. Li said: "Writing is a solitary activity; each book is a message sent out in a bottle. And one day a phone call, coming out of the blue, tells an astonishing story of those bottles' journey not known to the sender: they have arrived, and they are in good hands. Words cannot express my gratitude to the Windham Campbell Prizes—your generosity and confidence will make a huge difference to my career."
In addition to our PRH US authors noted above, PRH UK author Anne Boyer won a nonfiction prize for her memoir THE UNDYING (Allen Lane). Ms. Boyer said that the award was "an extraordinary surprise, unfathomably generous, and already it has opened the door to new possibilities for me, ones that make the real difference for any writer: the possibilities of time and space."
Congratulations to our authors and their teams for these incredible wins. See the full list of Windham-Campbell Prize winners here.
Posted: March 30, 2020