Three Questions for TASTE Editor in Chief Matt Rodbard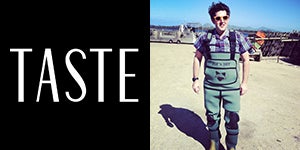 To herald the arrival of  TASTE (tastecooking.com), an online food magazine launched in partnership with the Crown Publishing Group, we posed three questions to Matt Rodbard, who will direct TASTE's editorial vision, strategy, and content development.
With your extensive background as an editor, writer and author in the food and cooking realm, what factors led to your decision to become TASTE's Editor in Chief?
Honestly, the first reason I came here is the books. Clarkson Potter and Ten Speed Press make the best food and food culture books in the business. Hands down. Over the years, I've gotten to know many Crown Publishing authors, and then eventually I became one myself, and I just have so much respect for the teams producing, marketing, and selling these things. The next factor was the opportunity (and support) to launch a truly unique online cooking and culture magazine. The Crown leadership saw a clear lane to success in a crowded race, and really have gone for it. I have no idea where that racing metaphor came from! But it's the truth.
In what ways will TASTE – as an online magazine and a brand – stand out in the marketplace and fully maximize the capabilities of your format, your global scope, and the breadth of your talented team of contributors?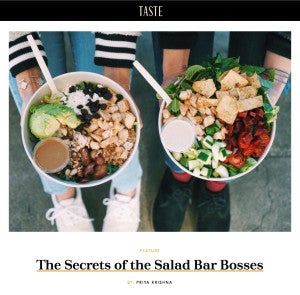 Standing out in a crowded field is important, no doubt. But what we're trying to avoid are some of the cheap tricks sometimes used to do this on the Internet: click-bait headlines, circular food content jammed into the square news cycle, images of bacon and burgers ad nauseam. All that isn't TASTE. What we can do is publish a weekly slate of stories that are unique and tackle an exciting, and sometimes surprising, range of topics. We recently sent a journalist to Denmark during the darkest days of winter to witness firsthand what it's like to cook and live in the hygge way—a trend you may have read about in the Guardian or New York Times Styles section, but one that hasn't been fully reported from the ground. We have stories about the art of Malaysian meat on a stick, and how the Instant Pot might be the world's first viral kitchen appliance. Did you ever wonder how to cook with yuzu juice? We have that story coming.
Why do you think there is such a universal fascination with cooking and the culinary arts in the world today, and how will TASTE engage most successfully with this ever-growing consumer base?
Here's a fact: You have to eat at least three times a day. And for many of us that's a baseline! Food is universal; it's the connective tissue that keeps us running as a society. So, unlike sports or film or marathon running, food is a requirement. It's life. Our goal is to tell stories about food and cooking that takes this requirement and adds some color and detail. We seek to answer questions, but also to ask them. And we think there's a growing swell of people who are thinking more and more about not just the best brick-oven pizza in their hometown (for the record, in NYC, it's Motorino), but how to make traditional Neapolitan pies at home.
Posted: February 10, 2017