TIME's Black History Month Issue Features PRH Authors Brit Bennett, Amanda Gorman, Jasmine Guillory, Ibram X. Kendi, Michelle Obama, and Jacqueline Woodson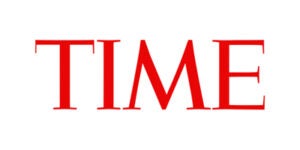 TIME magazine's just-released Black History Month edition, The Renaissance is Black, celebrates the power of Black art. A special project created in partnership with Ibram X. Kendi, the cover story features breakout Penguin Young Readers poetry star Amanda Gorman in conversation with Michelle Obama. PRH Authors Jacqueline Woodson, Brit Bennett and Jasmine Guillory are also celebrated in an article discussing the long-standing contributions of Black women writers.
Read on for some of our favorite quotes from featured PRH authors, and check out the complete digital issue of TIME here. A huge thank you to the publishing teams who work tirelessly to amplify the iconic, inspiring voices that make us proud to be Penguin Random House employees.
Ibram X. Kendi on what Black History Month means to him: "In this first Black History Month after the racial reckoning of 2020, I feel impelled to do what historians rarely do: mark history while the story is still being written … if the Black Arts Movement stirred Black people to love themselves, then the Black Renaissance is stirring Black people to be themselves. Totally. Unapologetically. Freely."

Amanda Gorman on the role of art in activism: "Poetry and language are often at the heartbeat of movements for change. If we look to the Black Lives Matter protests, you see banners that say, They buried us but they didn't know we were seeds. That's poetry being marshaled to speak of racial justice. If you analyze Martin Luther King's 'I Have a Dream' speech, it's a great document of rhetoric that's also a great document of poetry, of imagery, of song. Never underestimate the power of art as the language of the people."
Michelle Obama on what "The Hill We Climb" meant to America: "Your poem hit such a nerve, especially after the chaos and violence we'd experienced leading up to the Inauguration. After so much division, hearing your call for unity was something of a balm."
Jasmine Guillory on why demographics on bestseller lists are changing: "It's not that suddenly Black women are writing more or buying more books. It's that the books are in the marketplace, and they're getting the power behind them so that the whole world can see how great we are."
Brit Bennett on why the cultural chorus of "Listen to Black women" sometimes rings hollow: "It falls into these various cultural expectations of what white people demand from Black women … These various tropes kept cropping up—Black women are swooping in to save America from itself. It's like, no, we're trying to save ourselves. A vision of America that is fair to Black women would by necessity also be better for a lot of other types of people, a vision of America that pushes back against misogyny and racism and classism and all these other isms."
Jacqueline Woodson on how far we've come: "There's no way of going back from here. We come from a people who were not allowed to learn to read and write, and here we are … We also come from a people who were storytellers, and that was oppressed forever, and now that has broken open. We know our stories matter because the writers who came before us have showed us how we've been silenced and we have a right to speak. We're not going to shut up. And in this, in the writing, we're teaching our daughters."
For more insights and inspiration, tune into a special edition of TIME 100 Talks today, Friday, February 5, at 1:00 pm (ET), featuring Woodson, Bennett, and Guillory discussing the shared reality of being Black in America and working to shape a more equitable future. Register for free here.
Posted: February 5, 2021