Toasting Our Winners of the 2019 James Beard Foundation Awards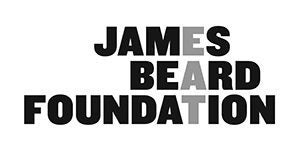 The James Beard Foundation announced the winners of its prestigious Cookbook, Broadcast Media, and Journalism awards for 2019 on April 26, at a dinner in Manhattan. Books and authors published by Penguin Random House imprints Avery, Clarkson Potter and Ten Speed Press were among those who took home prizes.
COOKBOOK AWARDS
Beverage
WINE FOLLY: Magnum Edition
Madeline Puckette and Justin Hammack
(Avery)
Health and Special Diets
EAT A LITTLE BETTER
Sam Kass
(Clarkson Potter)
Photography
TOKYO NEW WAVE
Andrea Fazzari
(Ten Speed Press)
Book of the Year
COCKTAIL CODEX
Alex Day, Nick Fauchald, and David Kaplan, with Devon Tarby
(Ten Speed Press)
BROADCAST MEDIA AWARDS
Television Program, on Location
Salt Fat Acid Heat — Salt (hosted by Samin Nosrat)
Airs on Netflix
JOURNALISM AWARDS
Columns
What We Talk About When We Talk About American Food: "The Pickled Cucumbers That Survived the 1980s AIDS Epidemic"; "A Second Look at the Tuna Sandwich's All-American History"; and "Freedom and Borscht for Ukrainian-Jewish Émigrés"
Mari Uyehara
Taste
Home Cooking
"The Subtle Thrills of Cold Chicken Salad"
Cathy Erway
Taste
Congratulations to our award-winning authors, editors and publishers.
To view the complete list of 2019 James Beard Foundation Award winners, click here.
Posted: April 29, 2019