Today: Join Markus Dohle for a Live Virtual Event with the Atlantic Council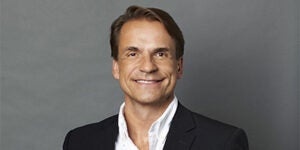 Today, Monday, March 8, join Markus Dohle, CEO of Penguin Random House, for a conversation with the Atlantic Council. The live virtual event will begin at 3:00 p.m. EST.
During this #ACFrontPage event, Markus will discuss the publishing industry and the critical role that storytelling plays in strengthening our social discourse, lifting diverse voices and experiences, as well as his steadfast belief as to why books matter more now than ever before. Markus will also explore how books can make a unique contribution to saving our democracy.
All are welcome to attend this free event. Click here to register now.
Recent #ACFrontPage guests include Malala Yousafzai, YouTube CEO Susan Wojcicki, French President Emmanuel Macron, and Hillary Rodham Clinton. #ACFrontPage harnesses the convening power and expertise of the Council's fourteen programs and centers to spotlight the world's most prominent leaders and the most compelling ideas across sectors. The virtual platform engages new audiences eager for nonpartisan and constructive solutions to current global challenges. To learn more about the Atlantic Council's Front Page event series and to view recordings of previous sessions, click here.
Posted: March 8, 2021