Today Only: Shop at Out of Print and Support Puerto Rico & Caribbean Hurricane Relief Efforts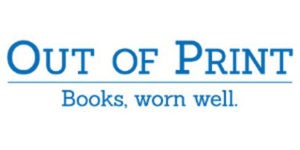 Today only, October 26, when you visit our colleagues at Out of Print, 100% of net proceeds from all purchases made will be donated to Puerto Rico and Caribbean hurricane relief efforts. 
Hurricane Maria caused devastating destruction and flooding in the Caribbean, destroying homes in Puerto Rico, Dominica, and the Virgin Islands just two weeks after Hurricane Irma.
Out of Print's donation to GlobalGiving's Relief Fund goes to support hurricane recovery efforts in Puerto Rico and the Caribbean. Initially, the fund helps meet survivors' immediate needs for food, fuel, clean water, hygiene products, and shelter. Once initial relief work is complete, this fund will transition to support longer-term recovery efforts run by local, vetted organizations responding to this disaster.
Shop to give back at Out of Print today, and visit GlobalGiving to donate directly.
Share this story with your world using the share buttons at the top of this page to spread the word and help those in need.
Posted: October 26, 2017