Tonight: Girls Write Now Features Our Author Kiley Reid as an Agent of Change Honoree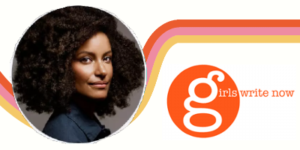 Kiley Reid, author of the New York Times bestselling debut novel, SUCH A FUN AGE (Putnam), is being featured as a Girls Write Now Agent of Change Honoree, and she will give the keynote talk, followed by live readings from 25 teens, at tonight's Girls Write Now Live "Young Writers: History in the Making" virtual event via girlswritenow.org, 6:00 – 8:00pm (ET).
"My work as a writer and my values as a person were absolutely made better by game-changing teachers and mentors," said Ms. Reid. "I'm thrilled to work with Girls Write Now, especially as they stand in solidarity with the Black Lives Matter movement, and I'm so happy that they work to inspire bravery in young writers, both in their lives and on the page."
There will be a special introduction by Christine Ball, Senior Vice President and Publisher, Dutton and Berkley. Christine is a champion of women's voices and shepherded through the production of Girls Write Now's award-winning annual anthology for the last three years. Christine is a 2019 Girls Write Now Agent of Change.
Tonight's event of is being co-emceed by Context & Co. co-founders: Amber Davis, Brand Experience Director, and Tiffany Davis, Content Director.
.
Posted: June 5, 2020