Tonight: Virtually Attend Literacy Partners' "I Love This Poem: A Celebrity Reading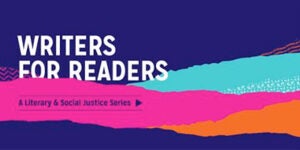 Join Literacy Partners tonight to celebrate National Poetry Month with a great online program: I Love This Poem. This star-studded one-hour event features some of the most compelling voices from the world of books, television, and cinema reading a favorite poem in support of their mission.
Beginning at 8:00 pm (ET), this virtual public reading celebrates the power of poetry to heal, connect, and inspire us to advocate for a more just and equitable world. We hope you will join Literacy Partners for this fun and meaningful event.
RSVP here to get your free ticket.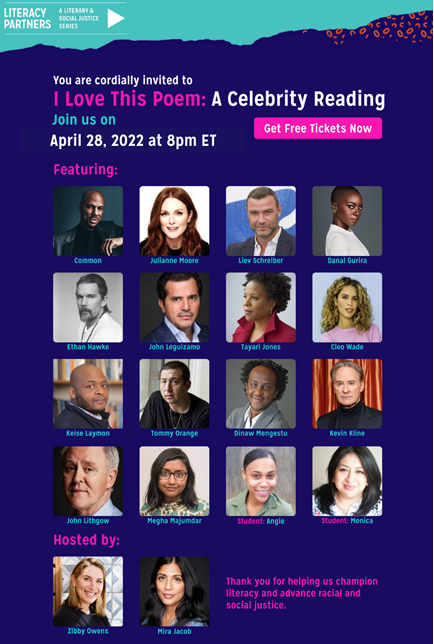 Penguin Random House is a longtime supporter of Literacy Partners and through our involvement over the years we are proud to have made a difference in their ability to help low-income and immigrant families in New York and now in cities across the country. Since 1973, Literacy Partners has helped more than 25,000 adults through a two generation approach to education. With free classes, community workshops, and educational media, low-income and immigrant parents and caregivers develop literacy and language skills they need to succeed in today's world.
Click here to learn more about Literacy Partners.
Posted: April 28, 2022