Tony Horwitz: 1958 – 2019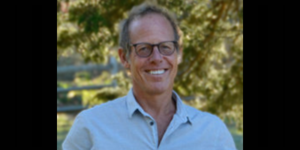 It is with great sadness that Penguin Press shares the news that Pulitzer-prize winning journalist and bestselling author Tony Horwitz died suddenly on May 27 in Washington, D.C. of an apparent cardiac arrest. He was 60 years old.
Tony was a native of Washington, D.C., and a graduate of Brown University and Columbia University's Graduate School of Journalism. As a newspaper reporter he spent a decade overseas, mainly covering conflict in the Middle East and Europe for The Wall Street Journal. After returning to the U.S., he won the Pulitzer Prize for national reporting in 1995 for a prescient series on widening income inequality and low wage jobs. He was a staff writer for The New Yorker before becoming a full-time author.
His books include the national and New York Times bestsellers Confederates in the Attic, Blue Latitudes, Baghdad Without a Map, and A Voyage Long and Strange. Midnight Rising was named a New York Times Notable Book in 2011 and one of the year's ten best books by Library Journal. His latest book, SPYING ON THE SOUTH, was published earlier this month.
Tony served as a fellow at the Radcliffe Institute for Advanced Study at Harvard University and the president of the Society of American Historians. He is survived by his wife, the novelist Geraldine Brooks, and their two sons, Nathaniel and Bizu. Since 2006, he resided on Martha's Vineyard where he was an ardent advocate for conservation and historic preservation and a regular at the Chilmark softball games.
Photo of Tony Horwitz : © Susan Heilbron
Posted: May 28, 2019