Triumph in Toronto: M&S's "How To Pronounce Knife" 2020 Scotiabank Giller Winner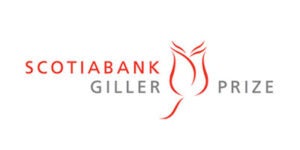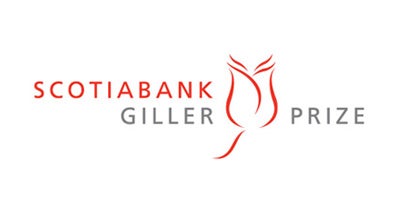 Souvankham Thammavongsa has won the 2020 Scotiabank Giller Prize, Canada's most prestigious literary award for fiction, for her short story collection How to Pronounce Knife, edited by Anita Chong and published by McClelland & Stewart, a division of Penguin Random House Canada. The prize was awarded on Monday, November 9 at a virtual edition of the prize's annual gala ceremony broadcast nationally on the CBC.
In its citation, the jury wrote, "The emotional expanse chronicled in this collection is truly remarkable. These stories are vessels of hope, of hurt, of rejection, of loss, and of finding one's footing in a new and strange land. Thammavongsa's fiction cuts to the core of the immigrant reality like a knife—however you pronounce it." Thammavongsa, accepting her award at home, expressed her appreciation for her fellow nominees, saying "your brilliance is why this means so much," before offering moving thanks to her publishing team and especially "Anita Chong, Anita Chong, Anita Chong—not bad for two girls who were in ESL. … Thirty-six years ago, I went to school and I pronounced the word 'knife' wrong, and I didn't get a prize—but tonight there is one."
Jared Bland, publisher of McClelland & Stewart and Penguin Random House Canada vice president, said, "To see Souvankham win the Scotiabank Giller Prize is thrilling for all of us at McClelland & Stewart. We love her and her singular, precise, and piercing work, and we are profoundly proud to be home to both her poetry and fiction. She represents the best of what we do as a publishing house, and we are overjoyed to congratulate her on this remarkable news."
The Scotiabank Giller Prize is Canada's richest literary award, carrying a purse of $100,000 to the winner. Thammavongsa, who is the author of four books of poetry and a previous winner of the Trillium Book Award for Poetry, has published single stories widely and to great acclaim, including a nomination for the Commonwealth Short Story Prize, but How to Pronounce Knife is her debut book of fiction. It is the fifth short story collection and the fourth fiction debut to win the Giller Prize since it was first awarded in 1994. Thammavongsa is currently working on her first novel, forthcoming from McClelland & Stewart.
Also shortlisted for 2020 was The Glass Hotel by Emily St. John Mandel, published in the U.S. by Knopf.
The longlist for this year's prize additionally included Penguin Random House Canada author Annabel Lyon for her novel Consent, edited and published by Anne Collins and Random House Canada. Thammavongsa receives the Giller mantle from Random House Canada author Ian Williams, whose first novel Reproduction—another debut from an accomplished poet and author of short stories—won the prize last year. This marks the eighth time a book published by McClelland & Stewart has won the Giller, of the twenty Penguin Random House Canada books to have been honoured by the prize since its inception, and the first McClelland & Stewart win since Elizabeth Hay's Late Nights on Air was awarded the prize in 2007.
Sitting on the 2020 Scotiabank Giller Prize jury were David Chariandy, Eden Robinson, Tom Rachman, Claire Armitstead, and Mark Sakamoto, the jury chair. They selected this year's fourteen nominees, five finalists, and ultimate winner from a total of 118 books.
Posted: November 10, 2020