Update Your Profile Picture Today with Our Read Badge and Celebrate #Readathon2016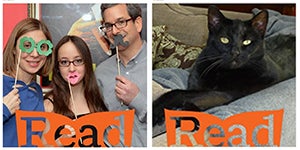 Let's paint Facebook with a little bit of orange and put our "Read" stamp in Facebook feeds across the country. Join your colleagues, authors, and readers everywhere and celebrate #Readathon2016 this Saturday, May 21, by updating your Facebook profile picture with our "Read" badge. It's as easy as 1, 2, 3!

1)     Visit https://www.facebook.com/profilepicframes
2)    Select "causes" from the dropdown menu 
3)    Click on the American Library Association logo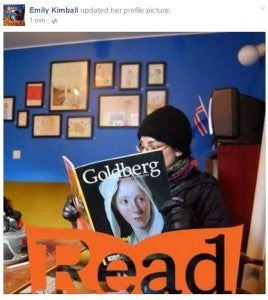 You can also add from this post by clicking "Use Frame" when you roll over the image.
Be sure to edit your post or add comment so your friends and followers know you are celebrating #Readathon2016 and supporting early childhood literacy. Suggested text:
I am supporting early childhood literacy development by celebrating #Readathon2016 this Saturday, May 21! Join me and start now by updating your profile picture by visiting facebook.com/profilepicframes, selecting Causes in the dropdown menu, and clicking on the American Library Association.
Don't forget to post reading pictures to social on National Readathon Day this Saturday, May 21 and tag them #Readathon2016.
Happy Reading!
Posted: May 18, 2016