Valentine's Day Movie Recs from Ayisha, Resident Media Maven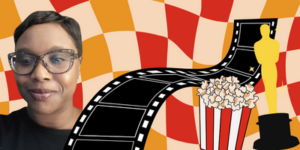 Valentine's Day is just around the corner so here are three romantic tales set outside of the U.S. for your consideration from Ayisha Clarke, Senior Manager, Digital Customer Operations, Penguin Random House. Ayisha was the winner in the Media Maven category of 2022's PRH Community & Culture Awards, and we think it shows. Enjoy! 
The Last Letter to Your Lover (Netflix)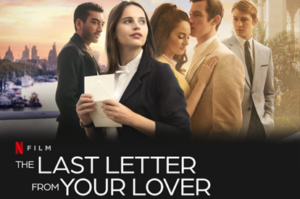 Plot
This charming little movie is based on a novel by Jojo Moyes and unfolds in two timelines. In the present, Ellie (Felicity Jones), a journalist, discovers a stash of secret love letters between Jennifer, a married socialite, and Anthony, a financial journalist (Shailene Woodley and Callum Turner). Determined to find out what happened to the lovers, she pursues the mystery with the help of an engaging archivist, Rory (Nabhaan Rizwan), with whom she stumbles into a love story of her own. 
Thoughts…
One night I couldn't sleep and needed something to watch. I stumbled across this and decided to give it a go. A great decision on my part. The movie is a bit melodramatic, but I cut my teeth on soap operas, so I'm here for it. The portion of the movie set in the 60s is visually beautiful. Amazing cinematography. Shailene's wardrobe was incredible.  
The modern-day romance isn't as strong because the chemistry between Felicity Jones and Nabhaan Rizwan is a bit tepid. That said, I was still rooting for love the whole time. The Jennifer and Anthony storyline makes this worth the watch. 
Love in the Villa (Netflix)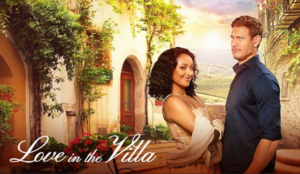 If your jam is enemies-to-lovers, this one is for you. 
Plot
A young woman named Julie (Kat Graham) takes a trip to romantic Verona, Italy, after a breakup, only to find that the villa she reserved is double-booked, and she'll have to share her vacation with Charlie (Tom Hopper), a rather cynical, but cute British man and hijinks ensue.  
Thoughts…
What the movie lacks in practicality (Julie makes some questionable choices while traveling alone.), it makes up for with chemistry between the leads. They sizzle on screen. It's the key to why this movie works. The steps they take to get the other out of the villa are hilarious.  
This movie is romantic and funny, and a little bit cheesy. But in a good way. It's fun watching them figure it out and fall for one another. Definitely worth a watch. 
Book of Love (Amazon Prime)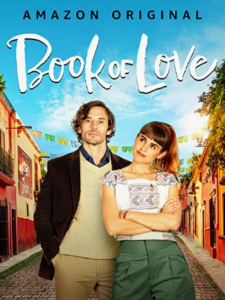 Plot
Unsuccessful English writer Henry's (Sam Claflin) novel sells to no one. But when his book is suddenly a surprise hit in Mexico, his publicist insists he travels there on a promotional tour. Upon arrival, a confused Henry discovers the reason behind his novel's popularity – Mexican translator Maria (Verónica Echegui) has rewritten his dull book into a steamy erotic novel. As tempers flare between them, the sparks begin to fly. 
Thoughts…
This is a sweet little rom-com that hits all the typical notes. There aren't really any surprises. There are no distracting super-famous leads. It just does what a rom-com is supposed to do – entertain.  
Henry and Maria are giving enemies to lovers. The story has publishing, a road trip in an old red VW bug, and a sorry excuse for an ex-husband. Amidst all this, we have two people trying to figure it out and live their dreams. It all adds up to an enjoyable movie.  
Fun Fact: Sam Claflin is starring in the upcoming Daisy Jones & The Six mini-series which debuts on Amazon Prime on 3/3/23  
Posted: February 10, 2023