Viking Life, Penguin Life, Pamela Dorman Books Life Publishing Program to Launch in 2020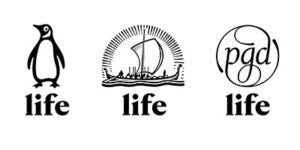 In January 2020, Viking, Penguin Books, and Pamela Dorman Books will debut a new publishing program that will live across all three imprints and focus on inspiration, personal development, lifestyle, and healthy living—Viking Life, Penguin Life, Pamela Dorman Books Life.
The Viking Life, Penguin Life, and Pamela Dorman Books Life publishing program will launch with four books across three imprints and grow to fifteen books a year in 2020. Viking Life will debut with supermodel and nutritionist Maye Musk's book of advice, A Woman Makes a Plan: Advice for a Lifetime of Adventure, Beauty and Success. Pamela Dorman Books Life will publish number one international bestselling psychotherapist Philippa Perry's The Book You Wish Your Parents Had Read: (And Your Children Will Be Glad You Did). Penguin Life launches with The Book of Ichigo-Ichie: The Art of Making the Most of Every Moment, The Japanese Way by Héctor García and Francesc Miralles, authors of Ikigai: The Japanese Secret to a Long and Happy Life; and Laughter Yoga: Daily Practices for Health and Happiness by Madan Kataria, MD.
Building on Viking/Penguin's longtime success in the field—with category-defining bestsellers such as The Body Keeps the Score by Bessel van der Kolk, MD; Your Money or Your Life by Vicki Robin and Joe Dominguez; Anticancer by David Servan-Schreiber, MD, PhD; You Are a Badass at Making Money and You Are a Badass Every Day by Jen Sincero; I've Been Thinking . . . by Maria Shriver; and A New Earth by Eckhart Tolle—books under the program will be published with the editors in each imprint contributing to the list. The editorial, publicity, and marketing groups at all three imprints have been deeply involved in lifestyle and wellness books to great success, and the time has come to define these books within a program to better represent how important and successful these books are on these lists. Viking Life, Penguin Life, and Pamela Dorman Books Life will feature authors with new theories, big ideas, and high-profile platforms, including practitioners and writers with credentials and first-hand experience in the areas of inspiration, self-help and personal growth, health and wellness, spirituality, home and nature, psychology, and personal finance.
Brian Tart, president and publisher of Viking, says, "I have watched my Viking UK colleagues' success with their Penguin Life program with great admiration. Although we will not be formally aligned with them, I thought we could use their model as inspiration and tailor it for our American audience. This will help Viking maximize the success of lifestyle and wellness books, and show our commitment to finding the widest possible audience for these books."
Kathryn Court, president and publisher of Penguin Books, says, "In the last few years Penguin Books has been expanding its reach in this area, and we are publishing books from other parts of the world such as The Art of Simple Living by Japanese Zen monk Shunmyo Masuno, and The Power of Nunchi by Euny Hong. These are works that help people understand their lives and the potential for improvement in the widest and best sense."
Pamela Dorman, publisher of Pamela Dorman Books/Viking says, "I have always been interested in books on one's inner self, whether it is a book about spirituality and inspiration, or a book of serious psychology, or a book about life changes, especially in the lives of women. I am excited to dive more deeply into these areas with Pamela Dorman Books Life."
Posted: May 28, 2019